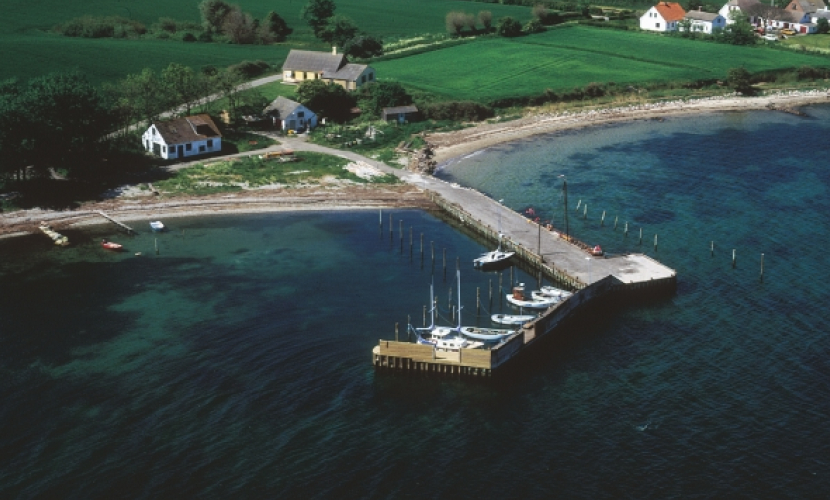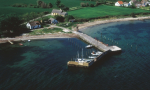 Welcome to Korshavn Bro
Korshavn Bro is a small, cosy harbour that forms the southeast part of the island Avernakø. Originally, Korshavn and Avernakø were two separate islands, but today they are connected by a dam called Drejet ("The Turn"). If you have bicycles on board, you can bike or walk across the dam to Avernakø.
The water level inside the harbour is appx. 6.7 ft. (2 meters). The harbour was originally the home port of the fishermen of Korshavn, but today solely functions as a marina. This, along with Korshavn village hall, is the place to meet.
Peace and quiet
The harbour has appx. 30 berths situated in an area of extraordinary natural beauty. For yachtsmen seeking pure, undisturbed quiet, Korshavn Bro is ideal. There are a few permanent residents on the island who work with vacation house owners to uphold the local atmosphere, maintain the jetty and keep the area nice and welcoming.
Cosy harbour amenities
Yachtsmen are welcome to use the snug barbecue area and enjoy their packed delicacies. There is a wide promenade where you can enjoy the view of the south Funen archipelago. Amenities are limited: You will find toilets and water by the village hall, and power is available at the jetty. On nearby Avernakø there is a harbour with more amenities and a grocery store. To reach it, you just cross the dam between Korshavn and Avernakø.
Payment of harbour fee
The harbour is happy to receive cash payments, to be placed in an envelope by the fisherman's cottage (the white fisherman's cottage). Please state your vessel number, date and berth number on the envelope. It is also possible to pay by the Danish payment app MobilePay. The harbour master will be at the harbour every day and is happy to answer any questions you might have about the island.
For children on board
At Korshavn, you will find plenty of room and green areas where children can have fun. Near the harbour is a small beach for a nice swim, or try out the raft in the harbour basin, placed in the shallow area. From the raft, fishing enthusiasts can catch crabs or observe life under the surface.
Hiking paths
There are areas on the island where hiking is not permitted. Look for the marked routes or ask the harbour master, who can guide you. There are several excellent viewpoints along the routes where you can enjoy an unforgettable view across the archipelago.
Facilities
at
Korshavn Bro - Avernakø
Events
near
Korshavn Bro - Avernakø
Attractions
near
Korshavn Bro - Avernakø
Other harbours
near
Korshavn Bro - Avernakø