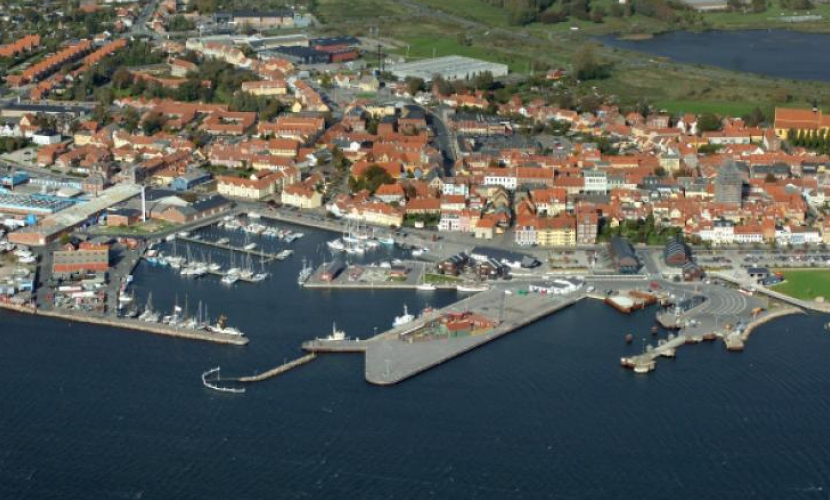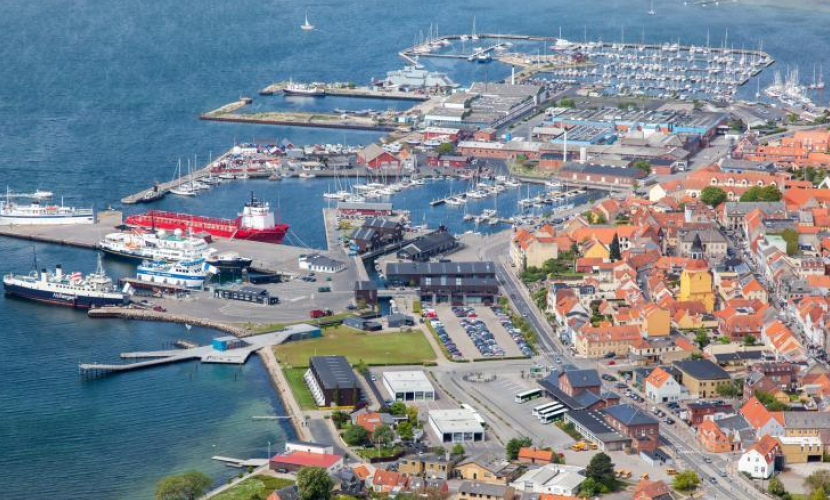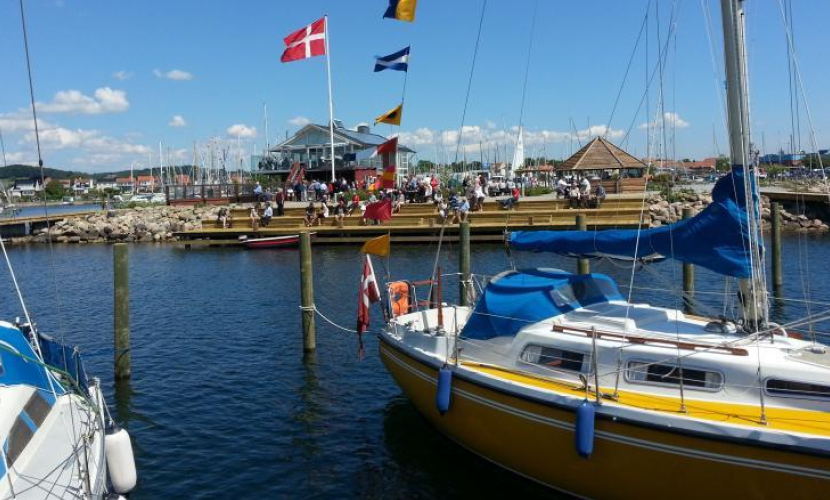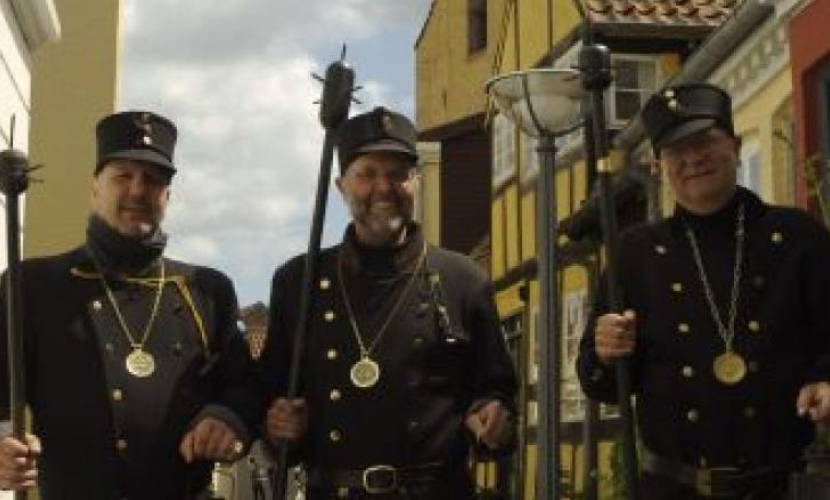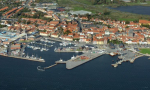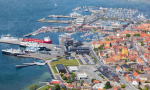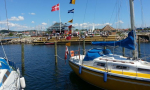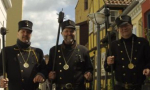 Faaborg Harbour is centrally located in the South Fyn Archipelago, probably the best sailing waters in the whole of Denmark. Just outside the harbour, you will find an array of beautiful islands in smooth waters. A total of 38 harbours are within 20 nautical miles, meaning that you can spend many sailing seasons encountering new harbours here. And whatever the wind direction, you will always be able to find a beautiful sailing route in sheltered waters – a fact which is confirmed by the 13,000 or so sailing guests visiting Faaborg Harbour each year.
A lively harbour. The picturesque old harbour was established in the late 17th century and is still a very active harbour in constant use by commercial vessels and fishermen.
Gaze upon the ferries from Lyø, Avernakø and Bjørnø slowly entering the harbour as well as old wooden ships and yachts of all sizes. International cruise ships calling at Faaborg is a relatively new occurrence; however, since the first American cruise liner moored in 2011, several other cruise ships have paid a visit to our small city.
Modern facilities. The harbour has everything the modern sailor might ask for: new and large shower, toilet and washing facilities, free Wi-Fi, playground and barbecue sites.
Book a berth. If you want to be sure of having a nice berth in the inner harbour, you can book one in advance, so that you can enjoy your holiday without the stress of having to arrive early. Just click on "Book a visitor's berth" on the right hand side of this web page.
Shopping. Faaborg Harbour is located right in the middle of the charming old city of Faaborg, offering a large selection of restaurants, cafés, grocery stores and shops – all very close to the harbour.
Permanent berths available. It is very popular to be permanently based here at the gates of Paradise – the South Fyn Archipelago.
In 2013, Faaborg Marina was expanded by 112 berths, and some of them are still available. One of those berths can be yours – and we will even customise it for you if you like.
Keep updated on our web page www.faaborghavn.dk.
Restaurants
near the harbor