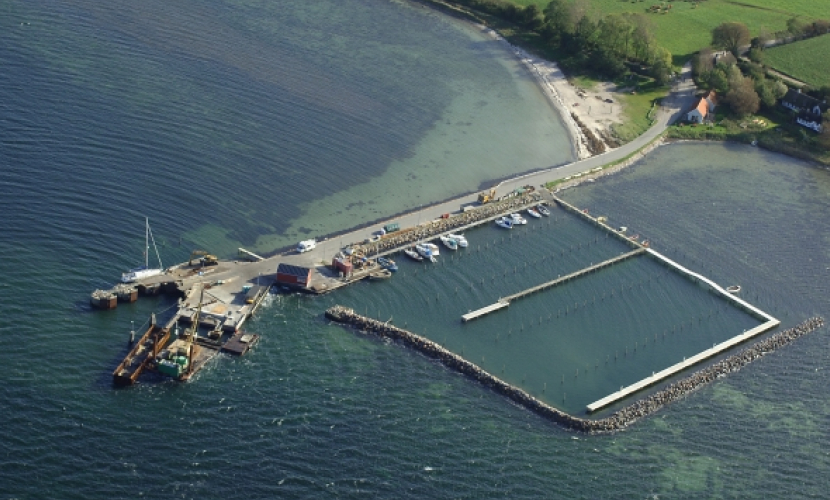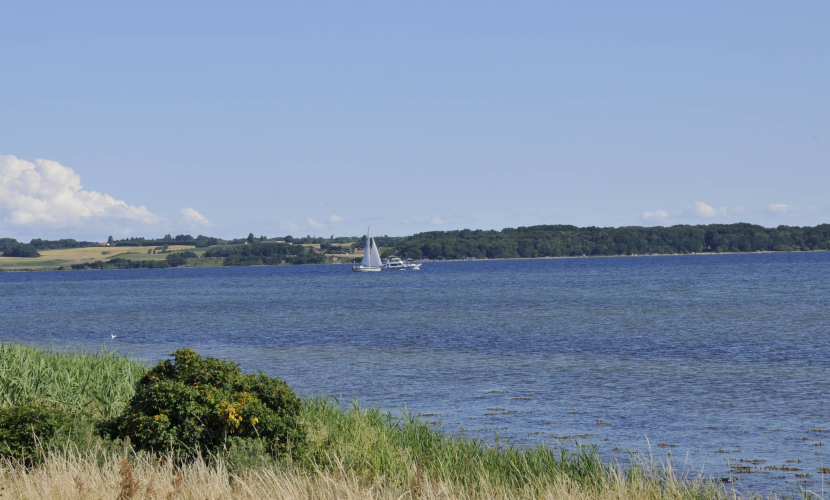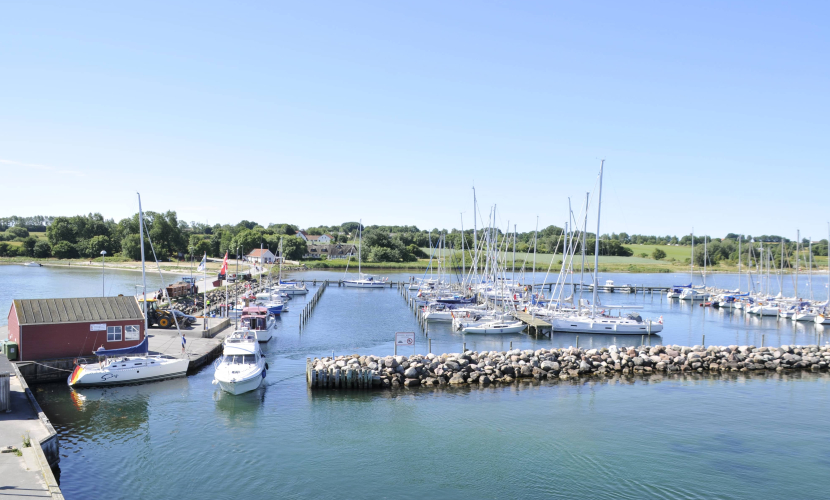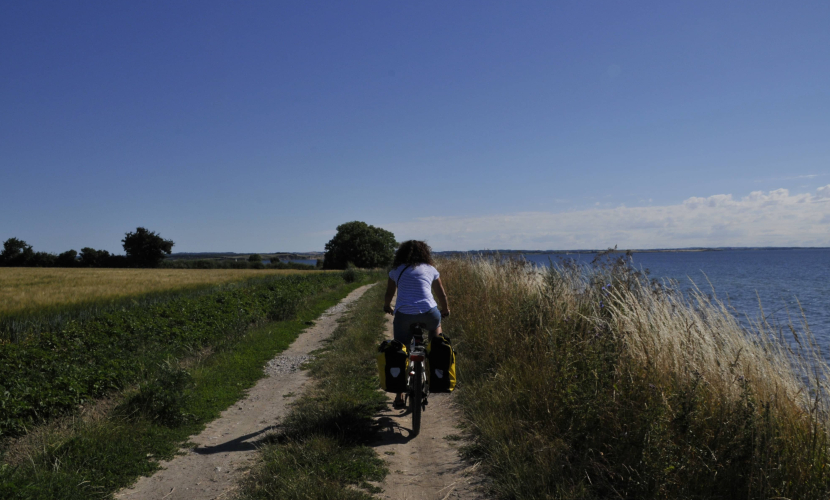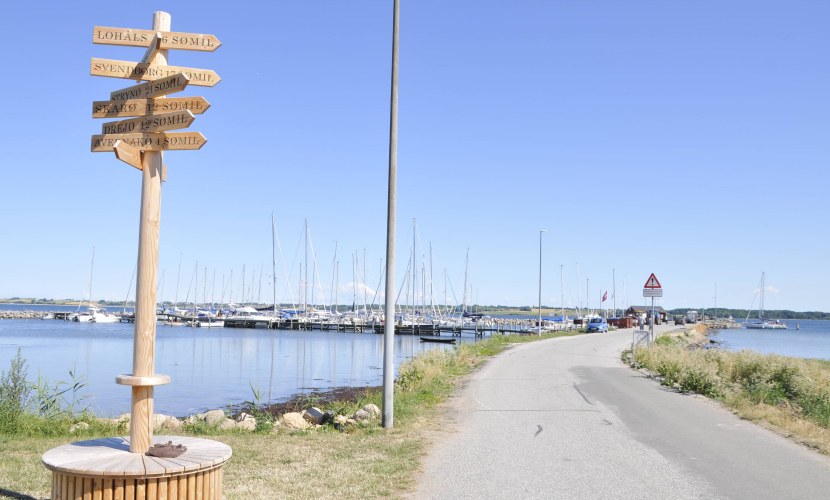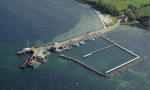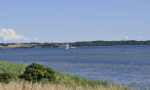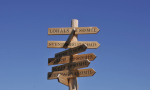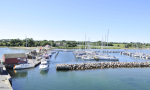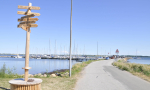 Lyø has it all. Spectacular and varied nature, peaceful island life, cosy moments in the grocer's garden, lovely beaches, nice restaurant – all at a tranquil island pace and with the clear sky all around you.
And you may be granted a wish!
It is easy to enter Lyø Marina, but make sure not to enter or exit the harbour when the ferry is in, as it sends propeller current into the harbour entrance. There are among 85 visitors' berths, and in the words of the harbour master, there may be a 'pile-up' in the afternoon during holiday season. Tip: You may anchor at Revkrogen and enter the marina the next morning when there is room.
Village and beach
Lyø has several excellent beaches. Right by the marina is a child-friendly beach where the water has a sandy bottom without rocks. From the harbour, there are around 700 metres (0.4 miles) to the well-maintained village Lyø By. Here you will find as many as five village ponds where peaceful island ducks, coots and swans grub around, accompanied by frogs. The well-kept half-timbered farms lie snug behind preserved stone walls with beautiful flowers and twisted fruit trees. The island's church is also located in the village, here you can see the traditional embroidery that Lyø is famous for.
Well-stocked grocery store – order breakfast delivery
The grocery store is well-stocked and functions as the gathering point of the village where you take a break with an ice cream, a cup of coffee or a beer. Islanders, yachtsmen, tourists and island campers meet for the obligatory 5 o'clock beer and discuss the day's events. You can order breakfast rolls at the grocery store, they will be delivered (by the harbour master) in the Sailor's Lounge the next morning at 8.
Restaurants and stalls
If you wish to eat out, drop by Oasen – "The Oasis" – which offers serving and light meals. Café Hlý in the island's former school serves delicious meals – remember to book ahead.
Jam, eggs and vegetables can be purchased from roadside stalls – and you can find an island flea market in the village
May your wish come true
Lyø is green and lush and fresh and beautiful to explore. Here you will find bogs, lakes, forest, tidal meadows and cultivated fields for several nice trips; you can take your bearings on the map on the Service Building.
Klokkestenen – "The Bell Rock" – is a place you must visit. Find a rock and hit it against the Bell Rock, and it will sing in clear notes.
We do not (yet) have any statistics on it, but according to legend, one of your wishes will come true if you make it while the rock is singing. It also happens to be a nice place for a coffee break with a view to the island Als.
Shrunken heads
Get a comprehensive tall-tales experience at Susis Skrønemuseum – "Susi's Tall Tales Museum" – with witches, cannibals and shrunken heads in a midwifery bag. You can join a COVID-safe presentation in the garden, look for the Open sign on Kærlighedsstien – "The Love Path".
Restaurants
near the harbor