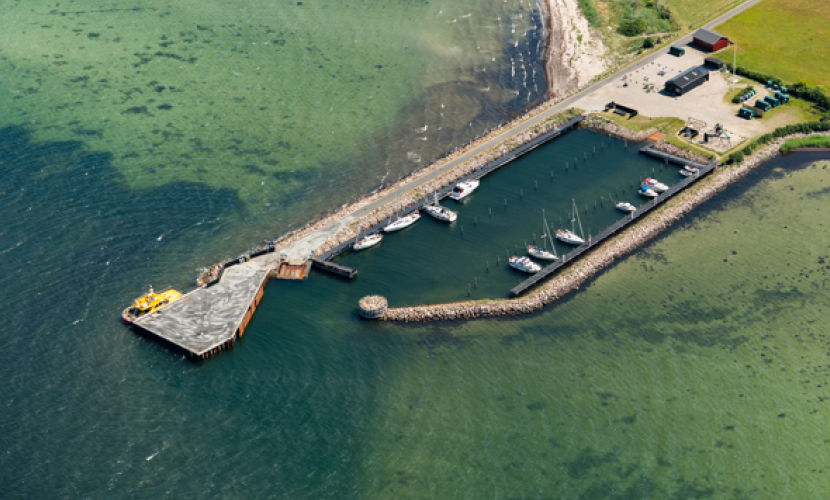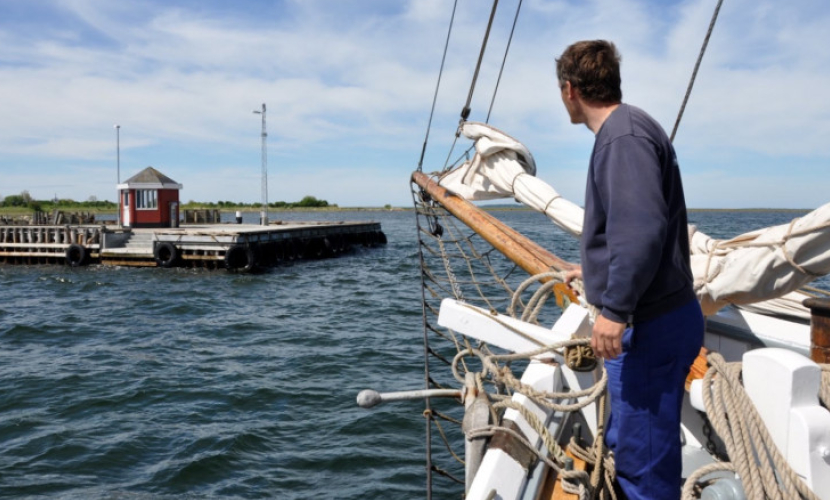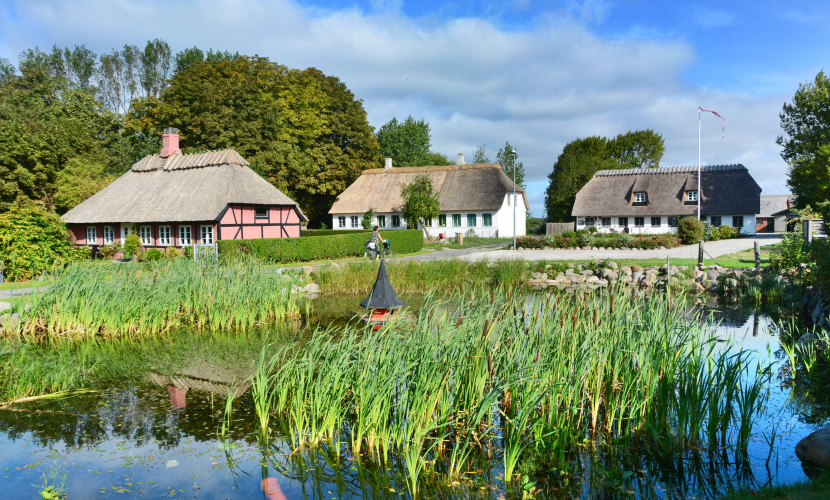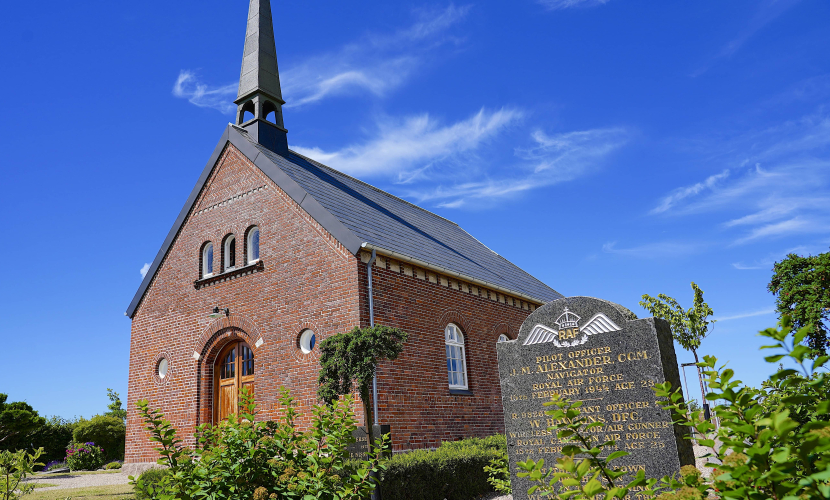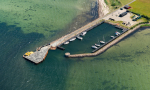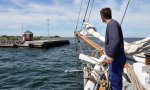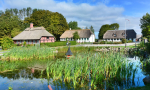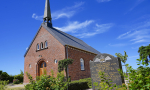 Even though Skarø is tiny, the island is renowned for its excellent eateries with island specialties, amazing ice cream and music events – combined with beautiful nature and that special island atmosphere.
The entrance is easy. On a good day in peak season, the marina is pretty full, but through joint efforts, there is (almost) always room for another boat. You will find tables and benches, permanently installed barbecues and a nice facility building here.
We would like to hear about your visit to our port: Evaluate your visit to Skarø Havn.
Excellent eateries – Sommersild, farm shop and Skarø's very own ice cream
You will eat well at the island's highly popular Café Sommersild, open all through peak season. Here you can enjoy drop-in lunches, a cocktail bar and evening dining all summer long. You can also buy packed lunches for your trip around the island. The farm shop sells lamb, lambskins and local island produce.
You must of course try the island's very own ice cream, Skarø Is – it is organic and comes in many interesting flavours. Iscafeen – "The Ice Cream Café" – is open for delicious lunches and dinners, you can order breakfast rolls – and buy everyday groceries. If you want to cook your own dinner, you can buy fresh island produce in farm shops and roadside stalls.
Activities for children
Right by the marina is a nice playground, and if you have young crab hunters on board, they can borrow fishing gear, as well as the Viking game kubb, rackets, paint and more at the facility building. Close to the marina, you will find a triangular football field and a nice bathing beach.
Nice little village
Skarø By is a charming village with twisting roads, nicely trimmed hedges and pretty flower gardens. The village has many beautiful well-kept half-timbered houses, neat old farms and an idyllic pond in the centre of the village.
You should also pay a visit to Apotekerhaven – "The Apothecary Garden" – an open garden where you can take a walk and look at plants that were historically used as medicine and plant dye.
The church is really worth a visit, it is placed on the highest point on the island with a nice view.
Explore Skarø
There are hiking paths all over the island, across fields and along the beach – They tempt you to put on your hiking boots or jump onto a bicycle. Along the way, you will encounter the island's snug coffee spots, so bring your thermos and enjoy a rest with a nice view.
The coast around Skarø is quite flat and marked by large boulders. There are tidal meadows, dikes and sand reefs here, and a rich birdlife; there are supposed to be around 50 bird species on this tiny island.
Wading birds breed at Revet – "The Reef", Skarø Odde – "Skarø Point" and Kalveodde – "Calf Point"; they are not to be disturbed during breeding season from March 1 to July 15.
You will quite probably encounter lots of hares on your tour of the area. There are no foxes here, you see, so the stone marten is the only predator on the island.
From May onwards, you can hear and see European green toads in waterholes around the island.
Restaurants
near the harbor