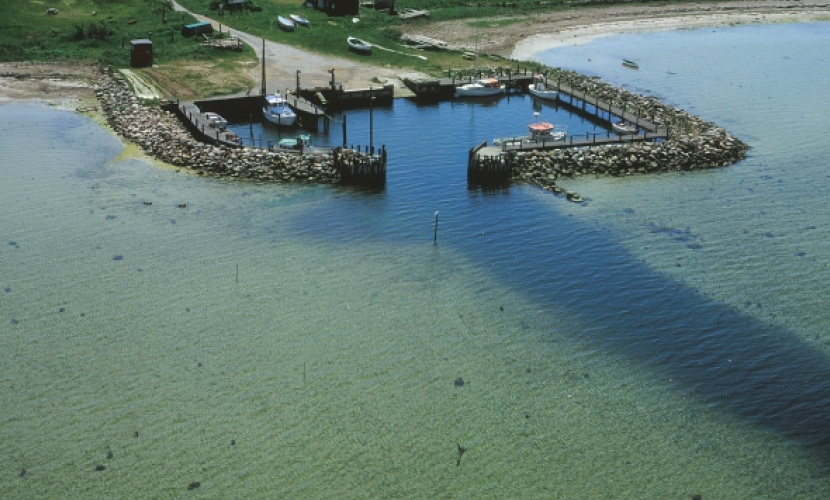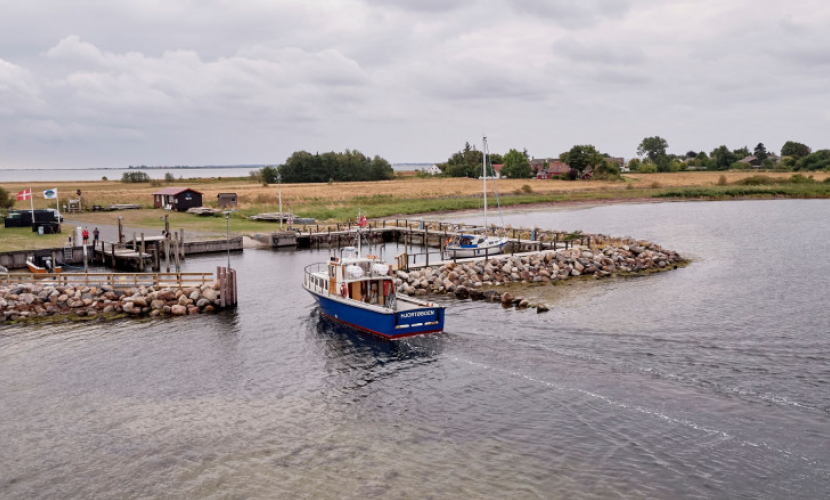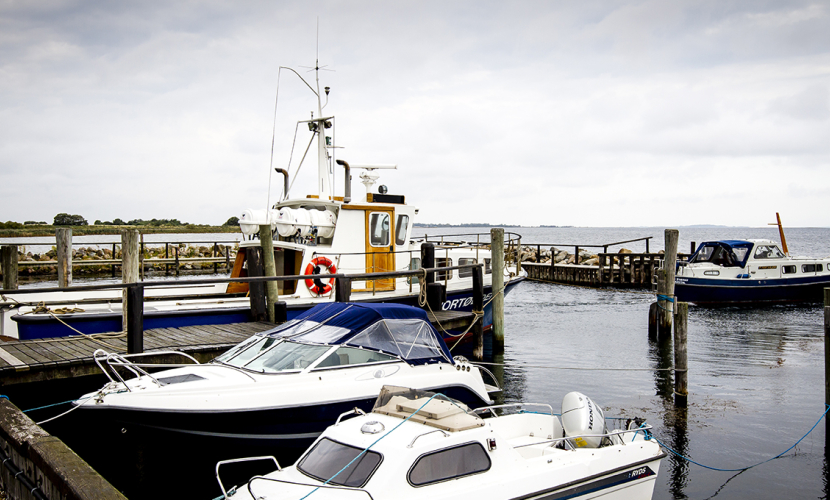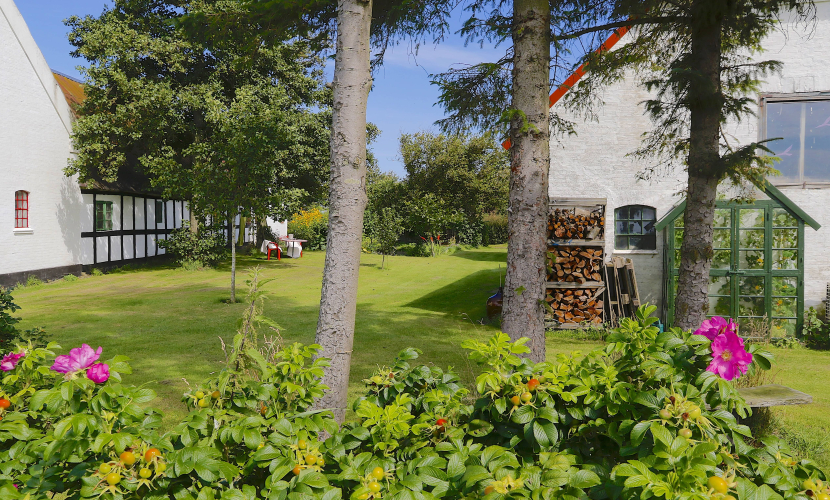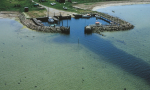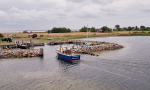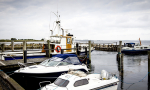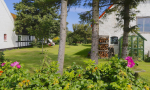 Hjortø is located in the centre of the South Funen archipelago. The island is a tiny local community with just a handful of residents. In the other houses on the island, holiday visitors and island enthusiasts enjoy the intimate island life on Hjortø.
Approaching the little island marina
The channel to Hjortø Marina has been dredged to 1.4 metres (4.6 ft), according to the Danish harbour pilot website Danske Havnelods. According to the locals, the middle of the channel is deeper.
At the marina you will find a nice, newly-renovated service building with toilet, showers and running water. The marina has around 20 berths, and harbour fees are paid either in cash in a mailbox by the toilet building or through MobilePay (Danish payment app). Harbour fees include access to electricity (max 16-amp connection), water, toilet and shower.
The harbour has few amenities but is a great experience. There are no stores or eateries here – which holds a charm of its own. Remember to bring anything you need on board.
If you have children on board who think that spending the night in a wooden shelter could be fun, you can book one of the marina shelters. There is also a small campsite for tents.
In the historical fisherman's cottage at the marina, you can buy a refreshing ice cream in the summer heat. The building functions as both service building and museum where you can get an interesting glimpse into the history of the island and the families who have ensured the island's survival through generations.
Tiny island – magnificent nature
Tie on your hiking boots and set out for a walk on the island. You will have a view to the sea all the way. The island is a paradise for true nature lovers. Rare plants, hares zooming off in flocks and pheasants prancing around. The island is home to around 100 bird species – watch out for white-tailed eagles, wrens and barnacle geese. Listen closely by the waterholes, perhaps you will hear the rare fire-bellied toad.
Collaboration with Copenhagen Zoo
Hjortø is one of the few places where you may encounter both the fire-bellied toad and the natterjack toad. For a number of years, keepers from Copenhagen Zoo have run a successful project on the island in collaboration with the locals, as Hjortø has excellent conditions for ensuring the survival of the natterjack toad. One of the keepers functions as harbour master over the summer, do not hesitate to ask if you are curious about the project.
Walk to the neighbouring island Hjelmshoved – but remember your wellies
Visiting the cosy neighbouring island Hjelmshoved is an experience of its own. You may need to wade through water to reach the island. Hjelmshoved has no residents, only two vacation houses.
Both Hjortø and Hjelmshoved are conservation areas during bird breeding season. Check the signs for dates when you are not allowed to walk out there.