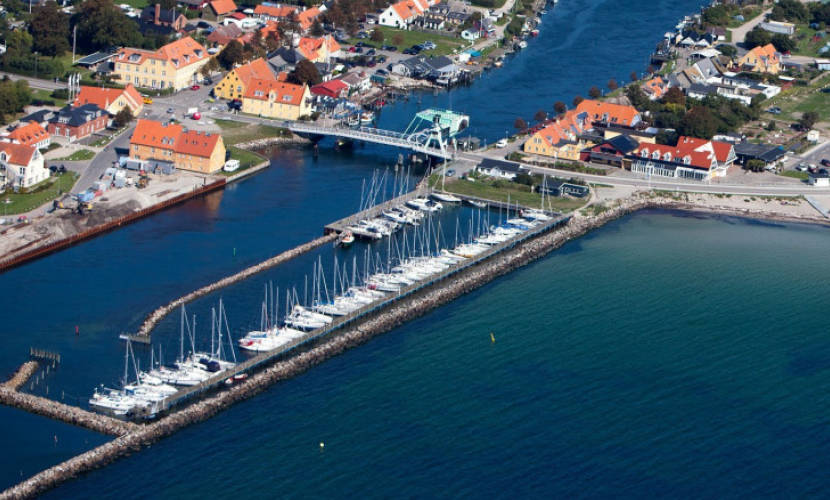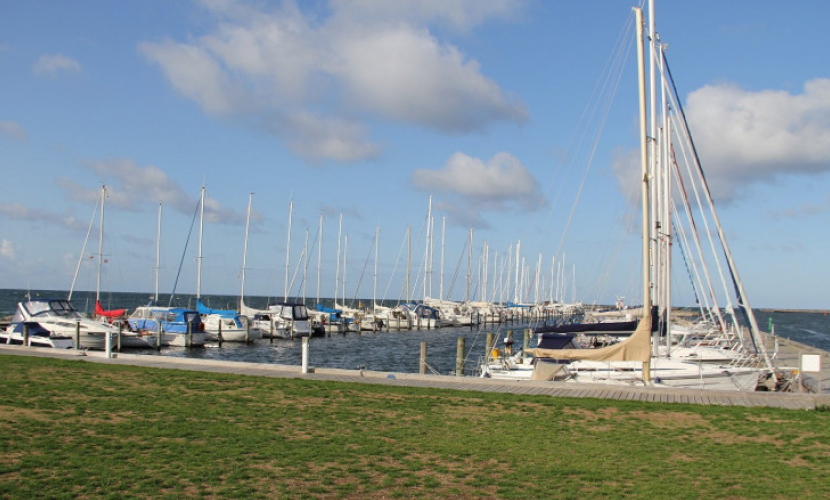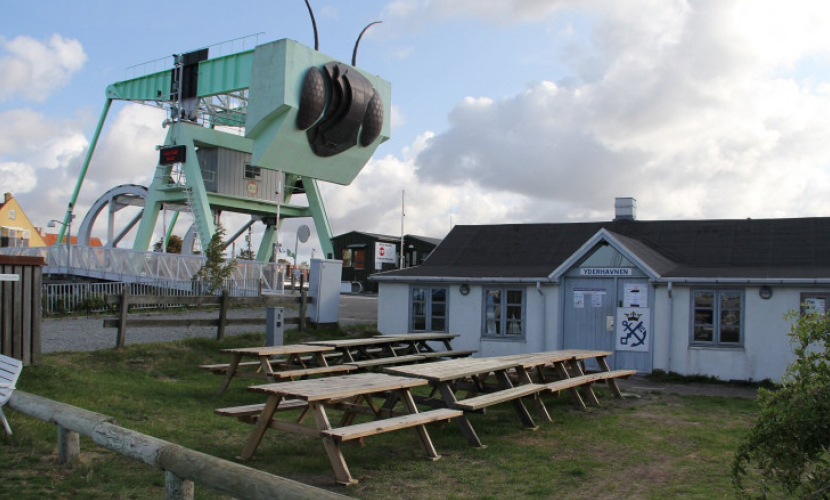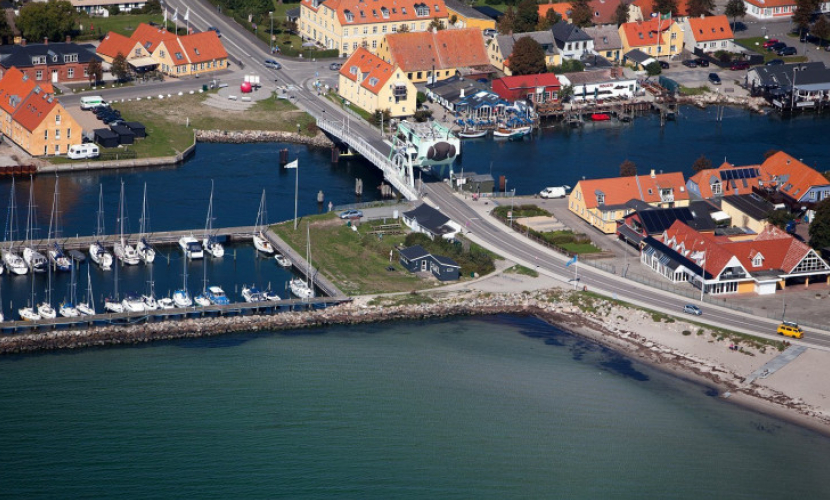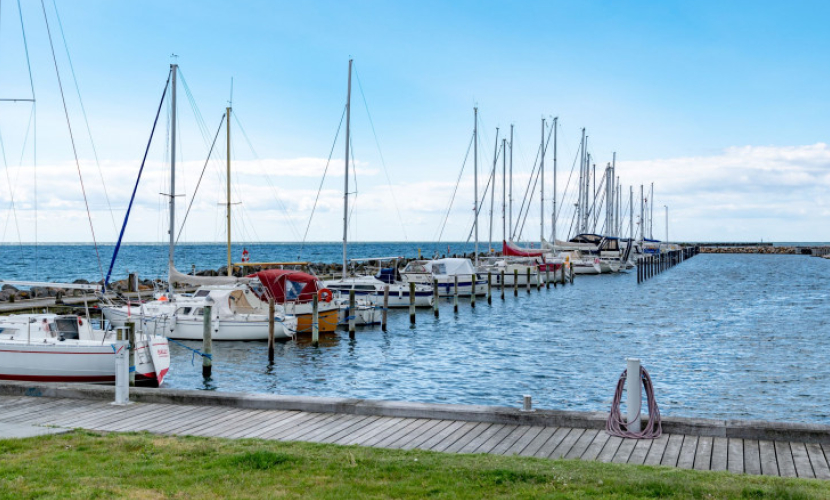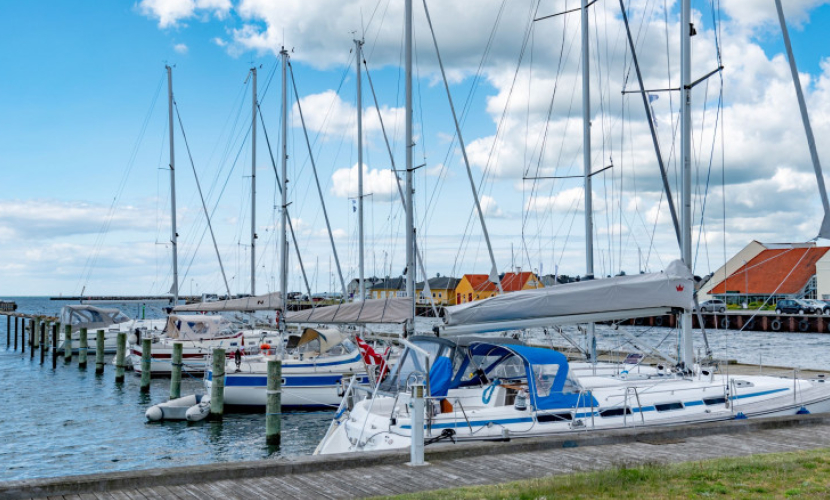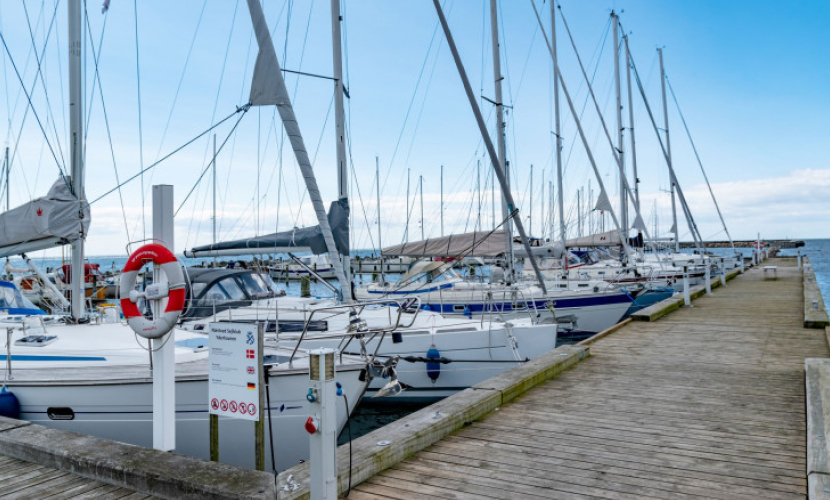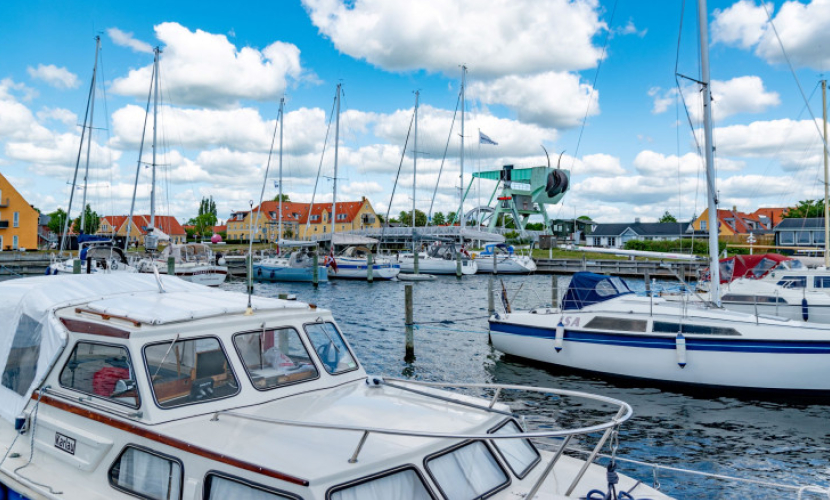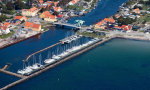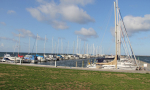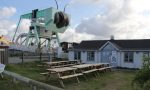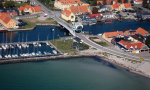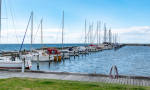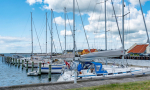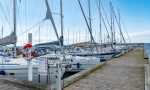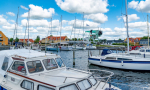 Karrebæksminde Outer Harbour is based outside the Karrebæksminde Bridge, which means that visitors are not dependent on the bridge being open to sail in Smålandsfarvandet or return to harbour.
In the Outer Harbour there are wonderful views of Smålandsfarvandet, and right next to the harbour is one of Zealand's best beaches, manned by lifeguards from the Tryg Foundation. All slips offer a panoramic view of the channel, where the bridge is opened every hour for the passage of boaters and of large ships which are on their way to Næstved's commercial port.
Good facilities
The Outer Harbour has 76 slips and four guest slips spread over two bridges. In the 4 guest slips you can dock lengthways. The harbour also has a long ship bridge facing the canal, where it is possible to dock if you arrive in a large boat: for example 50 feet or larger.
The clubhouse has washrooms and showers free of charge. There is also a kitchen with a stove and refrigerator/freezer for free use. In front of the clubhouse is a lovely green area belonging to the outer harbour, with a barbecue, benches and tables.
Experiences in and around Karrebæksminde
Karrebæksminde is a very popular sailing destination. As a guest or regular, you will want for nothing, and if your boat is docked in the harbour, you can easily spend your weekend or holiday here. There are a number of shopping options, including a good grocer which is open 7 days a week, all year round, and other bakeries, fish shops, restaurants, snack bars, clothing shops, etc.
During the summer and at weekends there are often outdoor events with live music, as well as a number of other activities held throughout the year.
If you're in the mood for a longer excursion, Næstved offers a variety of fun experiences which are worth a visit, including Gavnø Castle, BonBon-Land, and Næstved Automobile, Nostalgic and Collector Museum – and in Rønnede you'll find Camp Adventure and the impressive Forest Tower.
See you in the Outer Harbour.
Facilities
at
Karrebæksminde Yderhavn
Restaurants
near the harbor
Events
near
Karrebæksminde Yderhavn
Attractions
near
Karrebæksminde Yderhavn
Other harbours
near
Karrebæksminde Yderhavn