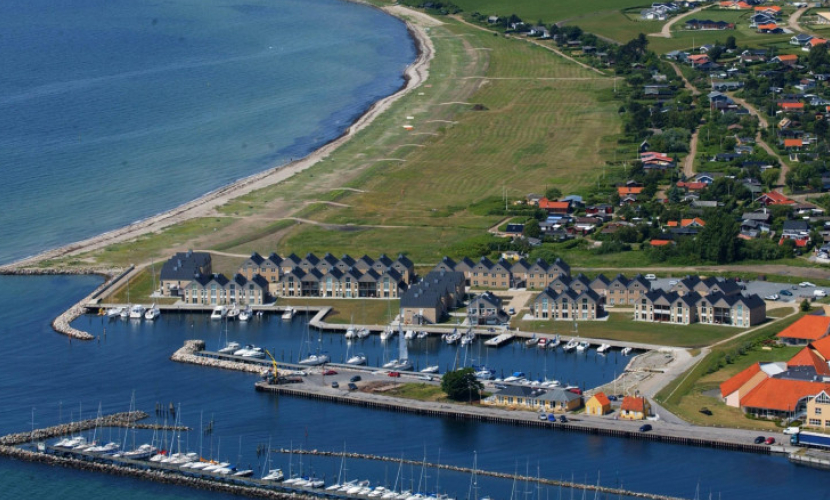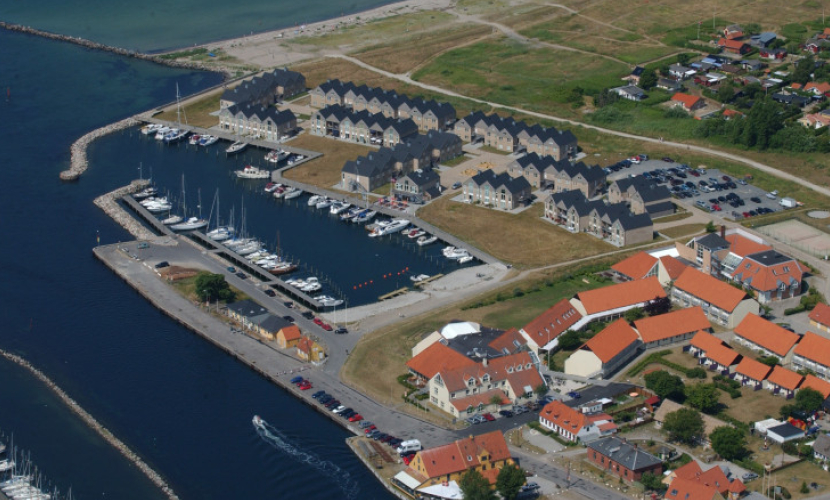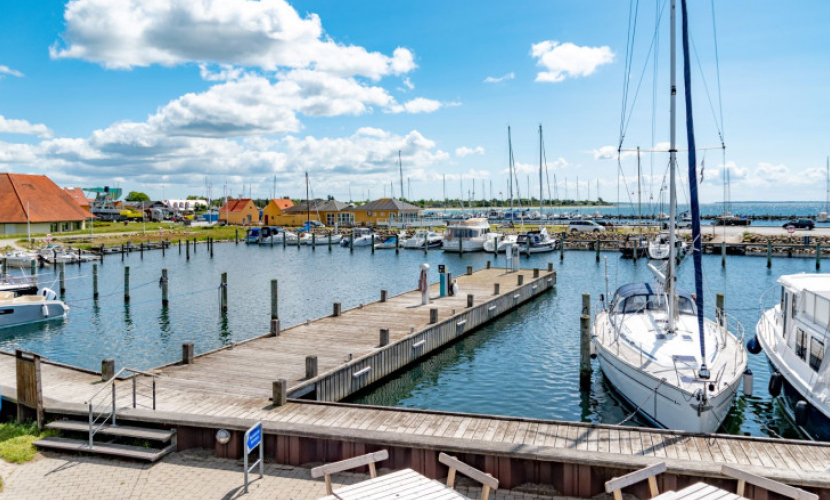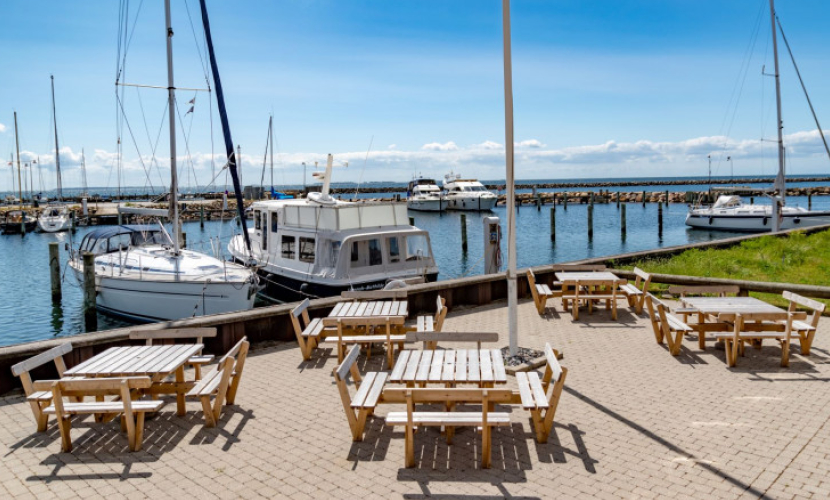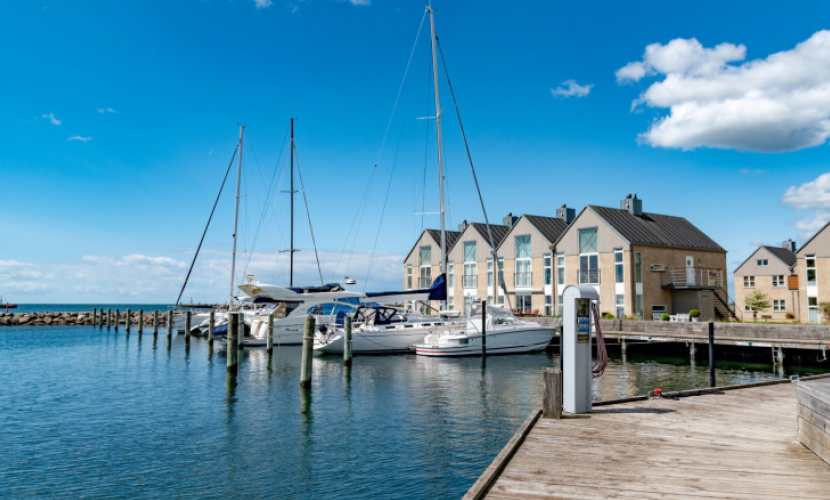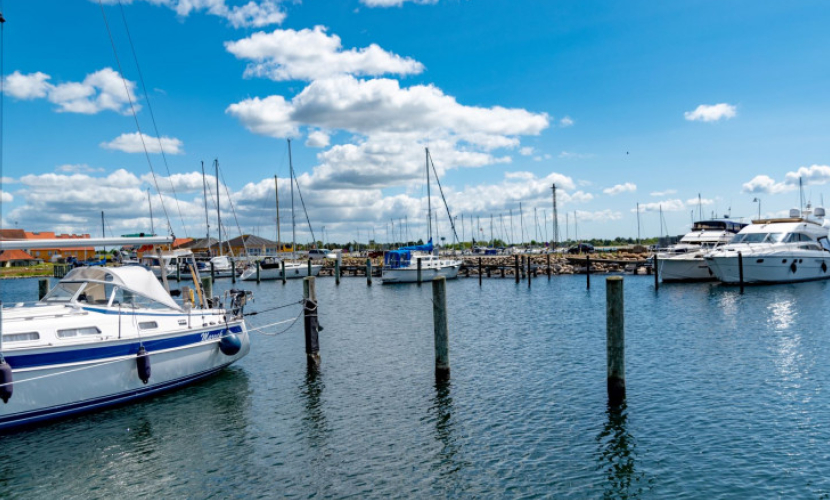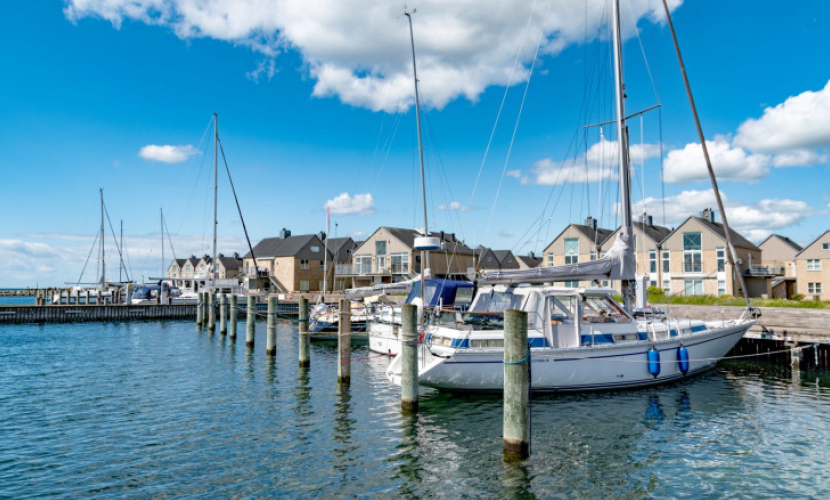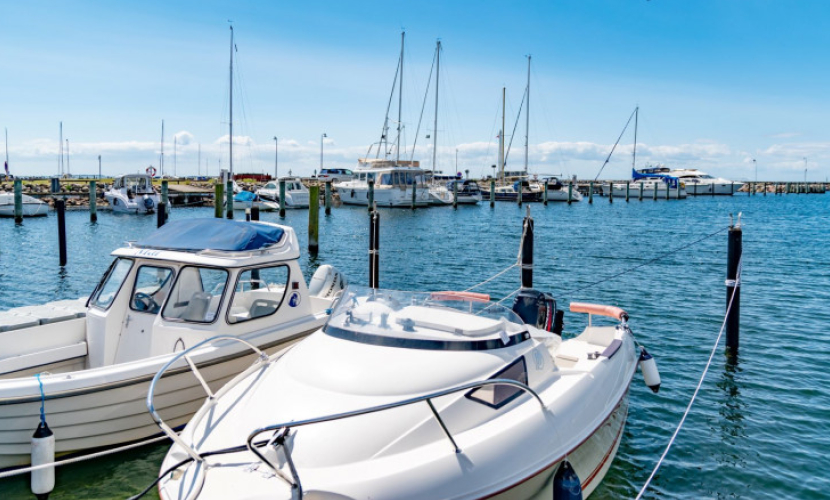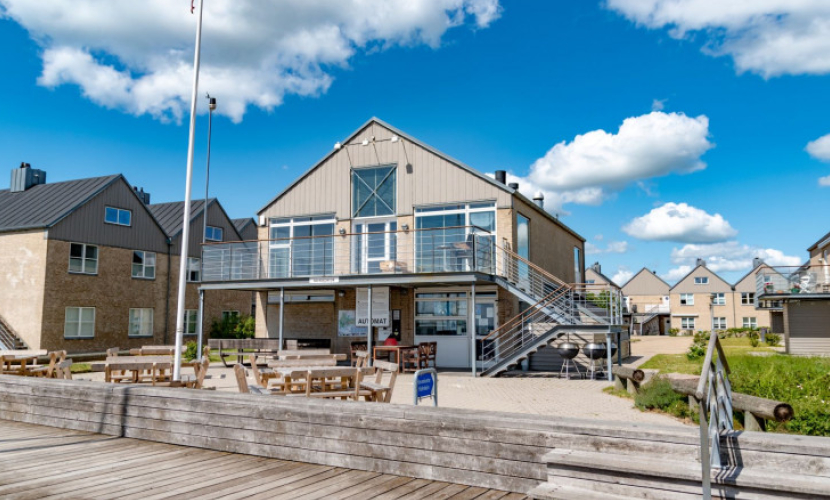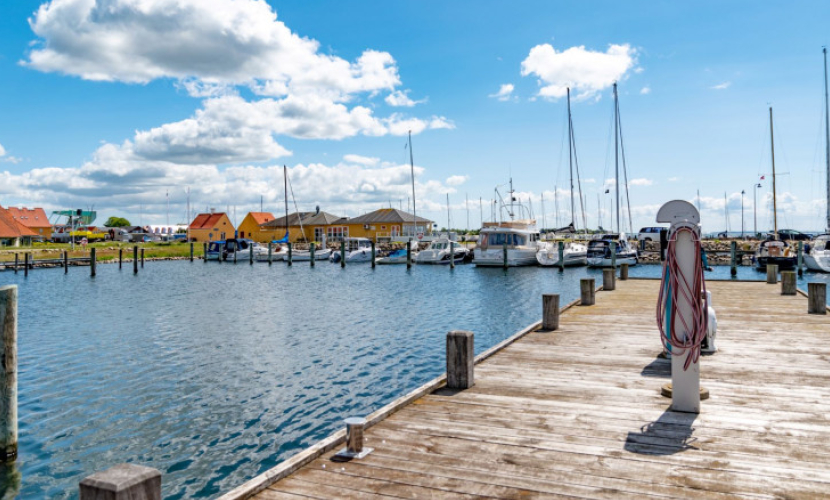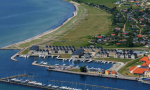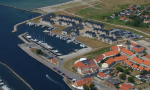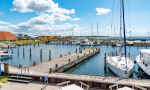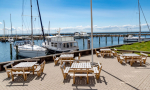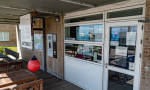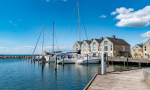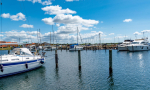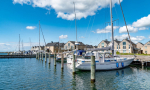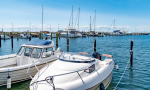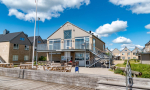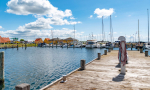 The marina Søfronten Lystbådehavn is located in the beautiful Karrebæksminde, by the estuary of the Susåen river in the Småland Sea. The marina has 87 berths, and you can enjoy views towards the Småland Sea as well as the beautiful bridge Græshoppebroen and Karrebæksminde. 
Boatyard
Only 8 km (appx. 5 miles) towards the town Næstved, with direct access to the 6.5 meter (21 ft) deep canal, you will find South Zealand's largest marine centre with a 30-ton boat crane. The centre offers storage and repairs for your boat and engine, in short: "A full-service facility for the yachting community".
For more information, visit https://alpina-marine.dk or follow them at https://www.facebook.com/alpinamarine (both in Danish) or call Daniel at +45 6160 7779 or Steen at +45 3071 9994.
Marina facilities
The marina has electricity and water on all of its jetties. You can refuel with diesel at the service jetty outside the harbour house. You will also find showers and toilets in the harbour house, including for families and the disabled. There is also a washing machine and tumble dryer.
To reserve a berth for your boat, you can call or send an SMS to the harbourmaster on +45 40194736, or contact us by email: havnekontoret@soefronten.dk
Activities and options nearby
Karrebæksminde is a small fishing village and a popular holiday destination with a great atmosphere and environment. It has a wide selection of restaurants and cafés, as well as supermarkets, mini golf, camping and more. You can also purchase some smoked fish for lunch, or enjoy a cool refreshment while watching life along the canal.
A trip to Næstved offers a variety of experiences for the whole family: various museums, shops and cinemas. There is a new climbing centre suitable for the whole family at Maglemølle, or you could go on a trip to BonBon-Land amusement park. If you feel like a trip in the great outdoors, the Lagunestien and Østersøruten trails run near Karrebæksminde and will lead you on walks towards Bisserup or Næstved. 
Welcome to Søfronten in Karrebæksminde.
Facilities
at
Søfronten Lystbådehavn
Restaurants
near the harbor
Events
near
Søfronten Lystbådehavn
Attractions
near
Søfronten Lystbådehavn
Other harbours
near
Søfronten Lystbådehavn