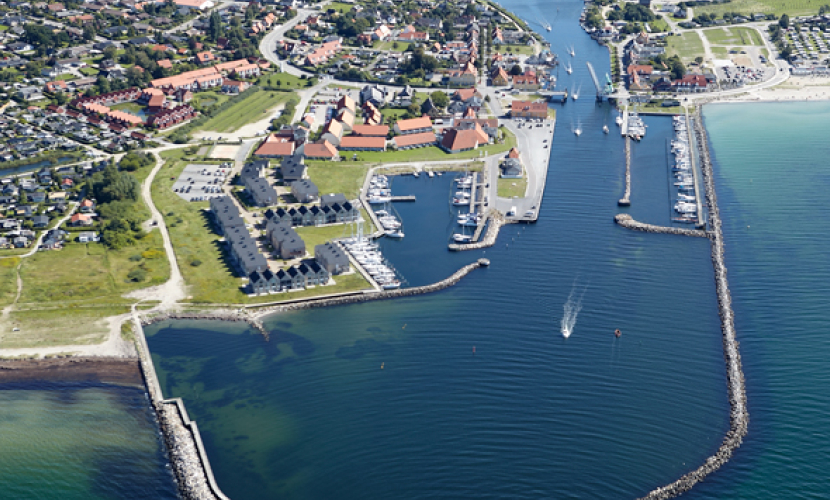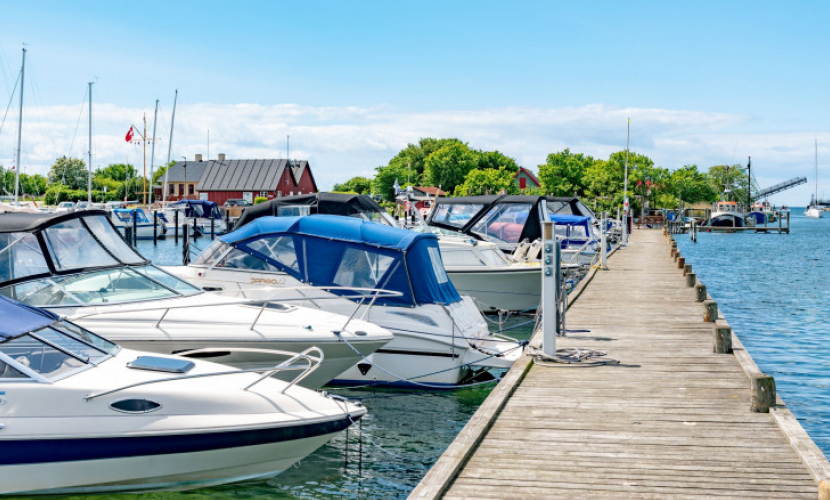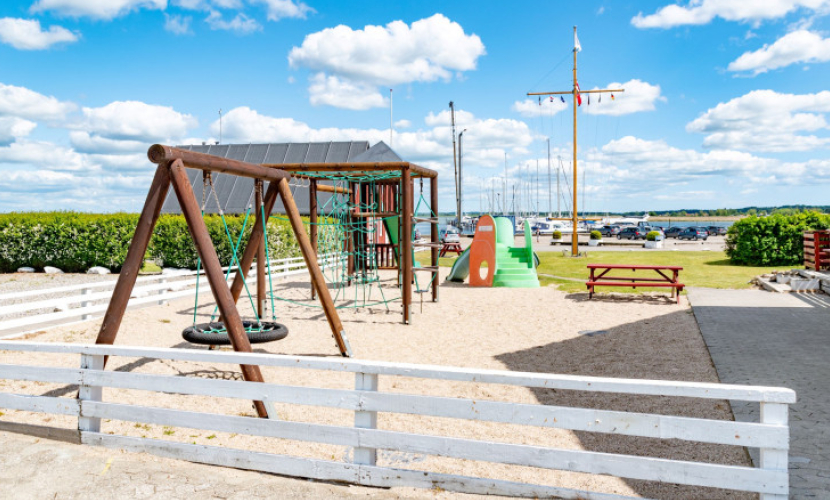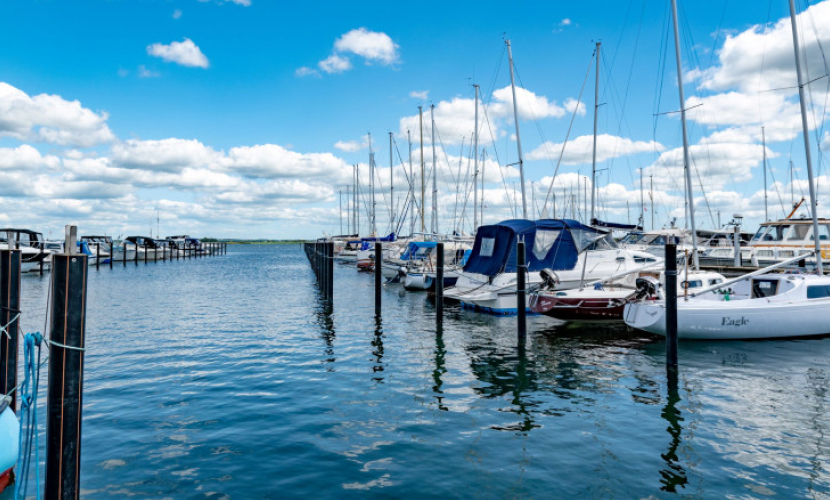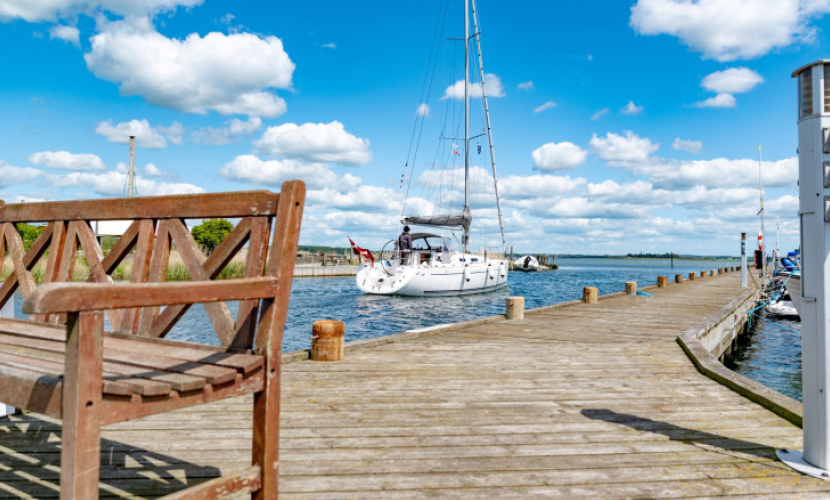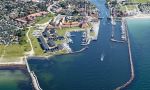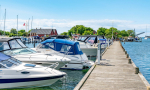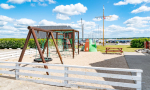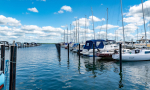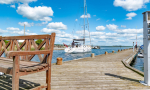 Karrebæksminde Inner Harbour
Karrebæksminde is an idyllic spot that attracts thousands of tourists in the summertime. It is an old fishing village with a few active fishermen left. Only 250 metres from the Inner Harbour is one of the best beaches in the country, manned during the summer by lifeguards from the Tryg Foundation.
Grasshopper Bridge
The inner harbour is on the inside of Karrebæksminde Bridge and opens every hour from 1 May to 30 September, but otherwise the bridge staff can be called on VHF channel 12. After passing through the bridge on the way to the inner harbour, remember to have the west mark at "Rotteøen" on the port side. In the inner harbour there are 211 slips across three bridges, and each slip indicates the width between the guide piles.
Harbour facilities with all-inclusive services
The facilities in the inner harbour are top notch for sailors and everything is included in the port dues. Diesel purchases are made through the harbourmaster, and the clubhouse has a television for use by all guests. For children, there is a large playground. There are lots of tables/benches in the area, and you can barbecue and dine under a canopy if it suddenly becomes windy or rainy. Incidentally, conditions are almost always pleasant in the inner harbour because the wind is usually in the west, and it is an east-facing harbour.
Canal cosiness
Karrebæksminde offers everything your heart desires. There are grocers, bakeries, clothes shops and fish shops in town, which is also home to a number of cafés and restaurants.
A number of places are well worth a mention here. The city's best homemade ice cream is found at Enø Bakery, which also makes excellent bread; fun music experiences and beverages are offered at the Fishing Village; and Kanalkroen dishes up delicious lunches and dinners. For fresh fish to take back to the boat, Martens Røgeri is the place to go. If you need provisions, the Spar grocer is just a short distance away and is open from 7 AM to 7 PM every day.
Looking for a little more action or competition? Play a round of mini golf, chess or petanque at Enø Minigolf and see who comes out on top.
Cultural experiences
Næstved is just 10 km away. There is an hourly bus service (the 603), but you can also take the tour boat "Friheden" (Freedom) to the South Zealand capital, where there are even more sights to enjoy. And it's in Næstved that you change buses (to the 630R) if you want to visit BonBon-Land or take a trip to the new Forest Tower at Camp Adventure near Gisselfeld. The tower stretches 45 metres into the air and provides a spectacular view of South Zealand. 
Facilities
at
Karrebæksminde Inderhavn
Restaurants
near the harbor
Events
near
Karrebæksminde Inderhavn
Attractions
near
Karrebæksminde Inderhavn
Other harbours
near
Karrebæksminde Inderhavn