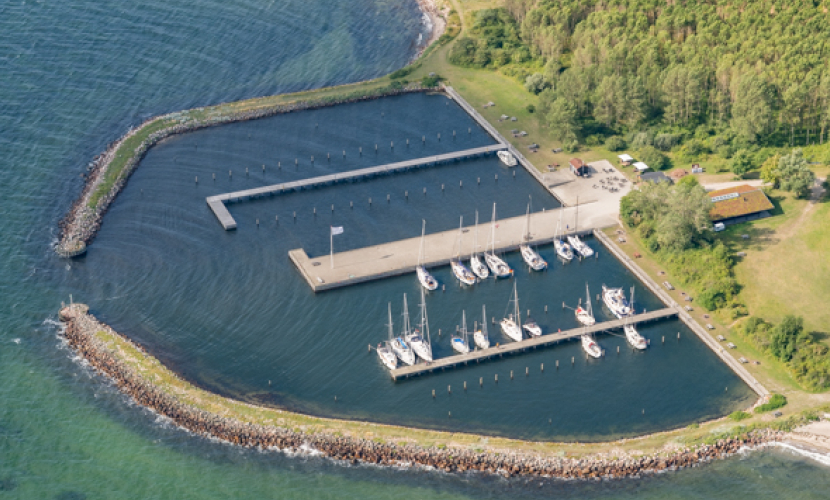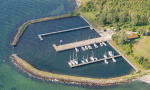 At Vejrø, you can find 85 guest spots with access to water and electricity on the docks. There is a lot of life and coziness, with tables and benches, as well as grill and bonfire spots along the harbor front, which are available for free use when harbor fees have been paid.
Enjoy our newly renovated bathing and toilet facilities, which include a washing machine and a family bath. Close to the harbor, you will find our tennis court, Harbor Café, and popular pirate playground for the little ones. In the Harbor Café, you will also find a selection of grill packages and the island's own vegetables in season.
In addition to the beautiful harbor, Vejrø offers an unforgettable experience of immersion, lots of beautiful nature, open spaces, and relaxed luxury on the island's 155 hectares, of which 100 hectares are organic farming with a wealth of wildlife that varies from year to year. We have had free-range pigs, sheep, and Galloway cattle, among others. Take a tour around the island and experience the fine beaches, open fields, and rich wildlife.
If you're in the mood for a gourmet experience, Restaurant Skipperly is the place to satisfy your longing. They offer dishes based on the island's own organic ingredients, and you can enjoy a glass of wine in the cellar with vaulted ceilings or relax in the lounge, which has a fantastic view. Restaurant Skipperly is open from April to the end of September - remember to book a table in advance.
Worth a visit is our large orangery. The 1,200 m2 greenhouse is built in Victorian style with an orangery where you can practice your morning yoga by the fish pond or have your afternoon tea.
In addition to the harbor, you will also find Vejrø Resort, which includes Hotel Blæsenborg, Karlekamrene, and Gæstehusene. If you need to rent a hotel room during your stay, you can contact us at vejroe@vejroe.dk.
The luxurious Hotel Blæsenborg is beautifully decorated with rooms, suites, and a lovely hunting room that sets the mood for a cozy evening. Karlekamrene are beautiful apartments with a large communal kitchen, fireplace, and foosball. All rooms have access to the garden. The historic houses are built with respect for the past, beautifully renovated and decorated with, among other things, Gervasoni furniture.
Upon approach, Vejrø VN will guide you and show the way from the southeast in a green/red angle at 320˚. The entrance is marked with FL.R. and FL.G. The entire harbor is lit and can be approached day and night.