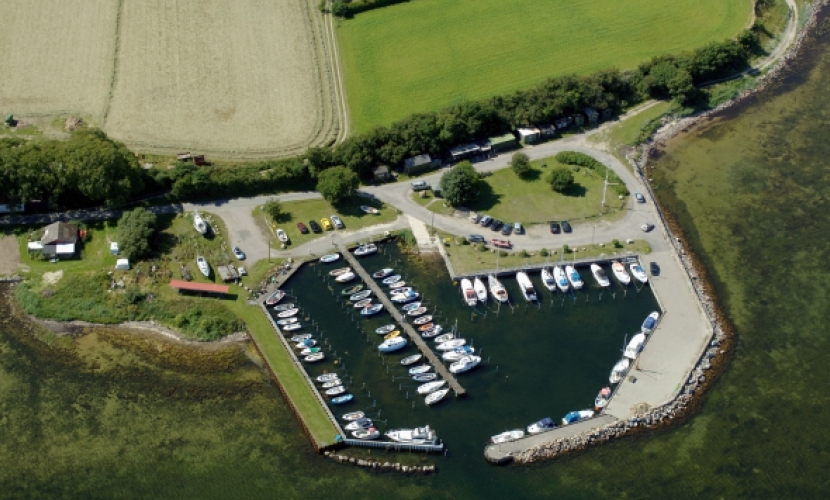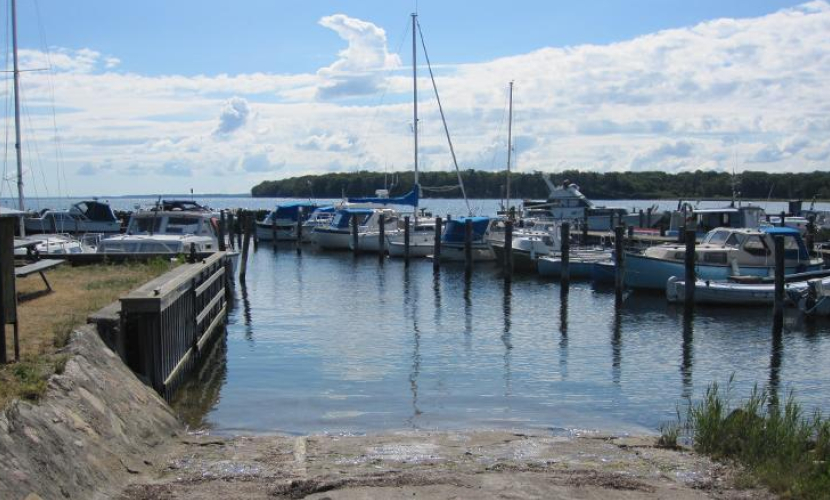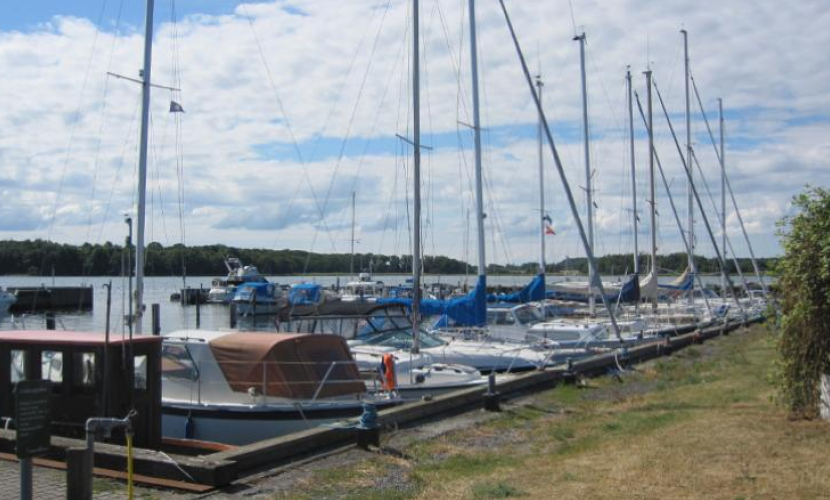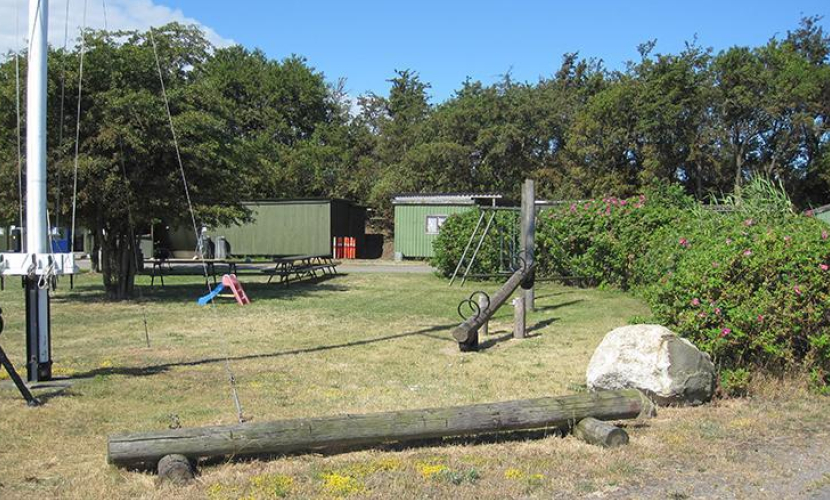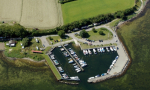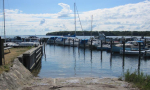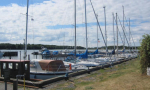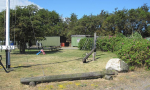 Blans Harbour is a gem in the Smålandsfarvandet waters where true peace and quiet await. The harbour has a beautiful location in a small bay on North Lolland, surrounded by forest and the most incredible view across the Smålandsfarvandet. The entrance is marked with four green spar buoys close to berth depth.
Harbour fees
The harbour accepts payment through the Danish payment app MobilePay or in cash. Ships longer than 15 metres (49 ft.) must pay a fee of DKK 13 per metre per 24 hours.
Excellent surroundings and fishing conditions
For yachtsmen seeking experiences in nature, Blans Harbour is worth a visit. This is where busy city dwellers go when they need peace and quiet. The area around the harbour offers excellent fishing conditions, and in Blans, the annual garfish contest is an important tradition. The harbour has a slipway and a pontoon bridge for kayaks.
Sailor's kitchen
The harbour has both an old and a newly-built club house with a disabled toilet and sailor's lounge. The old clubhouse with a kitchen and a sailor's lounge is open for yachtsmen, auto campers and tourists visiting the harbour. The kitchen is at your disposal, or you can use the barbecue areas at the harbour for cooking your packed food.
Go exploring
If you like experiences ashore, busses for Kragenæs and Maribo run from Blans village, about a kilometre (0.6 miles) from the harbour. Less than an hour's bus ride from the harbour, you can visit Knuthenborg Safaripark (south) or visit the spectacular Dodekalitten monument (north). Close to Blans you will find the town Bandholm with a lovely seaside hotel that serves excellent food. From Bandholm there is a ferry service to the idyllic island of Askø.
Provisioning
If you need to stock up on groceries for the galley, you can go shopping in Bandholm or Stokkemarke, 7 km (4.4 miles) east and south of Blans Harbour, respectively.
Book an outdoor shelter
If you wish to book an overnight stay in an outdoor shelter, Blans Harbour is the place to go. The shelter camp is in a peaceful spot right at the edge of the water, and you can snuggle up safely and enjoy the view and the rush of the sea. All the shelters are equipped with a power plug, and visitors may make use of the harbour amenities. There is a firepit at the shelter camp where you can prepare your packed delicacies or gather for a cosy evening.