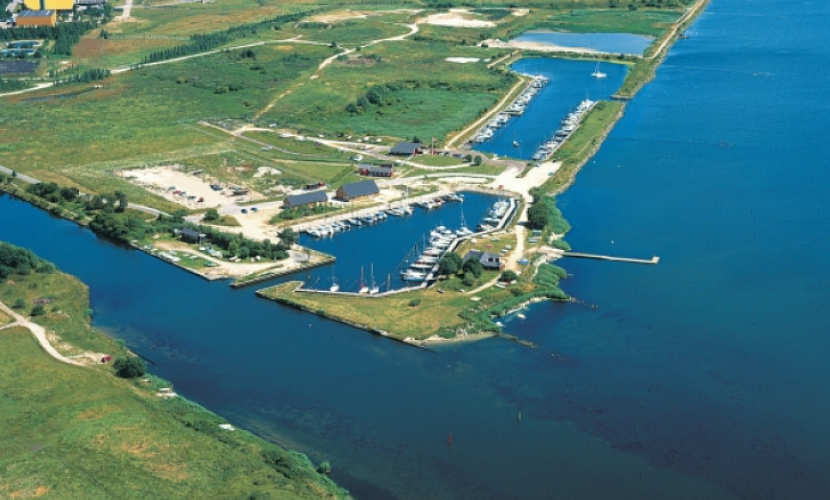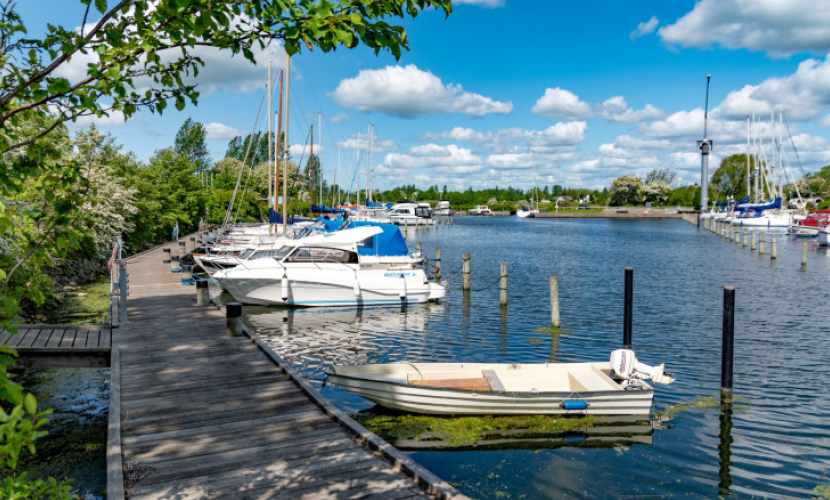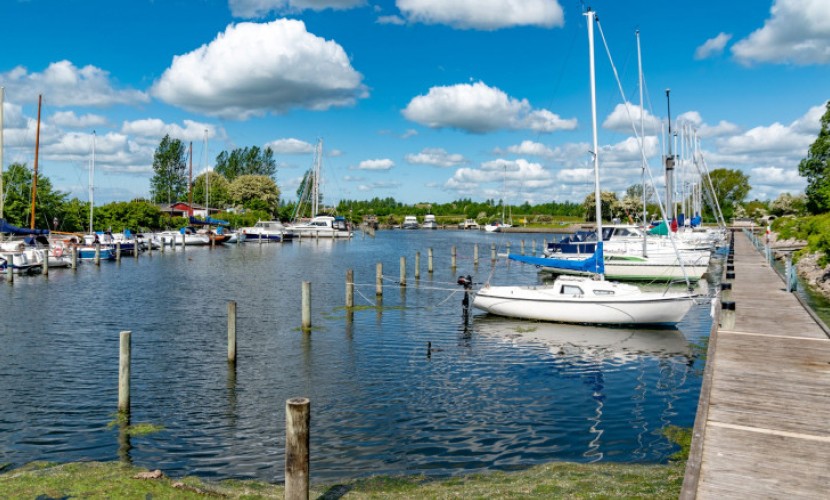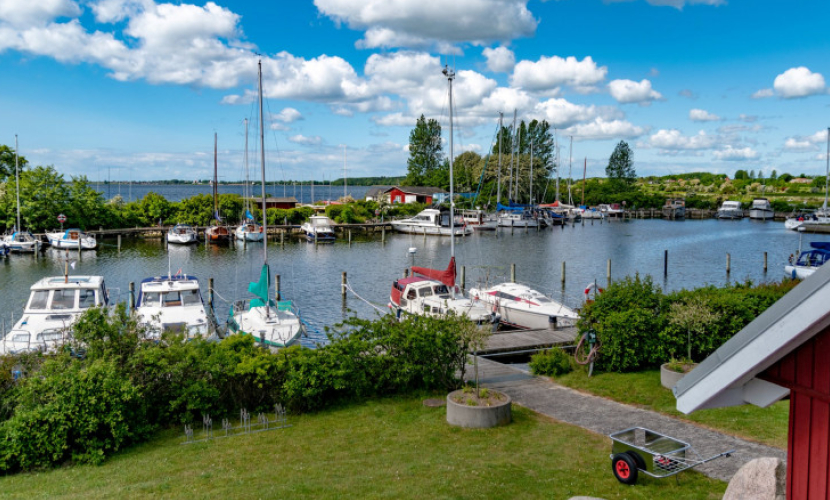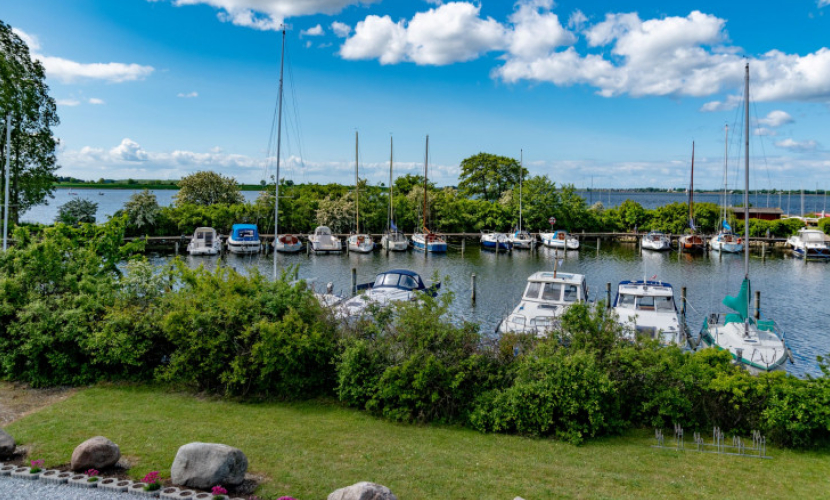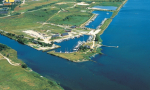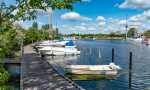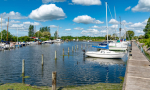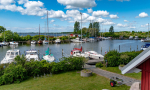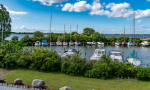 The Næstved inland harbour can be found on the starboard side, just before entering the excavated canal to Næstved Harbour. It is about a half hour's sail after passing the entrance to Karrebæksminde.
The harbour is for boaters seeking beautiful scenery and quiet surroundings, perfect for relaxing in the harbour itself or in one of the cosy sheltered coves around the harbour with views of the fjord towards Gavnø and Karrebæksminde.  
Good harbour facilities
The inland harbour has 77 slips across two bridges with electricity and water, and there is always room for guests. The clubhouse has washrooms and showers free of charge. There is also a kitchen with a stove, refrigerator and dishwasher for your convenience. The clubhouse itself has plenty of space, but it's also cosy, with panoramic windows overlooking the harbour. Adjacent to the clubhouse is a large, partially enclosed terrace with tables, benches and good possibilities for barbecuing. A defibrillator can be found at the entrance to the clubhouse.
If your boat could use a checkup, the harbour offers our own 20-ton crane and a team of crane operators, so you can always make a booking for a lift and even a few days on land if it's needed.
Experiences in Næstved and the surrounding area
If you're interested in visiting Næstved, the harbour has invested in new bikes for our guests so that you can enjoy the 2.5 km ride along the canal into Næstved. You can also turn your bike in the opposite direction and cycle to Gavnø Castle and Park.
Should you be tempted by a longer bike ride, you can follow the N8 Baltic Sea Route or 88 Munkevejen, both of which run through Næstved.
If you've brought along your hiking boots, there are also plenty of opportunities to experience nature on foot. The Lagunestien and Sjællandsleden trails and the Danish pilgrimage route and nature trail "Fodsporet" are all based in or have a stop in Næstved, so you can easily follow them how you wish.
If you're more tempted by a trip to Bonbon-Land, it's about a 10 km bus ride away. The Forest Tower at Camp Adventure in Gisselfeld, about 20 km away, is definitely worth a visit, and you can also get there by bus from Næstved Station.
The harbour is the idyllic alternative to the popular Karrebæksminde, where there is always plenty of activity, as befits a summertime destination. In fact, the inland harbour is comparable to a quaint, cosy island harbour.
See you in the Inland Harbour.
Restaurants
near the harbor