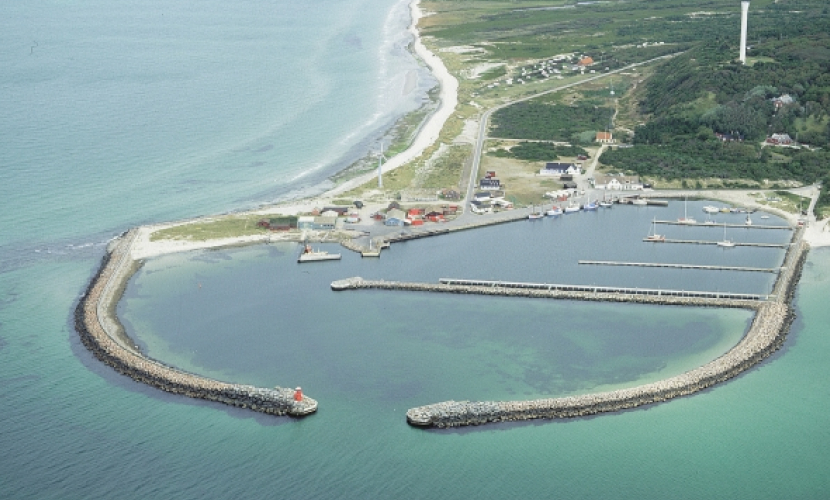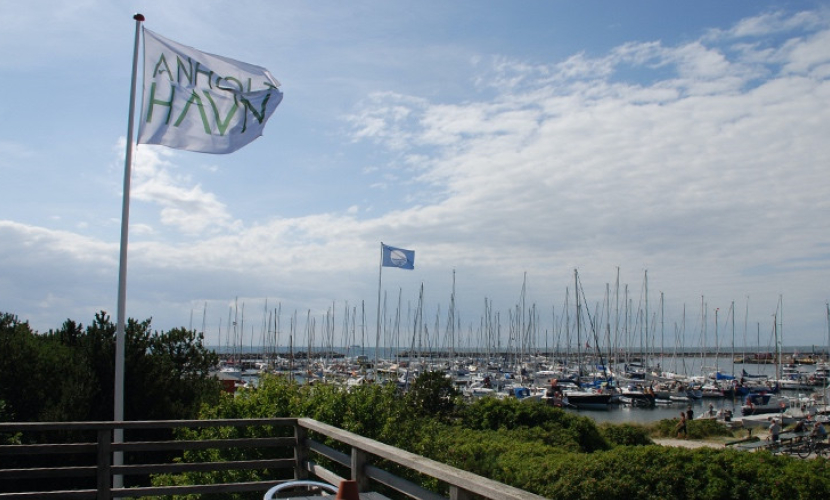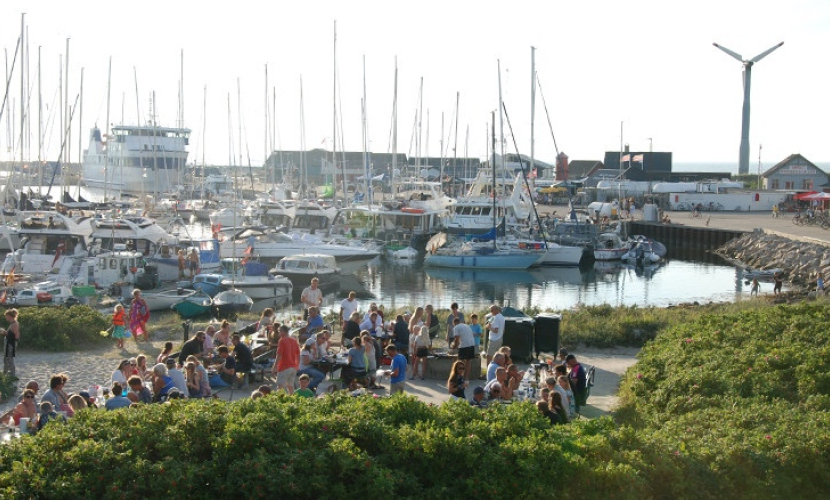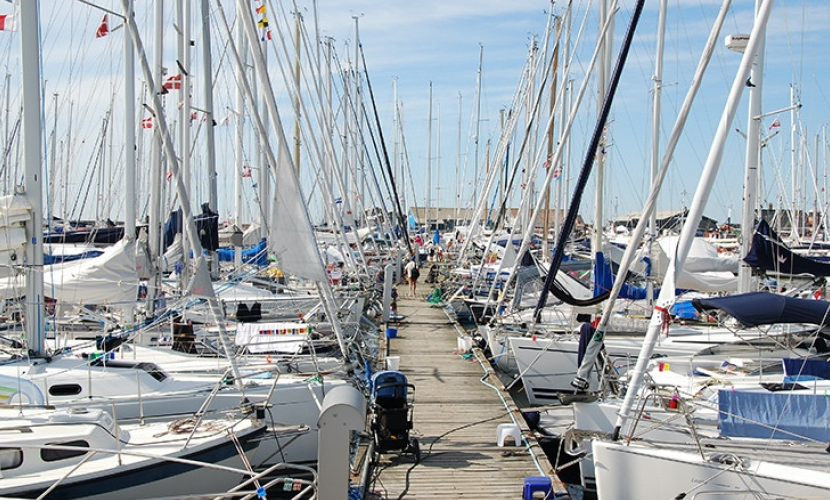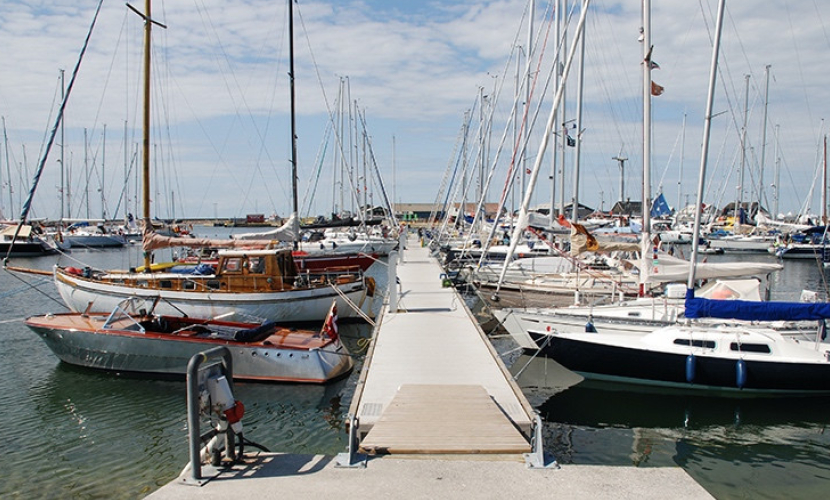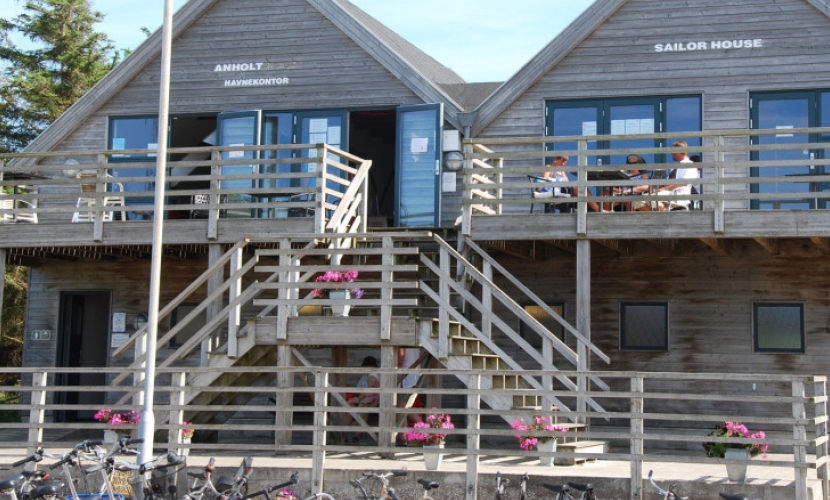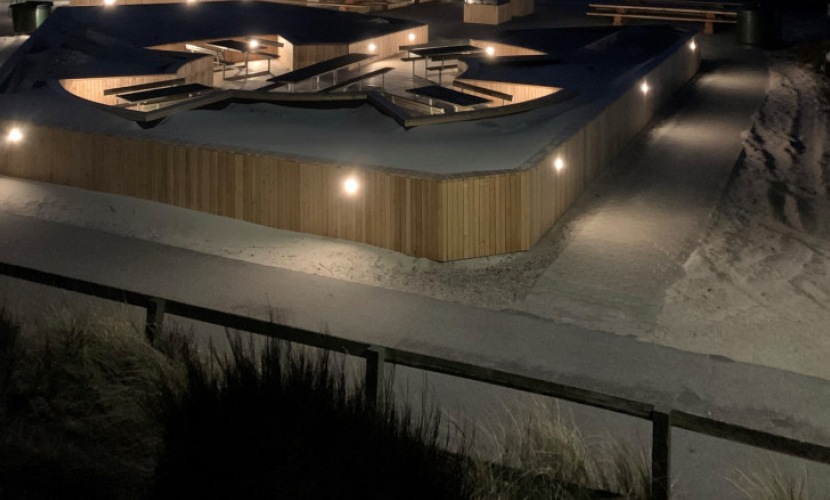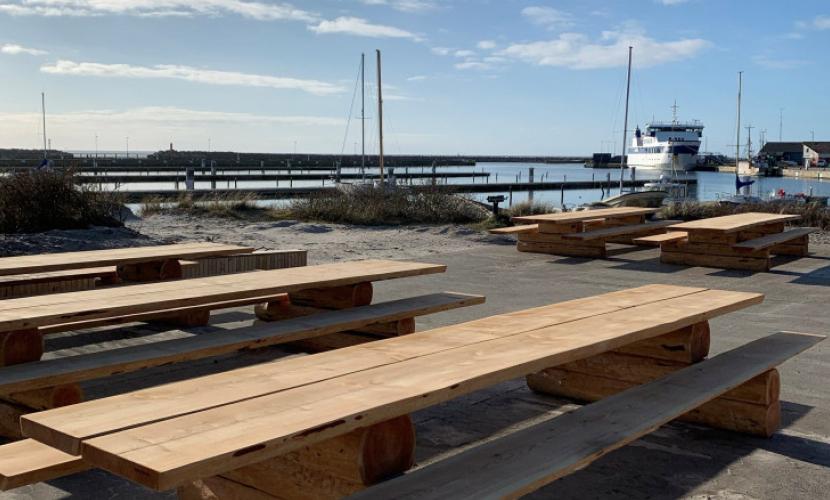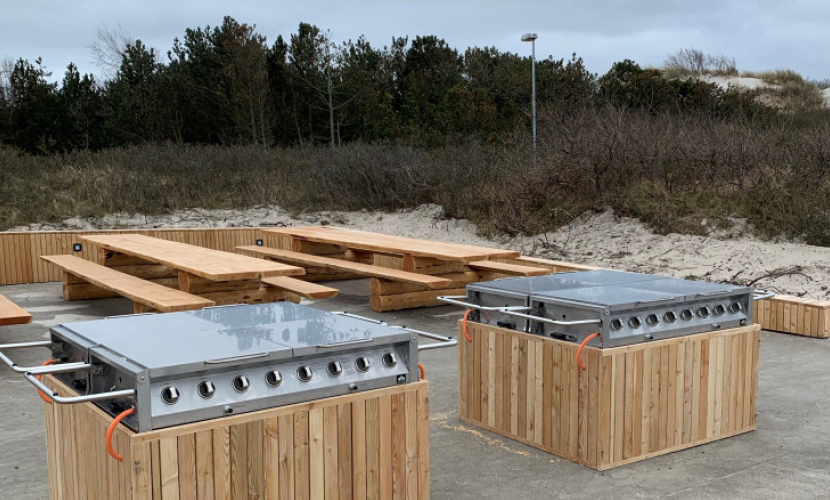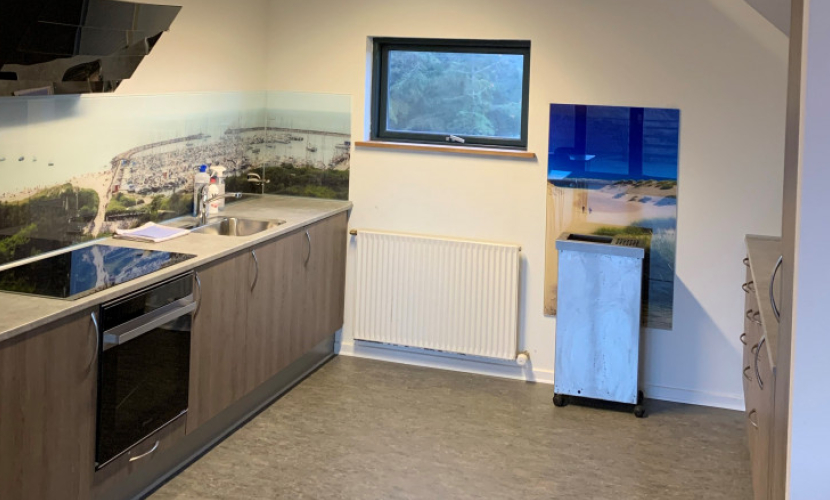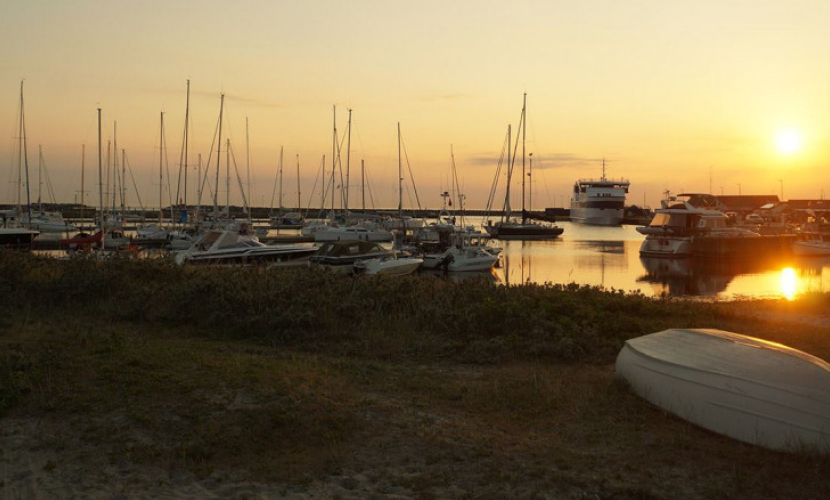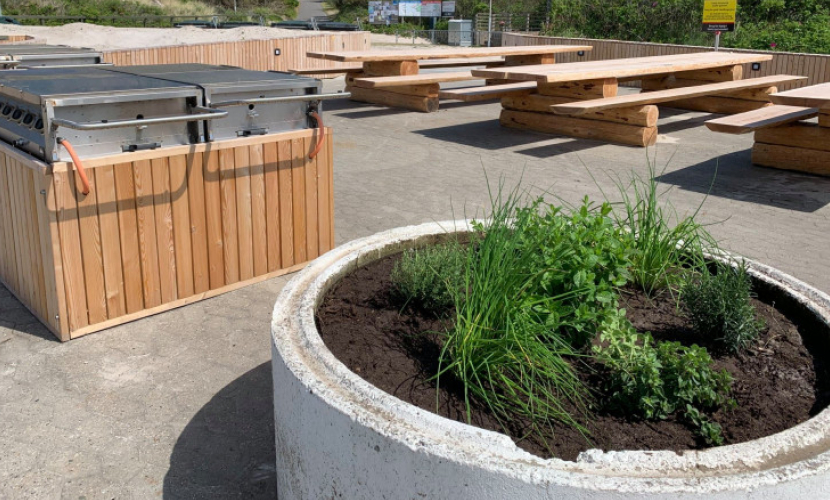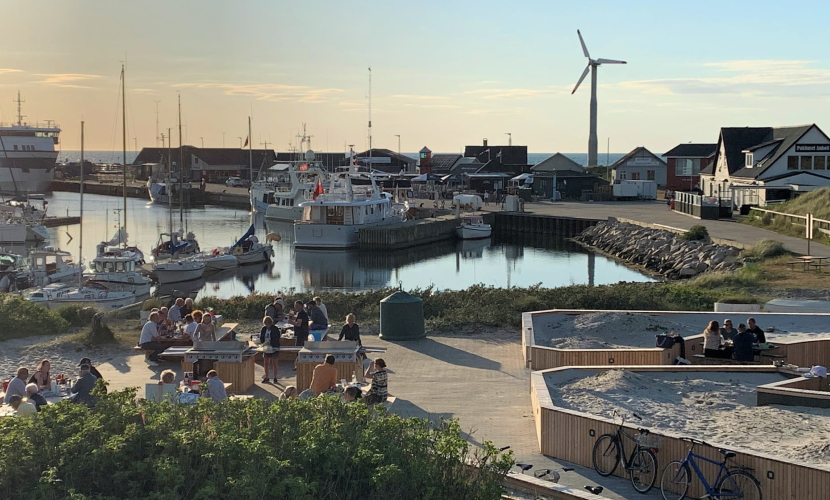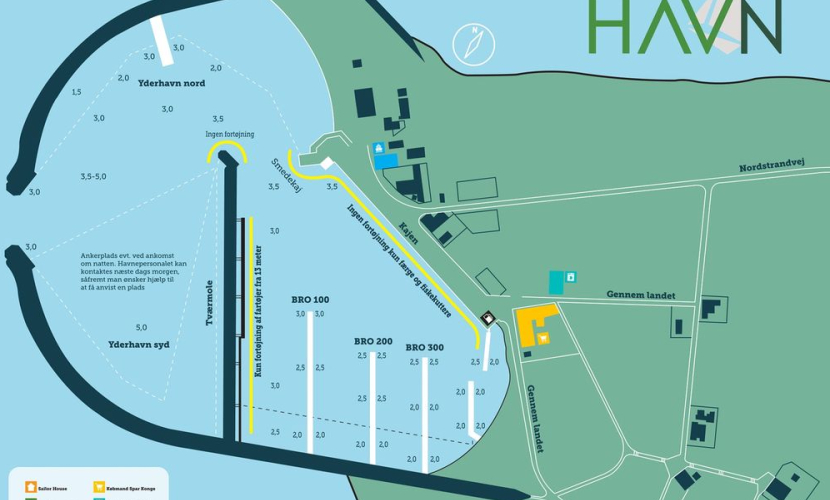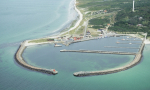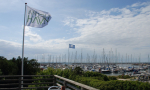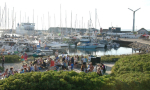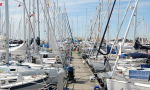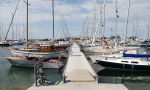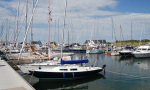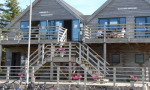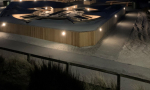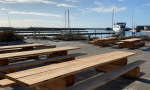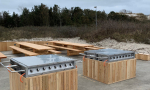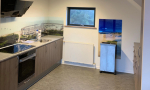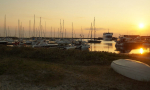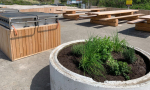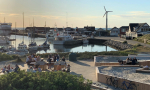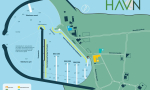 The beautiful islet Anholt attracts a lot of visiting yachtsmen. Here, you will find plenty of room for enjoying the sun and having a nice swim. Almost all of the island's 25 km (15.5 miles) of coastline is surrounded by sparkling white beaches. A tiny tropical paradise in the middle of the Kattegat with lots of sunshine hours.
Anholt Marina has room for quite a few sailing boats, as well as about a dozen fishing vessels and the island's lifeline, the ferry that sails between Anholt and Grenaa on the mainland. Yachtsmen can spice up their journey with an extraordinary experience by sailing past Anholt Offshore Wind Farm, located in the Kattegat off Grenaa. The 111 offshore wind turbines have become a striking landmark for Anholt.
Cosy marina atmosphere and new amenities
Sailor House and the barbecue area have recently been through a major renovation. The marina's impressive Sailor House is where you will find the harbour master's office, shower and bathroom facilities, as well as a brand-new kitchen at your disposal.
At Sailor House, you can enjoy the marina atmosphere at the large common barbecue area, a popular spot among yachtsmen. The barbecue area has been extended with a sheltered area, Kompasset – "The Compass" – where you will find four large gas barbecues and tables and benches for a nice relaxing time. Enjoy the sea view with a freshly caught Norway lobster on the barbecue and a glass of the local Anholt Gin on the side!
Around the island – on land or on water
The nature on Anholt is an open invitation to be active on land or on water. Go on a hike or jump onto one of the marina's bicycles. You may also borrow one of the island's golf carts. If you go on a hike, you will see how most of the island is covered by northern Europe's largest lichen heath, appropriately named Ørkenen – "The Desert". Here, you can watch a number of interesting bird, insect and plant species that call this peculiar kind of nature their home.
Sparkling white beaches and a clear starry sky
One of the memories that stay with you after a visit to Anholt is the beautiful, sparkling white sandy beaches. Cool off with a swim; the depths are child-friendly, and there is usually very little wind. You will find plenty of opportunities to try Stand Up Paddle, kayaking or canoeing. When night falls, Anholt is one of the places in northern Europe where you get the best chance of seeing an unspoiled starry sky.
Historic lighthouse and Denmark's largest colony of seals
On your hike through the desert, make a stop by Anholt lighthouse. The lighthouse was established as far back as 1561 and is one of the very oldest in Denmark. From the lighthouse, you may be able to see Denmark's largest colony of seals through binoculars. At the very tip of Anholt is the conservation area Totten – "The Tuft" – which no less than 1200 seals have made their home.
Peak and off-season prices
Anholt Marina offers peak and off-season prices – see current prices at https://www.anholtmarina.com/prices/
Peak season includes week 27-32 of the Danish calendar – in 2021, this means July 5- August 15.
Restaurants
near the harbor