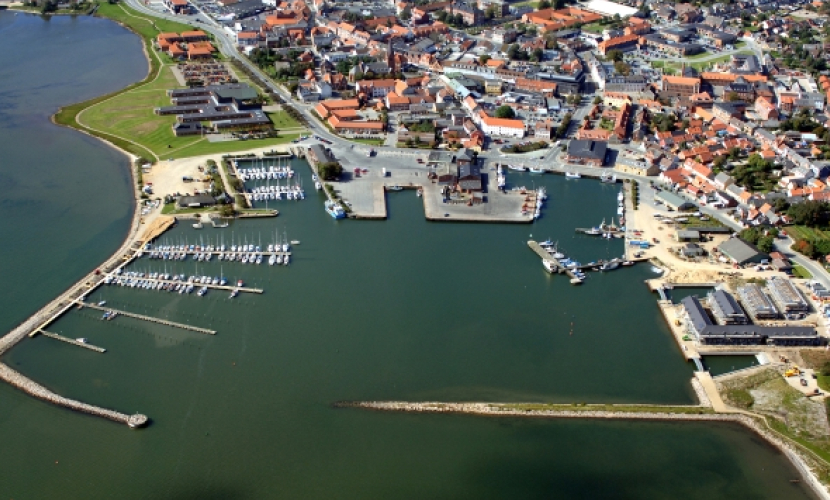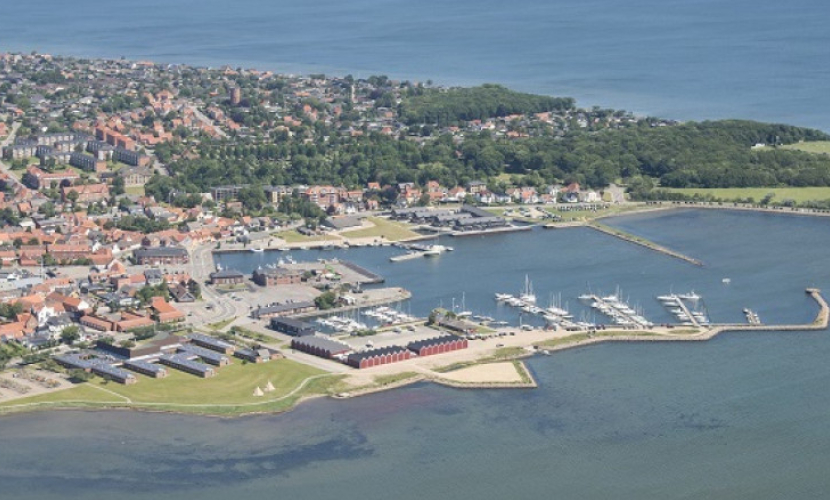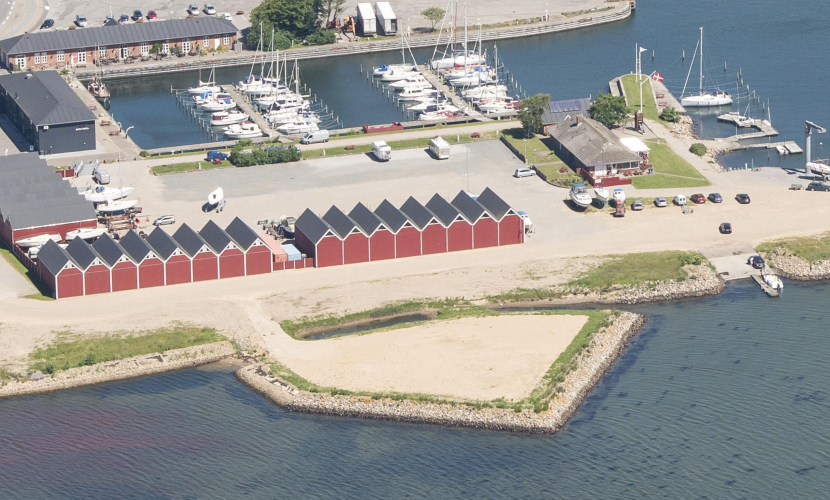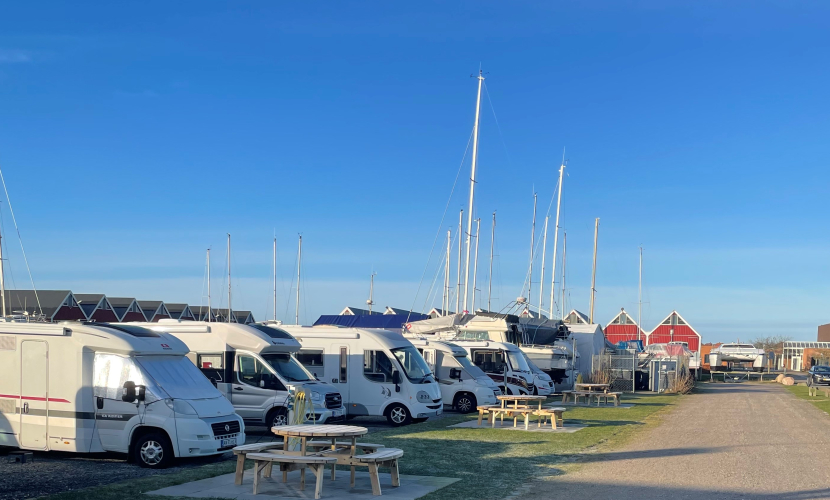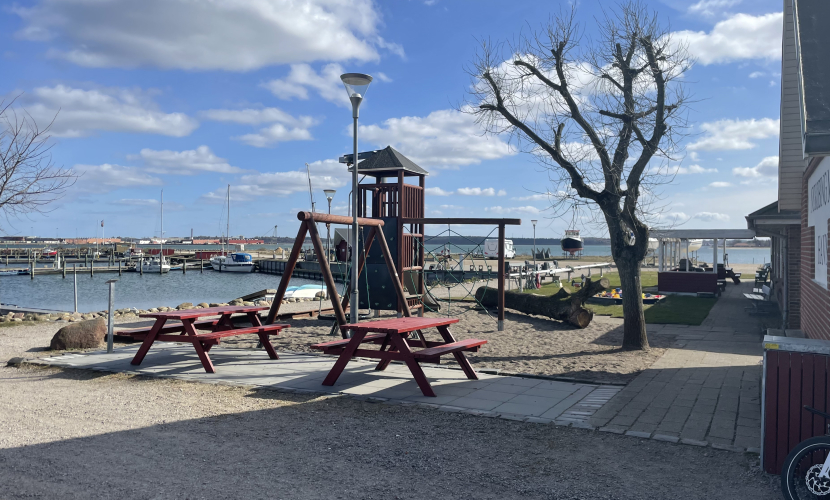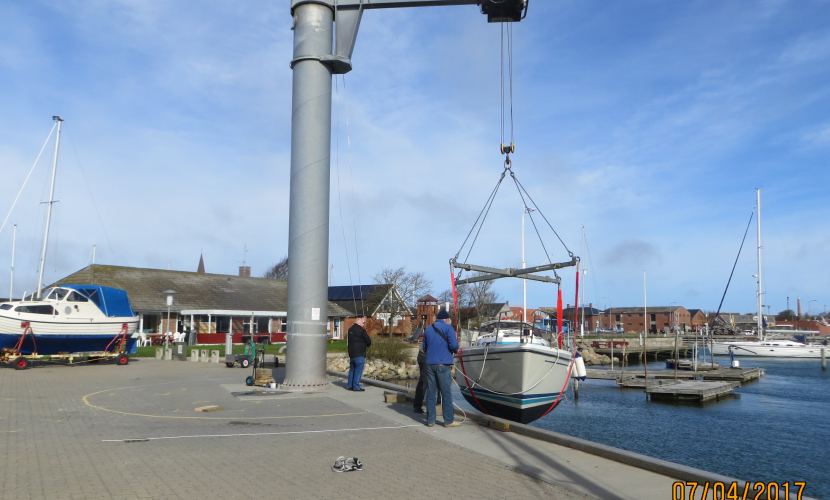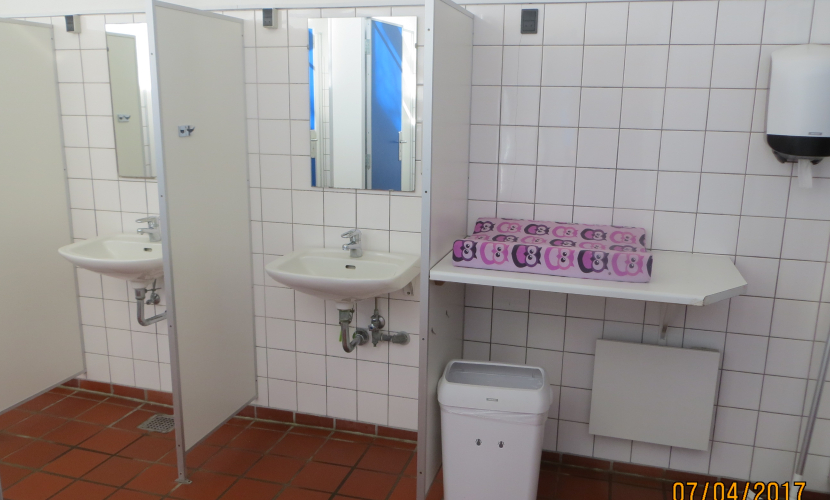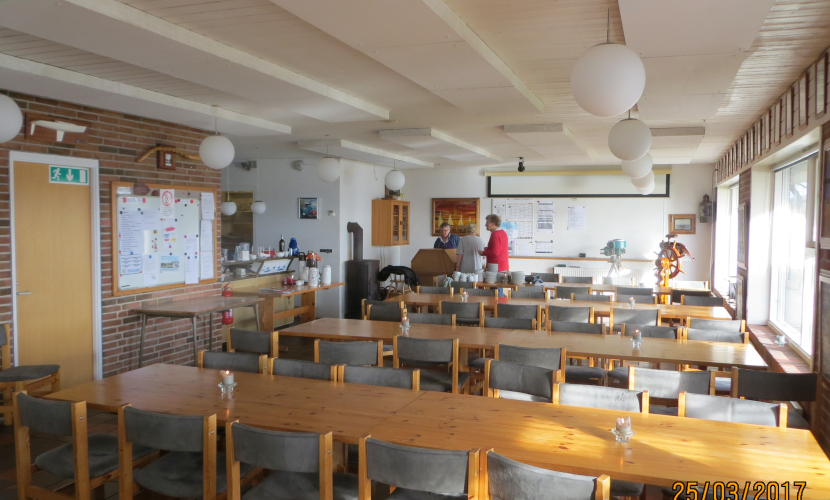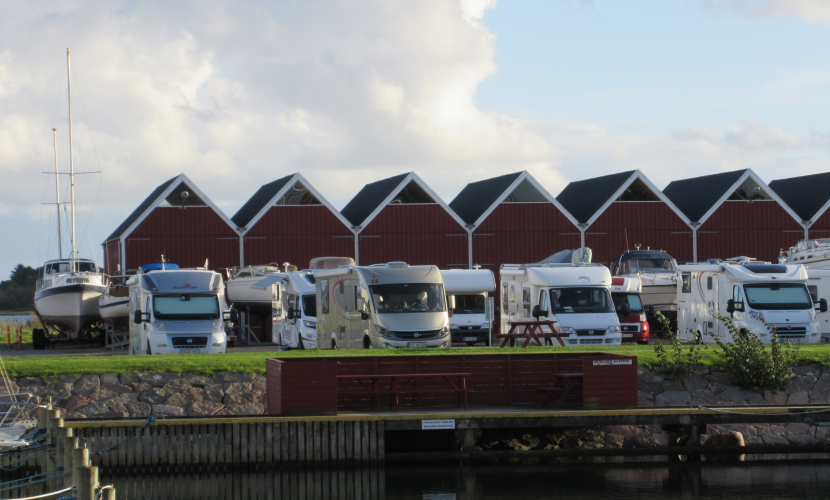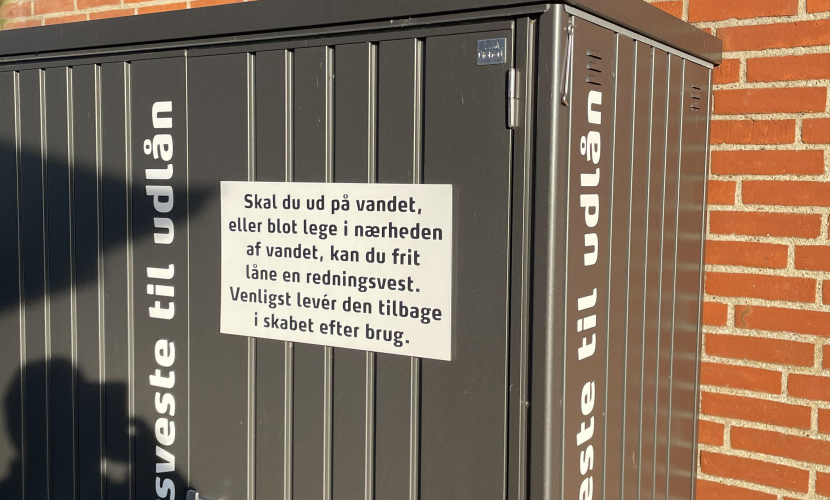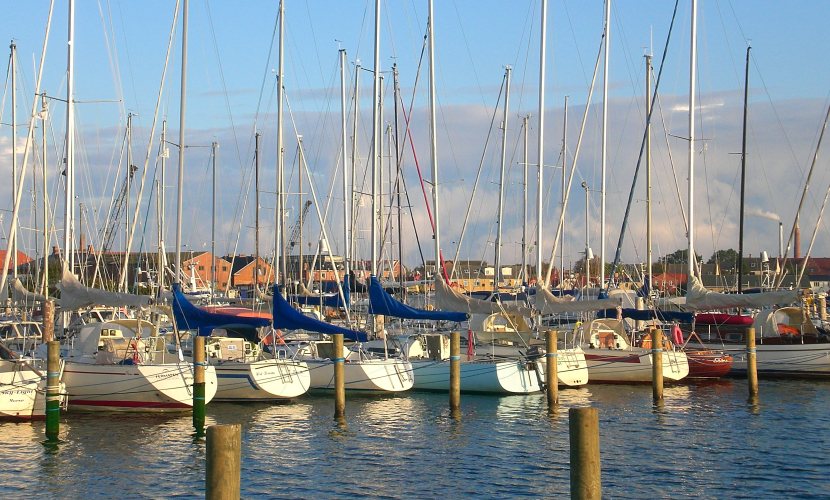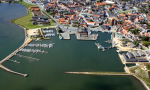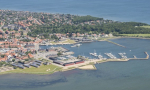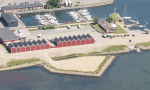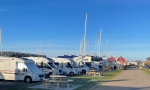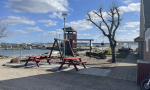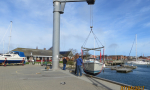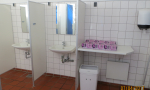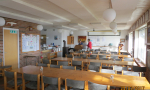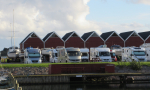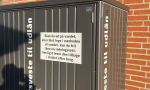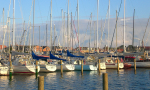 Morsø Yacht Club & Marina
Mors is an island of outstanding natural beauty in the western part of the Limfjord in the north of Denmark. The area is world-famous for its Morsø wood-burning stoves and its special kind of clayMo-Clay or Moler a word deriving from the Danish word for clay, "ler".
Morsø Yacht Club & Marina is located on the eastern side with a view to the island Fur. The harbour was constructed in 1788  and today functions as both an industrial harbour and a marina. The town of Nykøbing Mors is within walking distance (500 m), offering a pedestrian street, tourist office and bike rental. There are several restaurants at the harbour, as well as in town.
Historical underground
The special Moler consists of diatoms that were deposited when the area was covered by sea. It contains fossils of plants and animals that lived in the area 55 million years ago. Many of these amazing finds can be seen at the Fossil and Mo-Clay Museum. Moler has a unique capacity for heat-insulation and is used for insulating stoves and chimneys.
Children on board
Mors offers a wealth of experiences for children. A flower park, Jesperhus, is located a mere 6 km from the marina and includes a Jungle Zoo with colourful animals, Denmark's longest waterfall and an enormous aqua park.
Højriis Castle is the only castle on Mors. At Højriis, children and adults are offered the chance to play Sherlock Holmes and solve an old murder mystery. At Morsø Tractor Museum you will find mechanical action, and at the Skarregaard Agricultural Museum you can experience rural idyll as described by Danish author Morten Korch as well as machines from yesteryear. Mors also offers seal safari, amazing bathing beaches and a wealth of wonderful sailing experiences.
Amenities
By the marina you will find the Yacht Club's house, which has been expanded with amenities for visiting yachtsmen since the 1990s. Here, you will find a modern service building, a playground, cosy barbecue areas, a clubhouse and a yachtsman's kitchen. Access to shower, water, and the sailor's lounge with kitchen is included in the harbour fee, and you can access the facilities with a TallyCard.
Shopping & groceries in Nykøbing
Supermarkets, a harbour grocery store, a butcher's shop and a pedestrian street with a wealth of stores are all within walking distance. So is the bus terminal; there are free busses on Mors, if you want to go on a trip outside the town. Nykøbing is a market town whose origin dates back to the 13th century. The town flourished and gained prosperity because of the island's farmland and fishery in the Limfjord. 
Pay a visit to Dueholm Monastery, Danish Foundry Museum, author Aksel Sandemose's House, Nykøbing Church or Morsø Art Society. The population of Mors is around 20,000, of which 9,000 live in Nykøbing, and you can visit many small, authentic villages on the island.
Shellfish Festival
During the first weekend of June every year, the Shellfish Festival kicks off the tourist season. This is a special occasion on which the island's treasury provides the menu. Oysters, line mussels (common mussels grown on lines) and shrimp are cooked by skilled chefs who set mouths watering with the delicious smells wafting over Nykøbing Mors Harbour, and you are invited to taste it all.
New service: Use your yacht as a summer house
Morsø Yacht Club & Marina has a special offer for you: You can berth your yacht for free, and you will only need to pay for your overnight stays aboard, under the following conditions: 
-        From Tuesday January 1 until Sunday June 30, you will pay for a minimum of 8 overnight stays.
-        From Monday July 1 until Sunday August 4, you will pay for a minimum of 10 overnight stays.
-        From Monday August 6 and the rest of the year, you will pay for a minimum of 8 overnight stays.
You will be assigned a berth that fits the size of your yacht. This of course presupposes that there is a berth available, and berths will be assigned according to a first-come, first-served policy. 
You must provide documentation that your yacht is insured against third-party risks for the duration of your berthing period.
Please contact harbour master Søren Olsen, who can draw up individual agreements and set out further demands.
Harbour fees are determined by yacht size in accordance with the list of going rates.
Please note! The offer is not valid for residents of Morsø Municipality.
Harbour master Søren Olsen
Tel. +45 2120 6260, E-mail: Havnechef@mail.dk
Facilities
at
Morsø Sejlklub & Marina
Restaurants
near the harbor
Events
near
Morsø Sejlklub & Marina
Attractions
near
Morsø Sejlklub & Marina
Buy or rent permanent berths
at Morsø Sejlklub & Marina
| Maks bådbredde | Maks båddybde | Maks bådlængde (LOA) | Periode | Indskud | Pladstype |
| --- | --- | --- | --- | --- | --- |
| 4.50 meter | 2.00 meter | 14.00 meter | Helårsplads (vand+land) | | Lejeplads, uden indskud |
| 4.50 meter | 2.00 meter | 14.50 meter | | 34704 kr. | Lejeplads, uden indskud |
| 3.50 meter | 2.00 meter | 13.30 meter | | 30090 kr. | Lejeplads, uden indskud |
| 4.50 meter | 2.00 meter | 14.30 meter | | 34472 kr. | Lejeplads, uden indskud |
| 3.80 meter | 2.00 meter | 10.90 meter | | 28417 kr. | Lejeplads, uden indskud |
| 2.50 meter | 1.50 meter | 8.50 meter | | | Lejeplads, uden indskud |
| 4.50 meter | 2.25 meter | 12.00 meter | | | Lejeplads, uden indskud |
| 4.00 meter | 2.25 meter | 10.50 meter | | | Indskuds/-købeplads |
Other harbours
near
Morsø Sejlklub & Marina