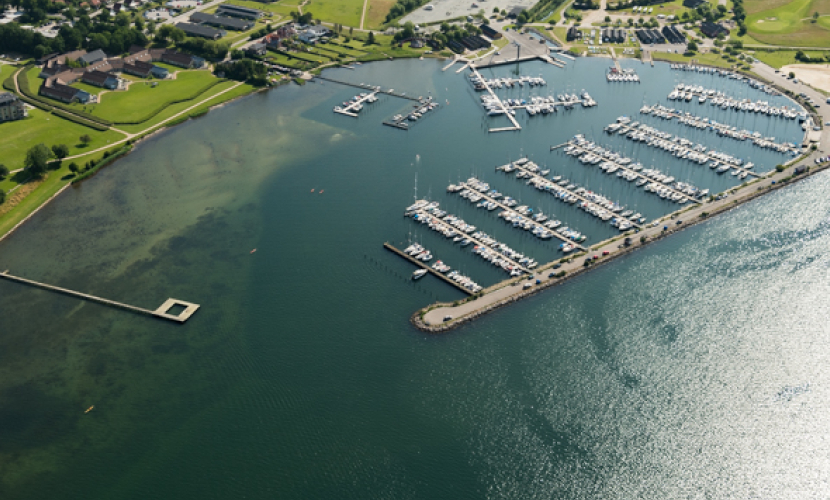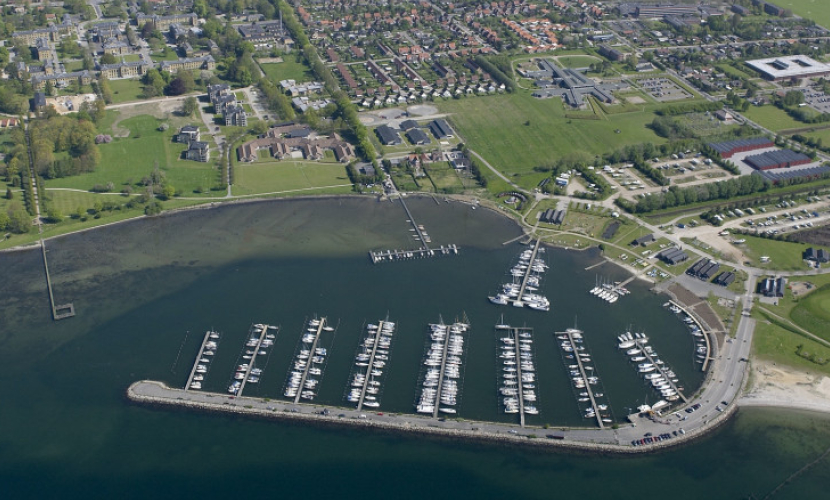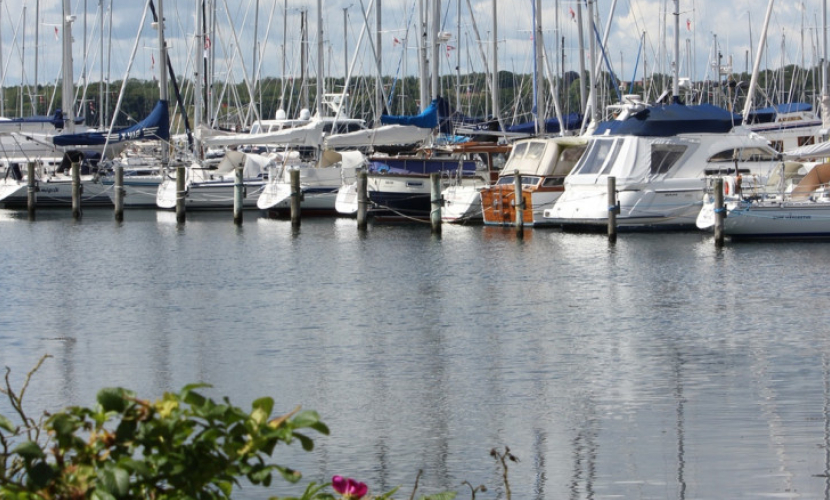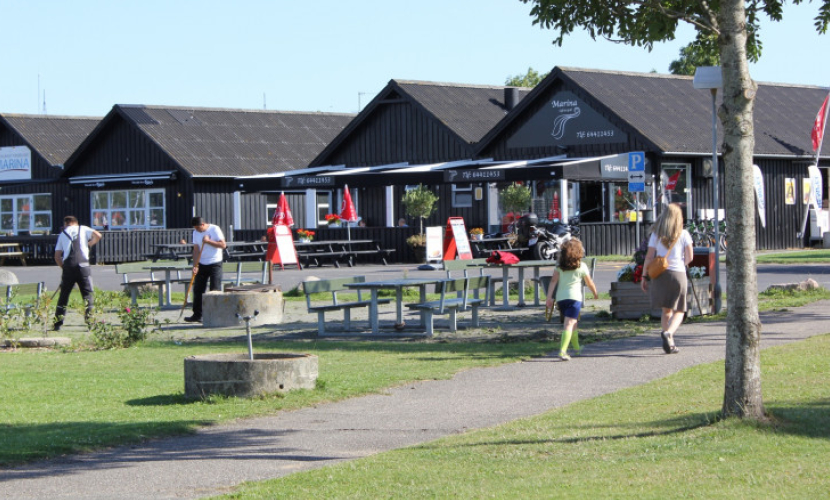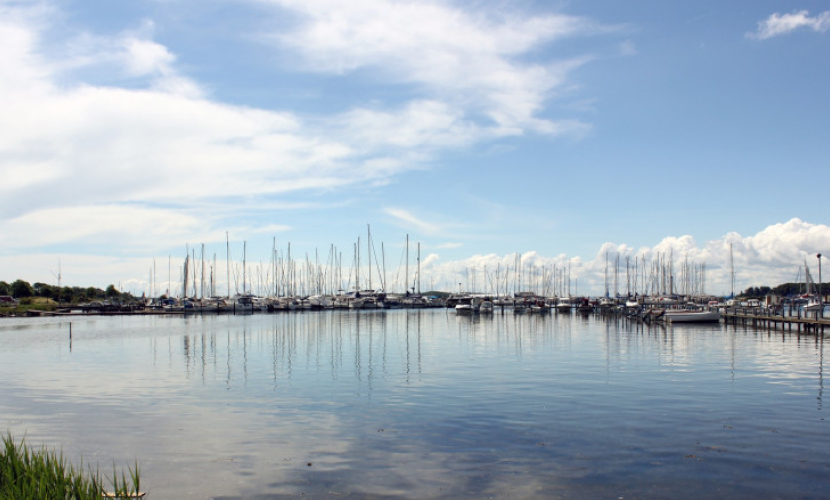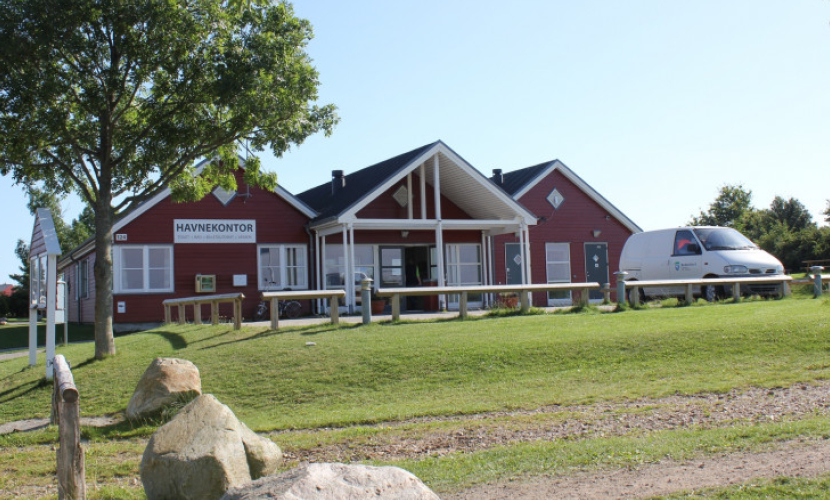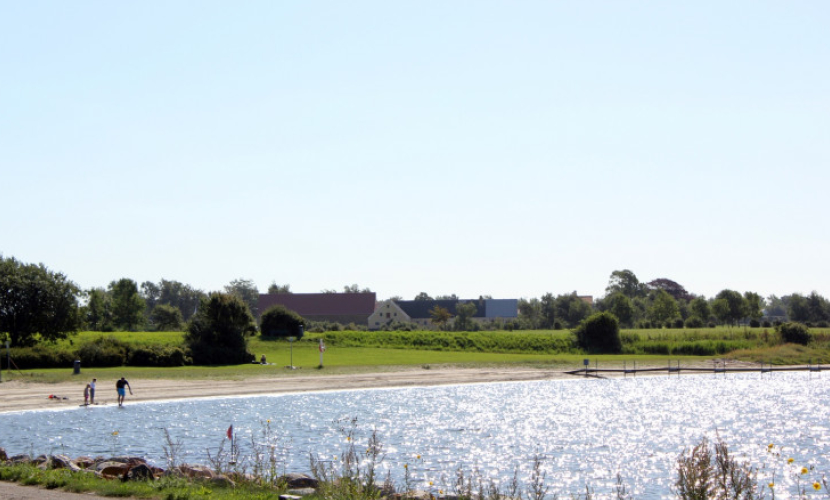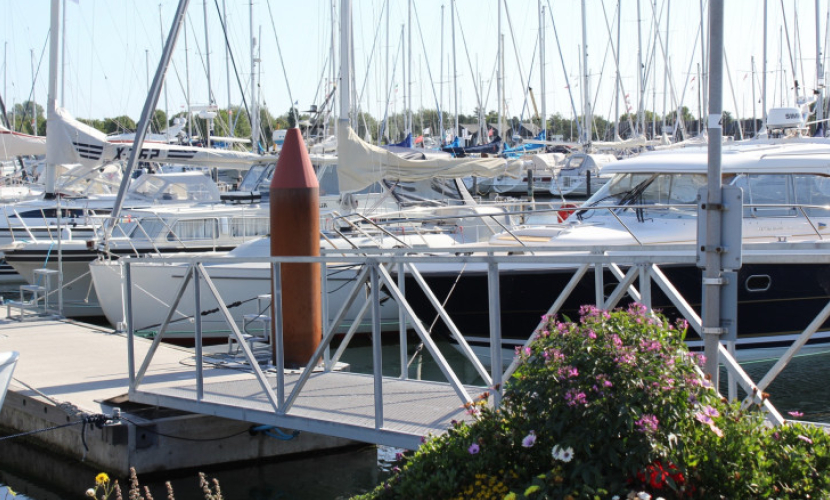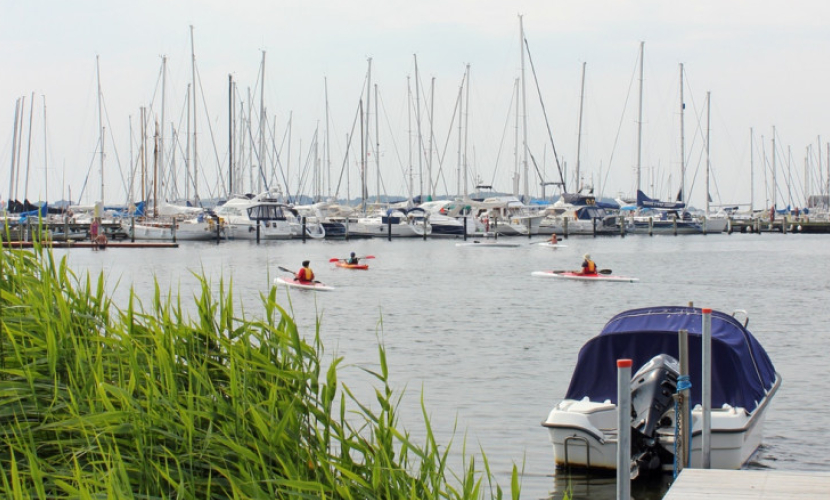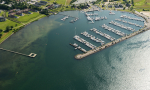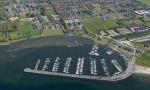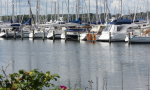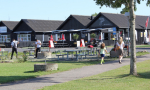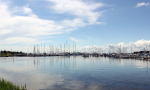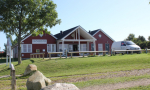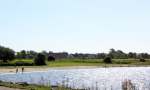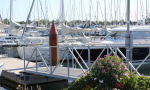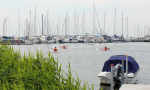 Visit Middelfart Marina in the idyllic Fænøsund sound that offers ideal waters for recreational sailors with short distances to attractions, scenic surroundings and activities at sea. The marina is one of the most centrally located harbours in Denmark with plenty of space for both permanent and visitor berths.
Middelfart Marina offers modern amenities and a wealth of activities for young and old alike. At the marina you will find cosy barbecue areas with fresh herbs for general use as well as a child-friendly bathing beach.
Great amenities
Middelfart Marina has been renovated in recent years; this includes the service building with excellent toilet and shower facilities plus three large family shower rooms. The service building also houses a washing machine and a space to do your washing-up. The heating of the domestic water is done by solar power via two big solar panels on the marina.
If you need to empty the toilet tank, you will find a pumping station for holding tanks and slop sinks for chemical toilets at the marina. Consumption of water and electricity is paid for with a card that you can acquire at the vending machine at the harbour master's office. Any outstanding balance and your deposit will be refunded by the machine when the card is returned at departure. The marina also has a crane that can lift up to 2 tons.  
Shopping facilities
At the marina you will find boat equipment shops, and if your sail or tarp is in need of repairs, you can also have this taken care of while you're here.  
Children on board
Near the marina you will find a family-friendly blue-flag beach, where different water activities for children are arranged during the summer and visitors compete on the beach volleyball courts. 
Golf nearby
Many sailors bring their golf clubs with them on their trips, and Middelfart Marina is one of the few marinas in Denmark that adjoins a golf course. The golf course 'Golfklubben Lillebælt' is located right by the marina and commands 18 holes and a Pitch & Putt course. The golf course utilises the pay-and-play principle, and then all is ready for you to enjoy the view of the sound while you play.  
Excursion inspiration
If you would like to explore the town, you will find a bus stop near the marina with connections to Middelfart town centre, 1.5 kilometres (0.9 miles) from the marina.
You can also visit CLAY, Museum of Ceramic Art Denmark – the only specialty museum in Scandinavia for ceramic art, handicraft and design. The museum is home to one of the finest collections of ceramics in Europe.
If you prefer nature experiences, you will find climbing trips, canoe rentals, snorkelling, fishing trips and whale safaris within easy reach.
Or how about taking a walk on a bridge? Bridgewalking Lillebælt is a new attraction where you can enjoy the spectacular view at a height of 60 meters (196 feet) while you feel butterflies in your stomach and the gentle shaking of the bridge when the train and traffic pass under the footbridge.
Havneguide.dk's updated event calendar below will show you all the things you can experience when you visit Middelfart Marina. You can buy tickets for most of the events directly through the calendar. Don't forget to check out the list of eateries and attractions as well. 
Refuelling
At Middelfart Marina you will find tank installations for both diesel and petrol. 
Motorhomes
A special offering from Middelfart Marina is 13 motorhome parking spots with hook-ups for electricity and water. 
Restaurants
near the harbor