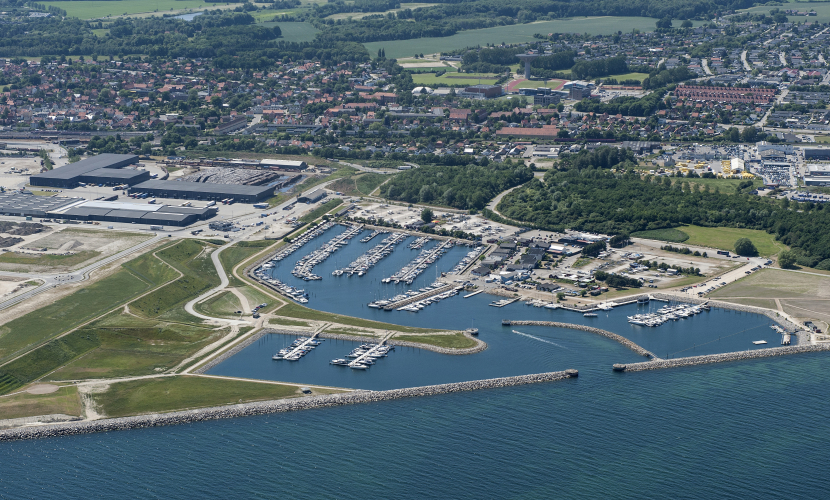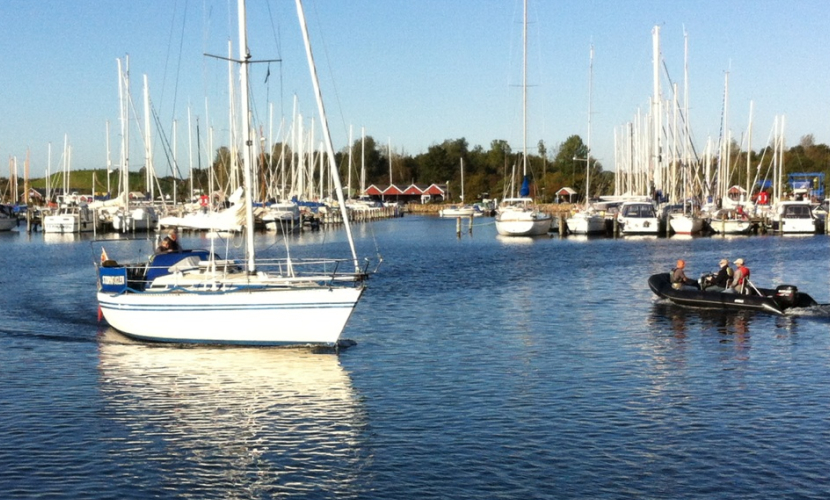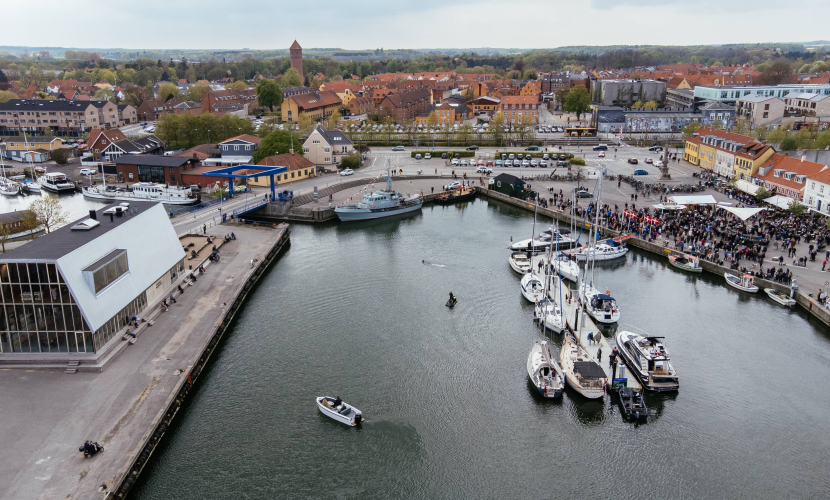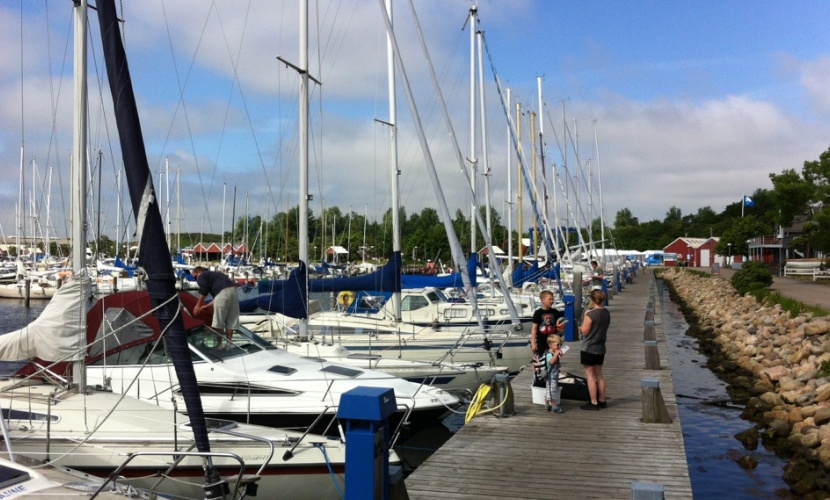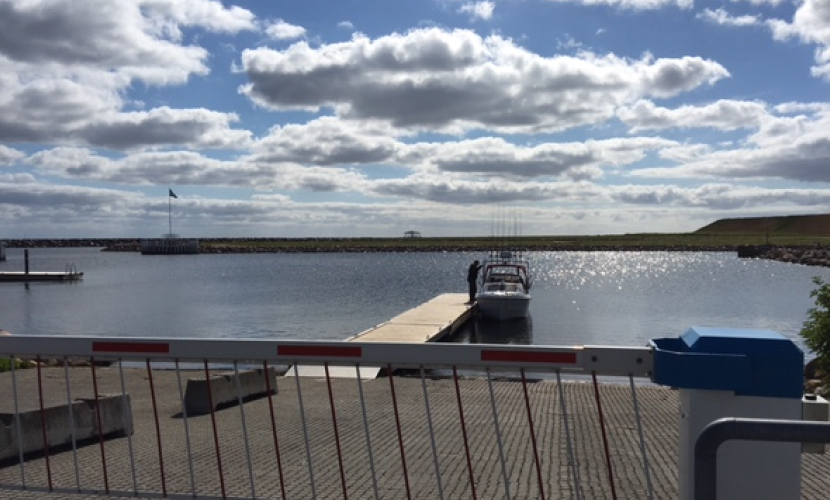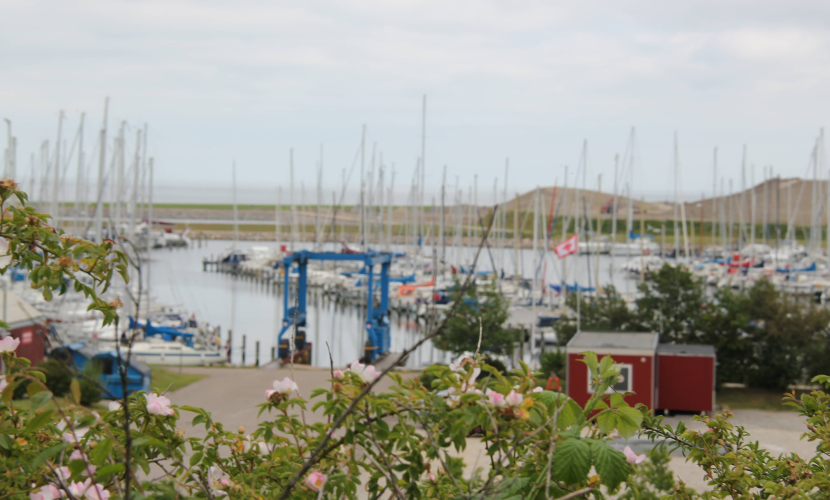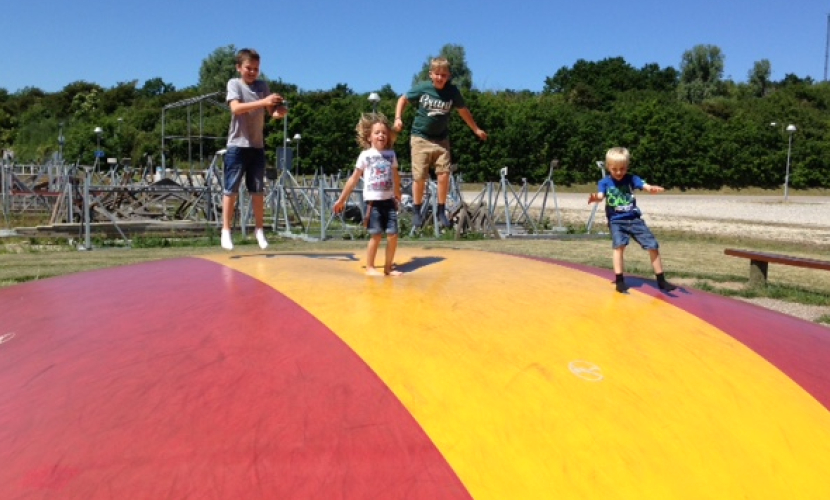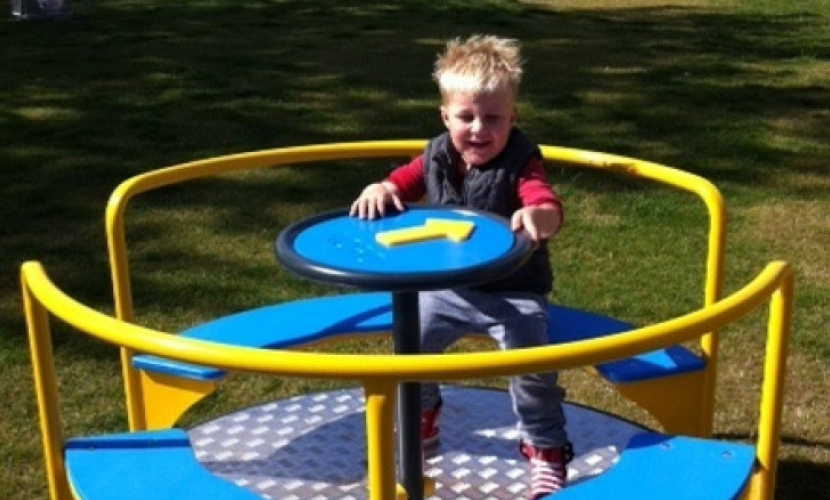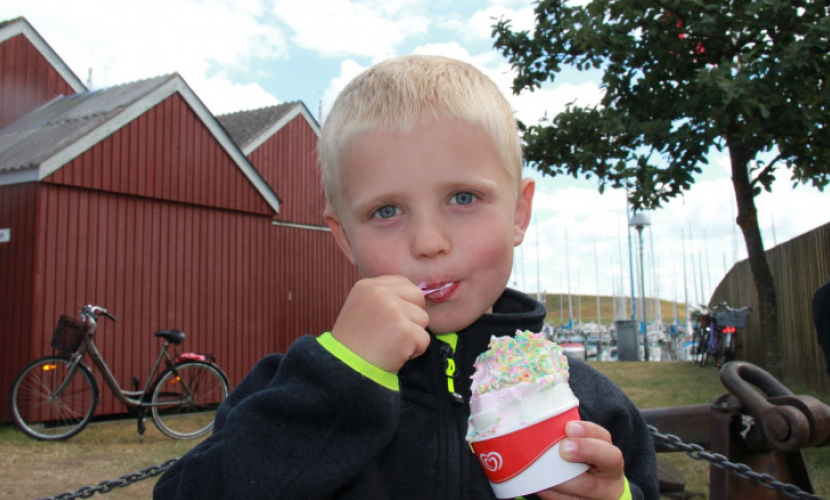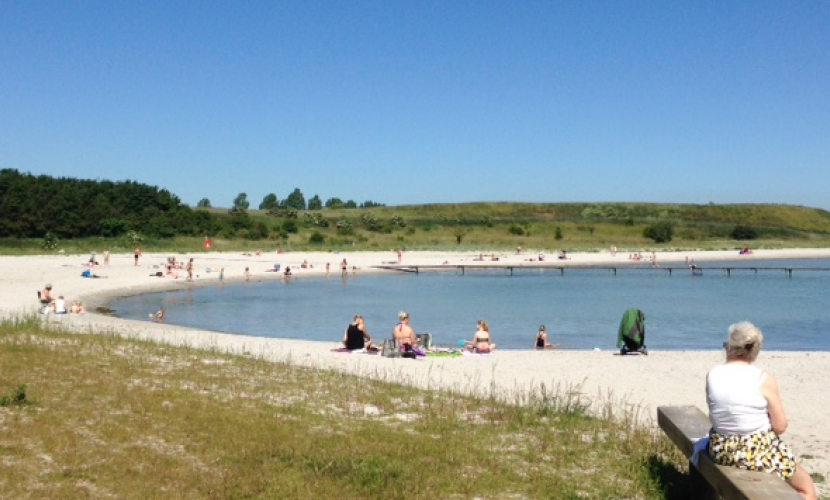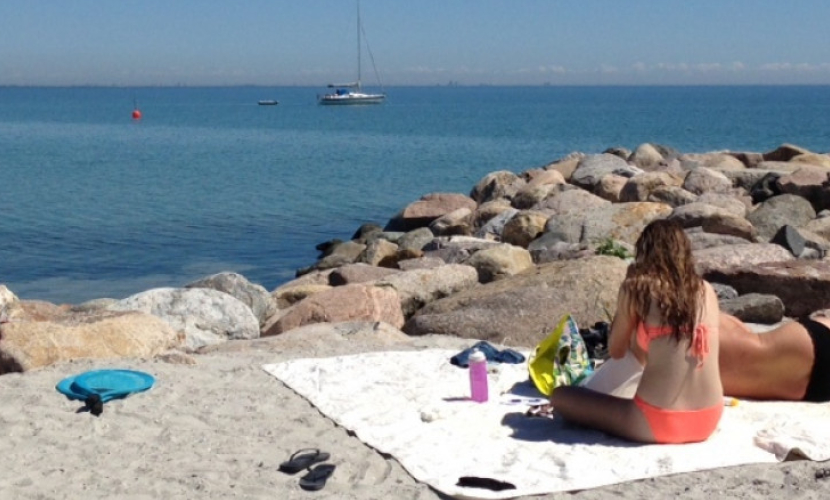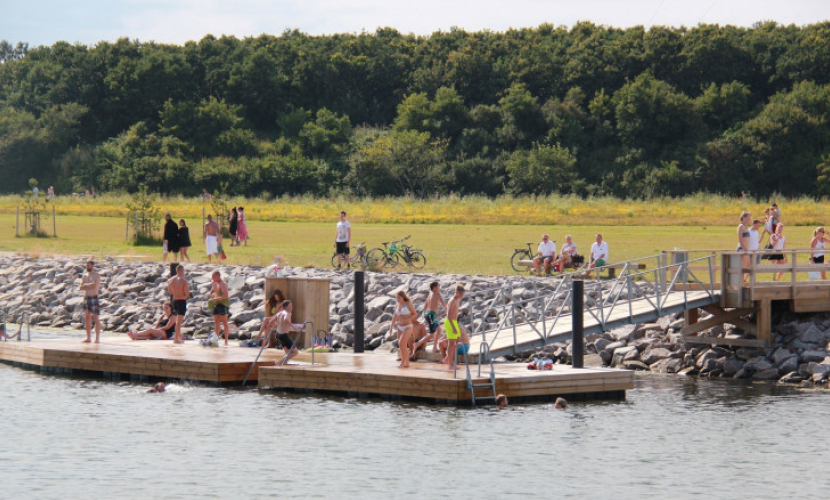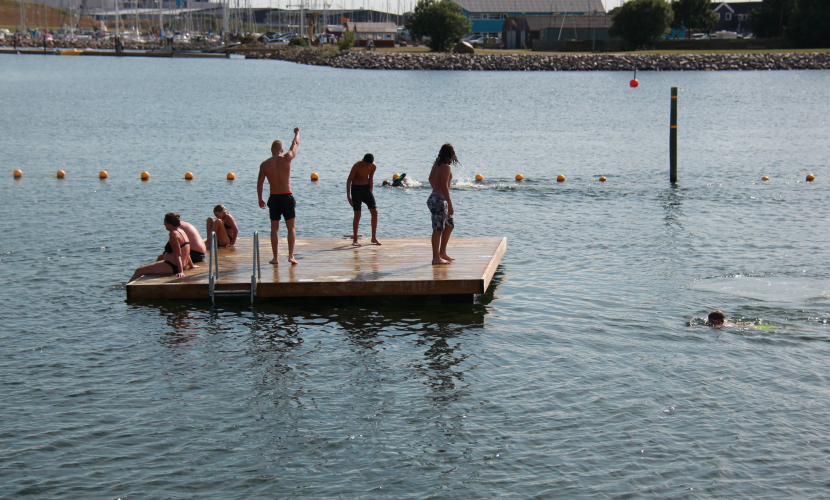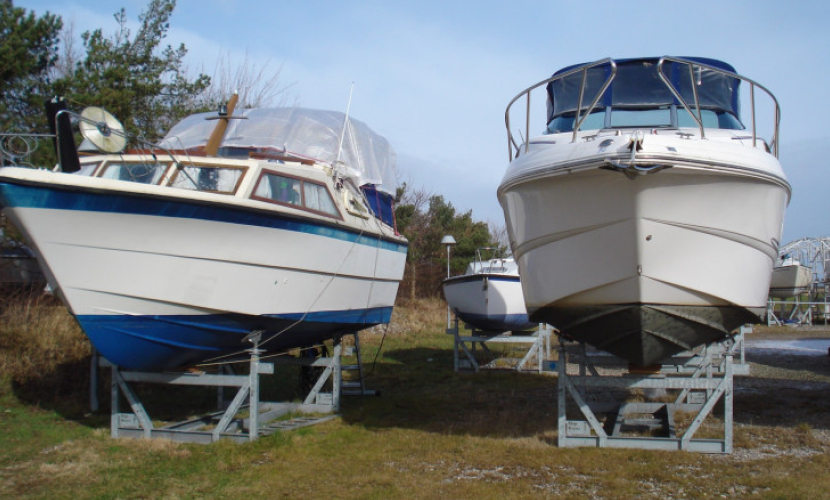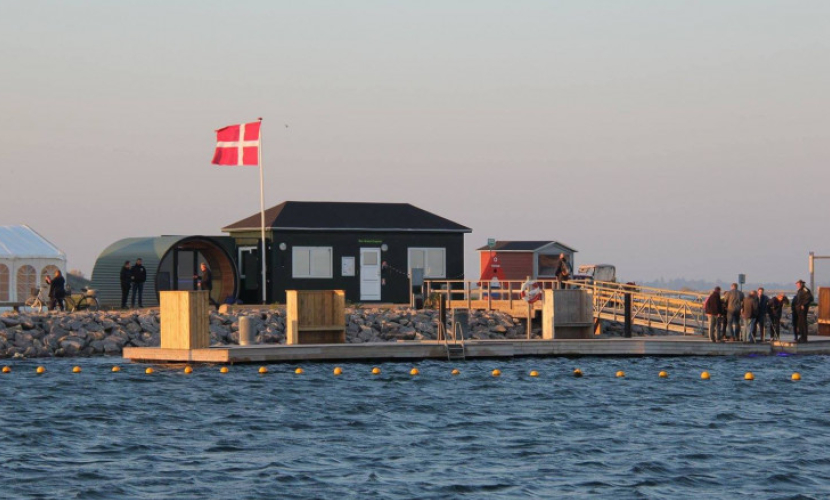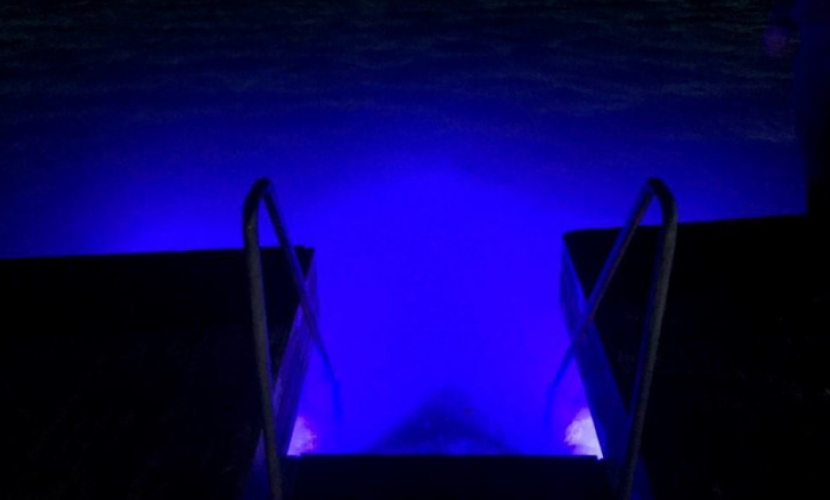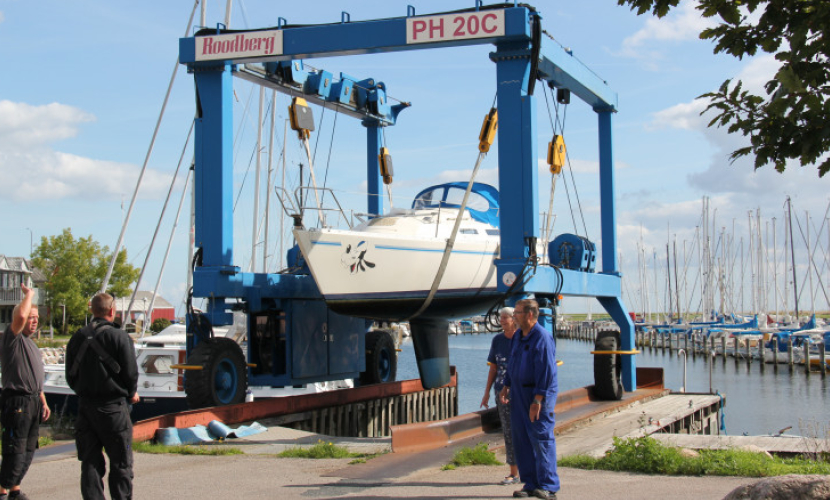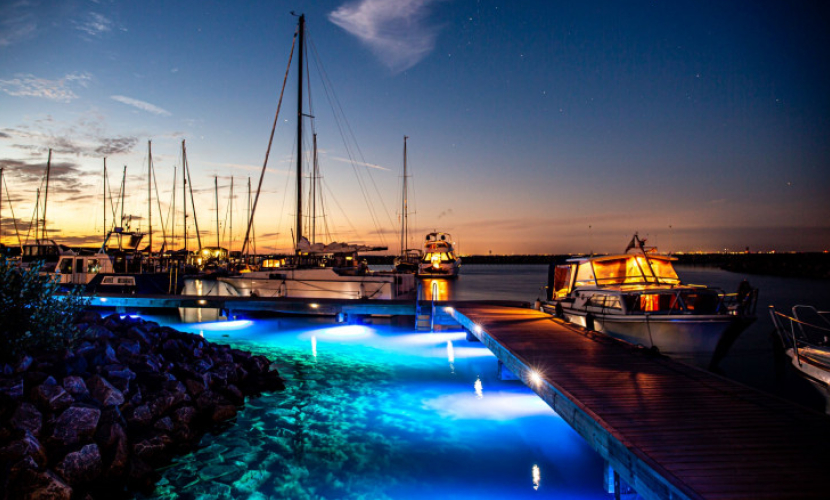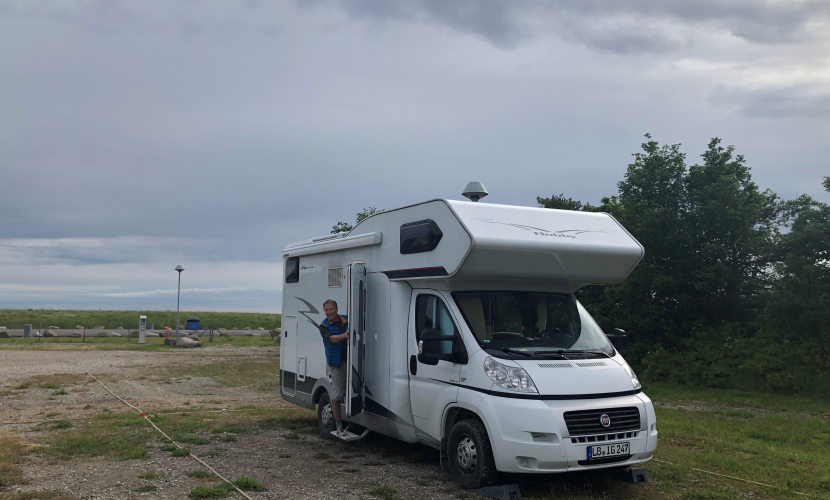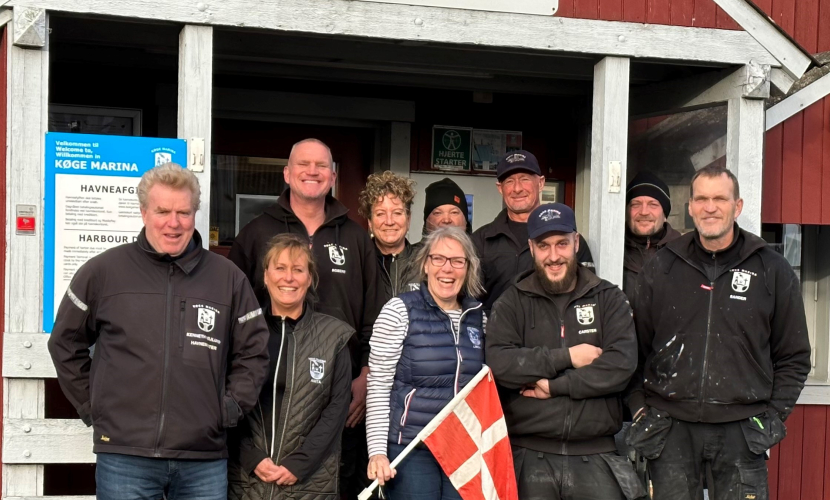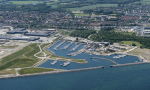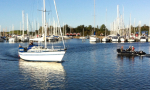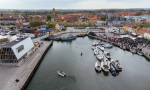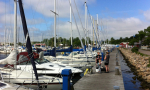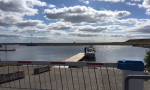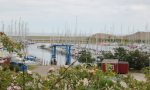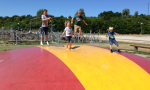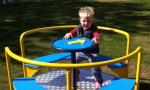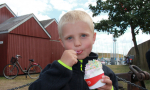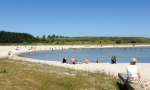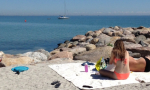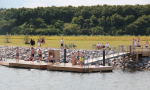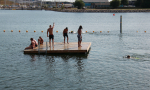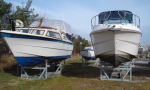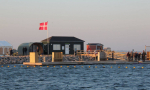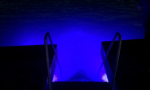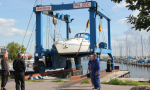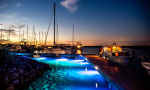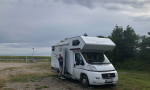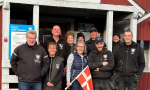 Køge Marina lies surrounded by natural beauty, fairly close to Køge's beautiful and well-preserved town centre. A visit to Køge Marina also means a visit to a lovely sandy beach, an atmospheric marina area with nice places to eat, ice-cream booths, playground and bouncy cushion, fishing grounds and harbour bath. Køge Marina is bordered by forest and beach where you can enjoy the scenery on foot or on bicycle.
Nice harbour facilities
When berthing at Køge Marina, overnight fees are paid in the vending machine by the entrance door to the harbour office. Here you can purchase a visitor's card with credits for electricity. Electrical outlets are available on the jetties, subject to a charge on your visitor's card. Remember to return any unused electricity credits before you return your visitor's card to the vending machine.
The visitor's card gives you free access to the toilet, but showers are subject to a charge on your visitor's card.
Feel free to use the roofed barbecue area where you can admire the view across the marina while you enjoy your packed goodies.
The service jetty
On the service jetty you will find petrol and diesel pumps, subject to payment by credit card. Here you will also find pumps for emptying your tanks and a mast crane, available free of charge.
Provisioning
A grocery store, Netto, is located 700 m from the marina.
Close to nature
If you wish to be active in nature, Køge Marina is an excellent starting point.
Next door to the marina you will find the child-friendly Nordstrand – "the North Beach" – offering ideal conditions for surfing and kite surfing, diving, swimming and sailing. You can also enjoy a nice dip in the newly established harbour bath at the marina. Close to the marina you can explore a forest with several embankments where you can enjoy the spectacular view across the Køge Bugt bay.
Køge Marina recently established fishing grounds to the south. The sea around the marina offers a great variety of fish, and during season you may encounter ide, grey mullet, garfish, cod and flatfish. You can also fish from the shore or in the streams Køge Å or Tryggevælde Å, where your catch may include large perches, pikes or trout. If you have brought bicycles, you can explore Køge and the surrounding region with a bicycle map in your hand. The map can be purchased at VisitKøge, located at the town square Køge Torv, and includes a total of 8 routes of varying length. If you have not brought your own bicycles, you can rent some in town, ask the harbour office for directions.
Slipway
The marina has a slipway for trailer boats (subject to a fee) for yachtsmen who wish to explore the prime conditions for small-boat and trolling fishing in the bay. You can buy access to the slipway in the vending machine by the entrance door to the harbour office.
Sightseeing
Køge's marvellous, atmospheric town centre is definitely worth a visit, with its beautiful historic houses from the 17th century, shopping opportunities, cafés, art galleries, market days, museums and events.
Just 2 km from Køge Marina you can visit Kjøge Mini-Town, a fun and exciting experience for the entire family. The houses are exact replicas of the houses of Køge around the year 1865, but built at a scale of 1:10.
Take a rest at the tables and benches to enjoy your packed lunch or simply to admire the many houses and the view of the beautiful 4-meters-tall historic church tower. Read more at www.visitkoege.com
35 minutes to Copenhagen City Centre by train
Køge Marina is a perfect starting point for a daytrip to Copenhagen. The distance is 42 km, and the trip from Køge Station to the Copenhagen city centre takes around 35 minutes by S-train.
Follow Køge Marina on Facebook and on our website: www.koegemarina.dk
Position
Køge Marina is located 1 nautical mile north of Køge Harbour. Position: 1) 55* 28,299´N - 12* 12,058´E (red ligth) 2) 55* 28,316´N ? 12* 12,034´E, (green light).
Køge Marina offers winter berths ashore or on water at prices between DKK 7,000-8,300 per six months.
Read news from the marinas at havneguide.dk
Restaurants
near the harbor