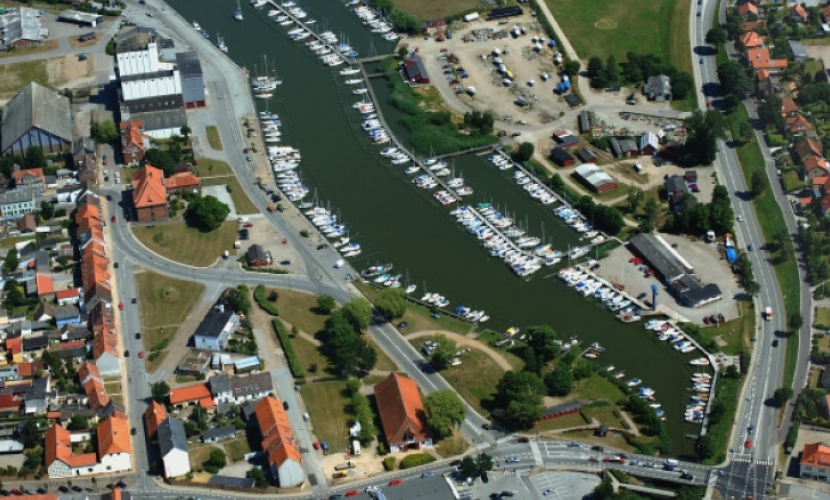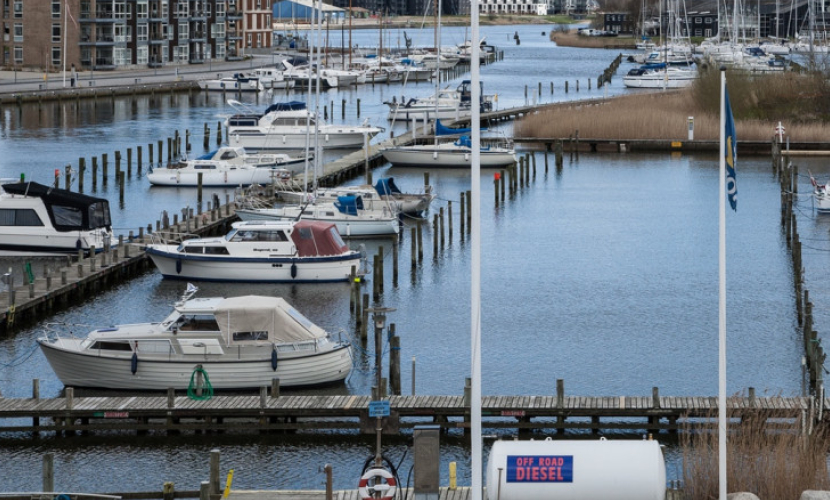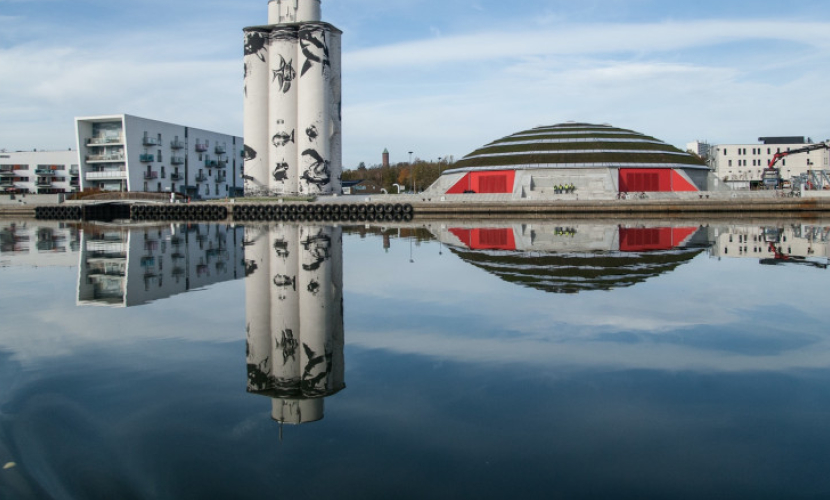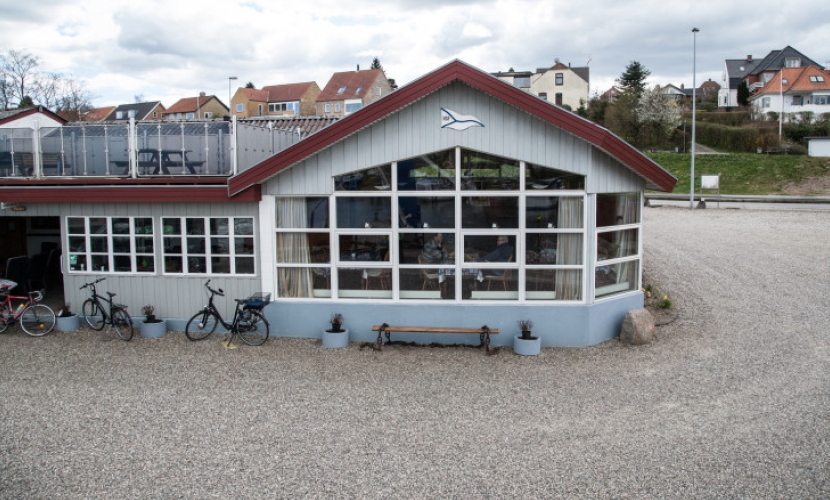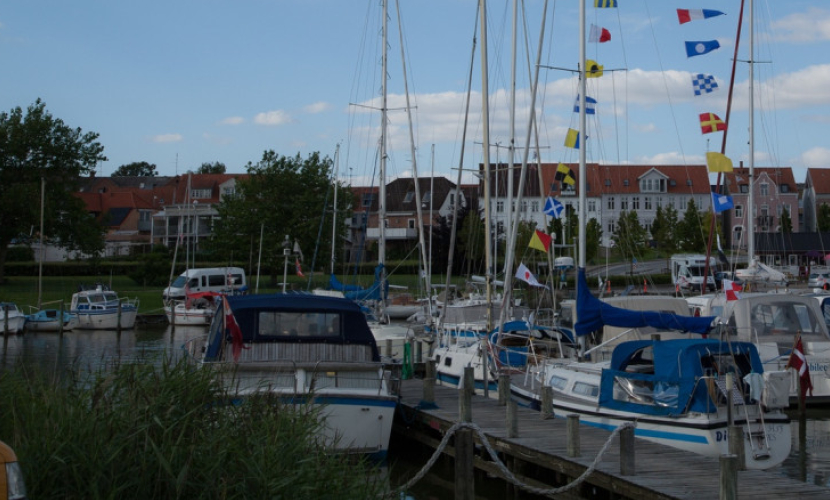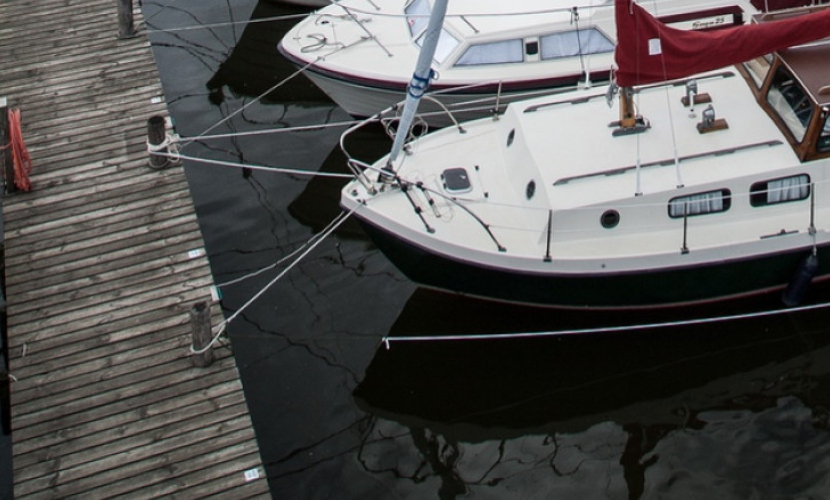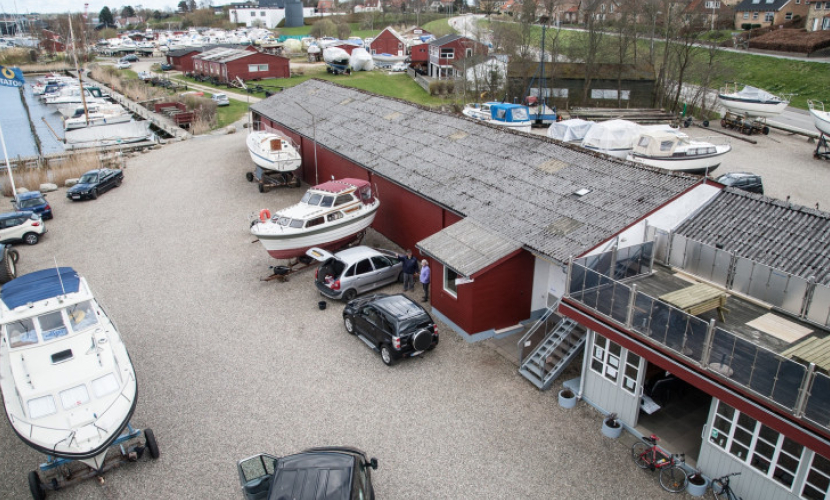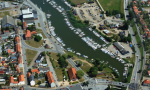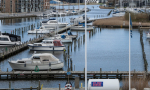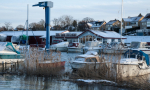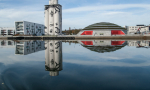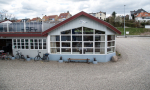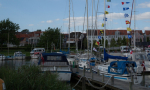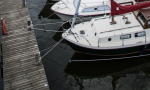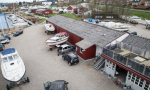 Haderslev Sejlforening (HSF) is a pleasant marina at the head of Haderslev Fjord. The sea route to the marina goes through a peculiar but absolutely scenic fjord that offers a varied bird life and in particular a chance to encounter white-tailed eagles. Just before you reach "Djævleøen" ("the Devil's Island") by the Nygård mansion on your way through the fjord, you will be passing through the eagles' habitat. Here, you have the greatest chance of encountering them.
Throughout the fjord, you will see white numbered buoys. These refer to descriptions in "Guide through Haderslev Fjord" that is available online.
Cosy harbour facilities
When you have sailed as far as you can into the fjord, you will have reached HSF. Berths reserved for visiting yachtsmen will be marked" Gæst" ("Guest"), but you may of course use any berth marked with green. You will have easy access to shower and bathroom facilities as well as an outdoor kitchen, all of which are located next to the harbour club's house. You will also find two barbecue areas, of which one, named "Grotten" ("The Cave"), has a roofed barbecue. "Ty i Ly" ("Seek Shelter") is a covered terrace available for free use. In addition, you are welcome to use the open terrace with tables, benches and parasols. This terrace has a lovely view of the marina.
Refuelling 
We sell "Offroad diesel" from our diesel tank. This diesel is guaranteed Offroad, that is, without any biofuel additives.
Harbour fees
At the entrance to the harbour office ("Havnekontoret"), you will find the vending machine where you can pay your harbour fees. The fees are all inclusive, namely: power, water, shower, Wi-Fi and bicycle rent.
Shopping and dining
Around 150-250 m from HSF you can shop for groceries in a supermarket and a nationally renowned butcher. In addition, the city centre is only a short walk away. Here you will find restaurants, cafés, a vegetable market (Tuesday and Friday mornings) and much more.
Hikes and sightseeing
In the city centre, you will also find Haderslev Cathedral. You can read about the cathedral here: 
https://da.wikipedia.org/wiki/Haderslev_Domkirke
There are plenty of prime locations for hiking around Haderslev. Among these are the Pamhule Skov forest and Hindemade lake. You can also take a trip on the Dambåden tourist boat that sails on Haderslev Dam lake. https://www.haderslevdambaad.dk/
Note: If you are interested in the history of Haderslev Fjord, you can find information here: CLIK HERE
Facilities
at
Haderslev Sejlforening
Restaurants
near the harbor
Events
near
Haderslev Sejlforening
Attractions
near
Haderslev Sejlforening
Other harbours
near
Haderslev Sejlforening