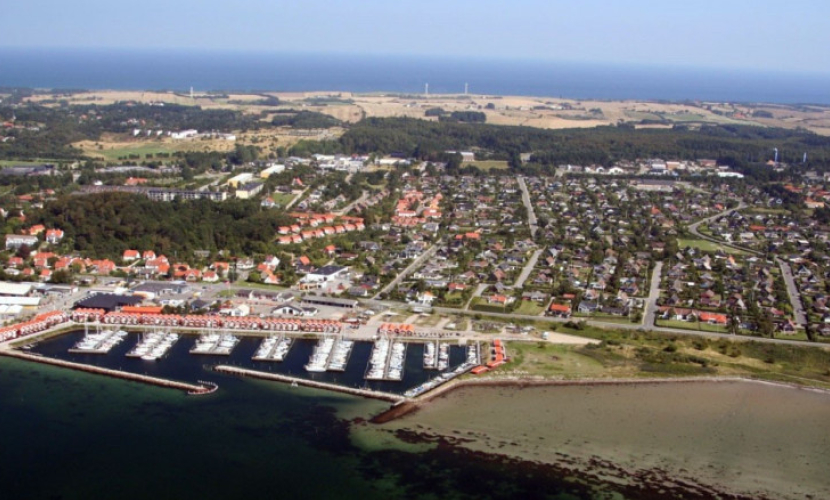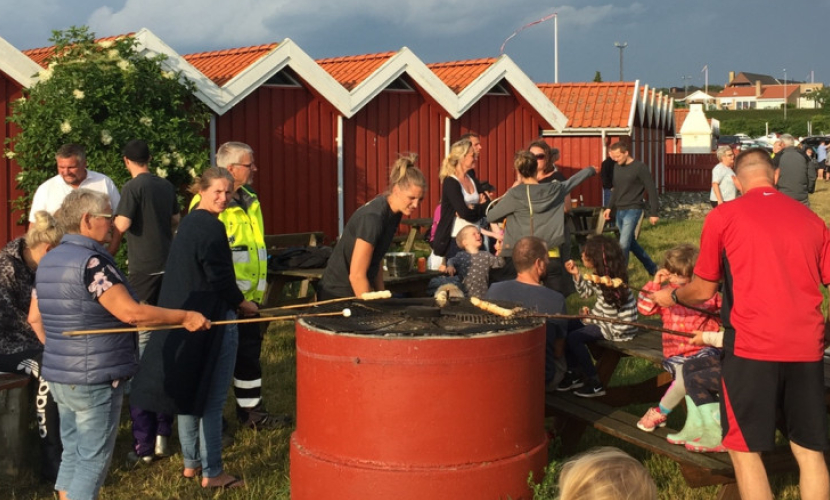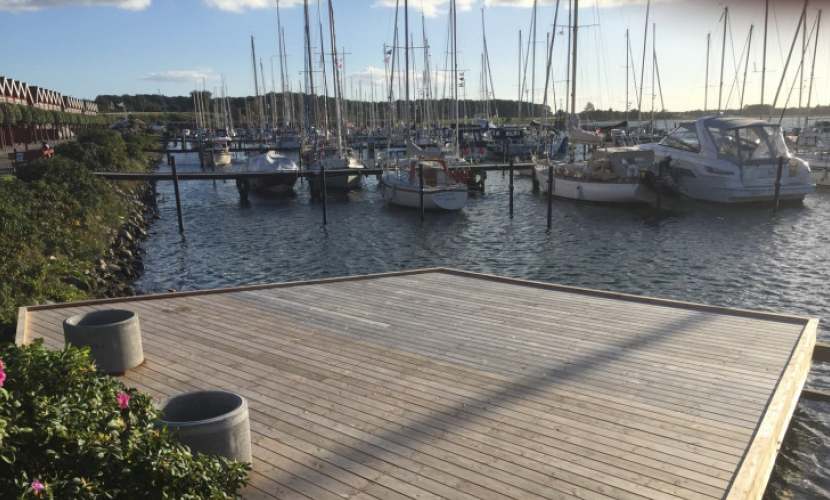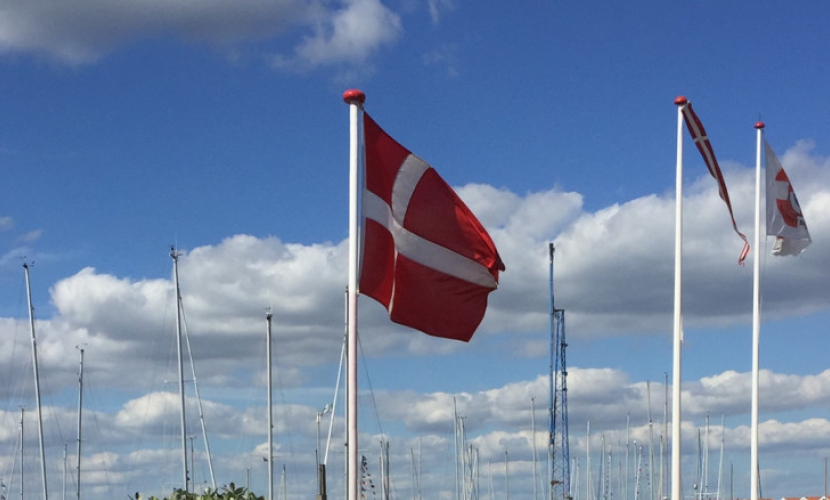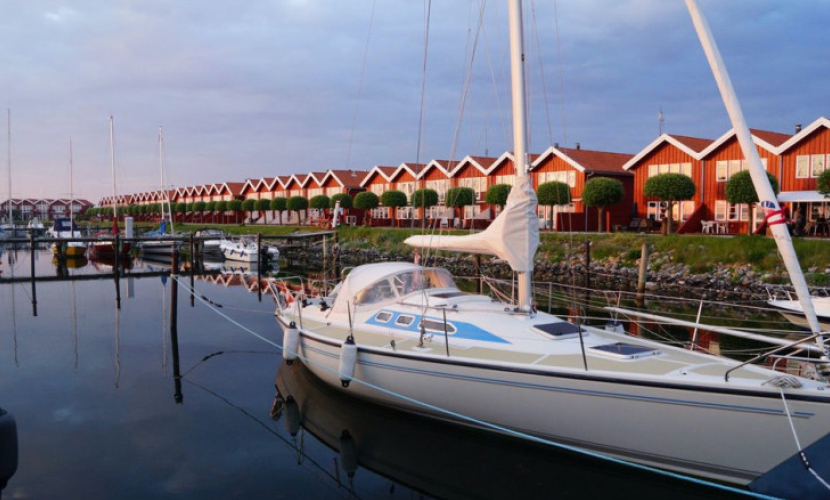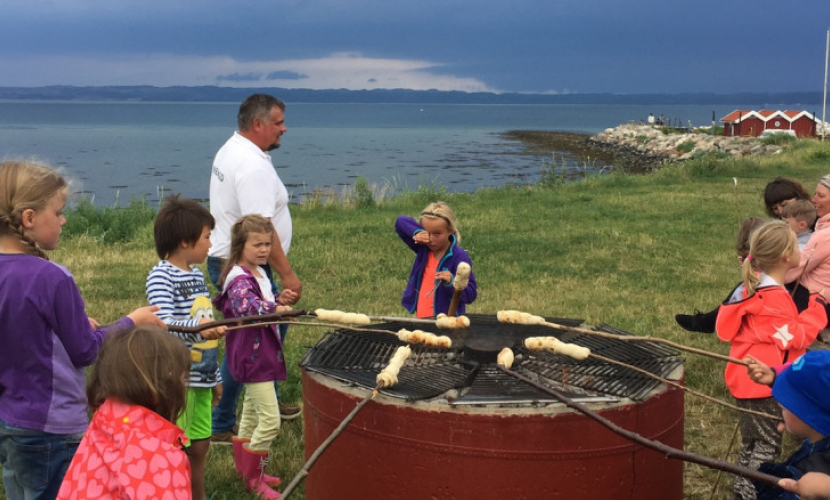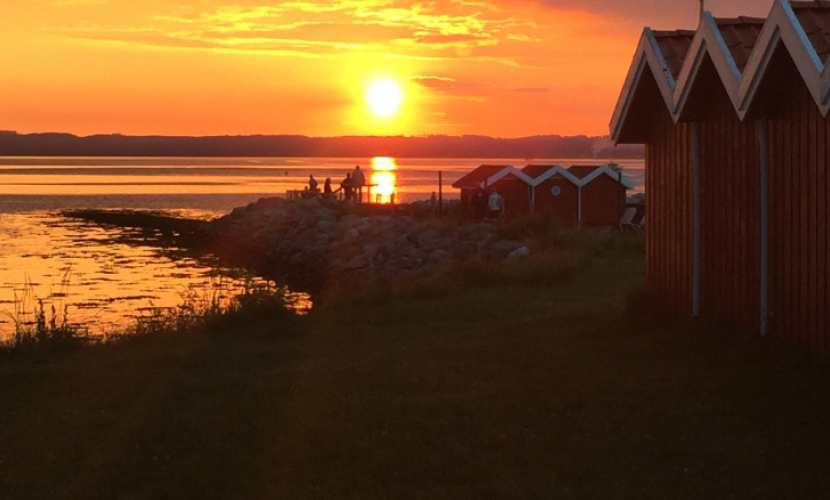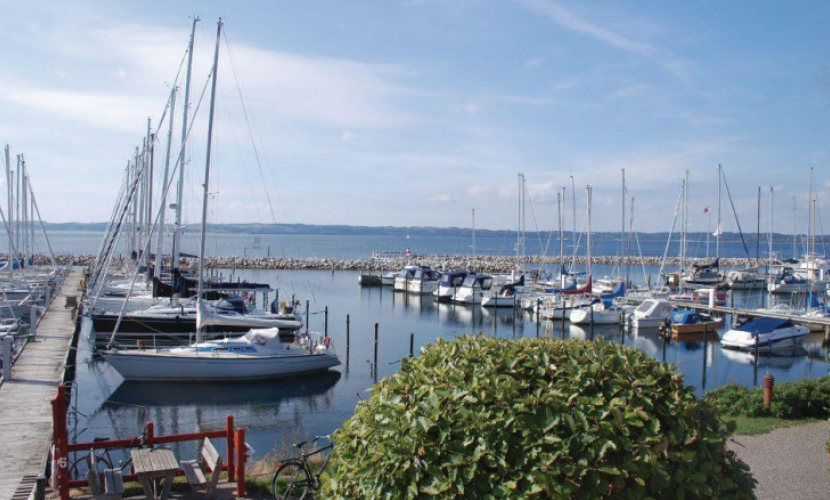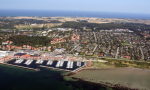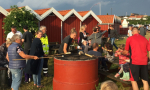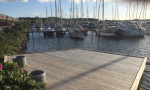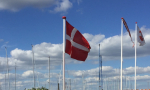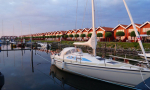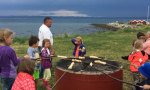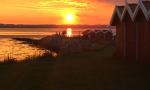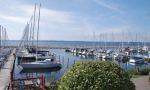 The port consists of two separate pools traffic harbor with berths for yachts and fishing harbor.South of the fishing harbor is situated Ebeltoft small craft harbor and north of Traffic Harbor lies Wooden Boat Harbor.A 200 m long and 50 m wide trench leads to Traffic and Wooden Boat Harbor.On the sides of the trench from Traffic to Wooden Boat Harbor occurs sand up, so the trench can be narrow. Largest ships there can enter the harbor: Length 45 m, width 10 m and depth 4.3 m.
The difference between the mean high tide and low tide is 0.3 m.Northwesterly storm could cause up to 1.5 m high tide, especially when it blows offSoutheasterly winds can provide up to 1.0 m tide.Speed limit of 3 knots

Ebeltoft Yacht Harbour is surrounded by red, wooden houses built in the same style as the old storehouses by Skagen Harbour. These houses create a special atmosphere. In the houses there are such facilities as the harbour master's office and bathing facilities.
Restaurants
near the harbor