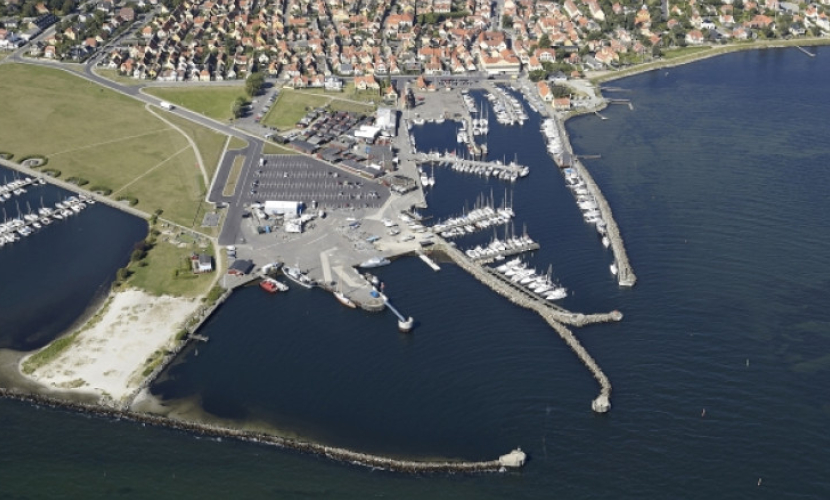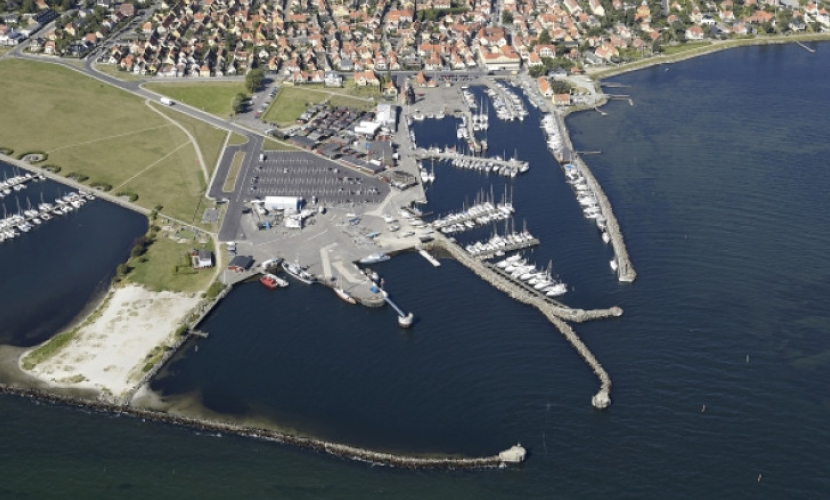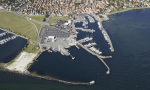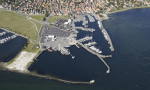 Welcome to Dragør
Dragør Harbour – "the Gate to the Oresund" – is situated by Dragør Old Town, one of Denmark's best-preserved village environments with narrow streets and low-rise dwellings. The harbour offers modern amenities, and you will find plenty of opportunities to experience nature in the nearby beach and meadow area. The village offers cosy cafes and restaurants, specialty shops and a nearby mall with great shopping opportunities.
In summer, the harbour is buzzing with life and that special maritime atmosphere. You will hear many different languages spoken on the pier, the local fishing vessels are still active, and the fish shop on the harbour tempts you with fresh smoked products and delicacies. In Dragør you will also find the only Pilot Museum in Denmark, located right in the centre of Dragør Old Port.
Take a trip to Copenhagen
Dragør Harbour is located approx. 12 kilometres (7.5 miles) from Copenhagen city centre. As such, Dragør's location gives you the chance to take a trip to the city with everything that entails. You will find a wide selection of public transport connections from Dragør to the centre of Copenhagen, with departures every 10 minutes. The trip takes roughly 45 minutes with public transport. Dragør also has bus services to Copenhagen Airport, where you will find train and metro connections to Copenhagen as well as train connections to Sweden.
Children on board
In Dragør Old Port there is a pontoon where small children can fish for crabs. At New Harbour you will find a soccer field and a nature playground with a so-called 'sense swing' for small children. On and close to the harbour you will find ice cream booths, restaurants and take-away places.
Visitor's berths
As a visitor you may use any unoccupied berth (sign showing green).
We have visitor's berths with mooring lines for stern or bow mooring. We offer 14 of this type of berth in the Old Port off the harbour master's office and the Café Espersen, as well as 20 in New Harbour at the eastern part of the landing.
In addition, we offer berths for long vessels at the eastern part of the North Pier and at the two southern T piersin the New Harbour.
Please do NOT use your anchor in the harbour.
Diesel and emptying of toilet tanks
In the Old Ferry Port you will find a pontoon with a service pier where you can refuel with diesel. All major credit cards can be used. You can also empty your toilet tanks along this pier.
Free Wi-Fi
Dragør Harbour offers a highly efficient Wi-Fi network that covers the entire harbour.
Harbour fees
Harbour fees are paid at the vending machine by the harbour master's office. Collection of fees during berth control will result in an additional fee.
Toilet, shower room and laundromat
A harbour card for electricity and access to toilet, shower room and the harbour's laundromat may be purchased at the vending machine by the harbour master's office when paying your harbour fees.
Restaurants
near the harbor