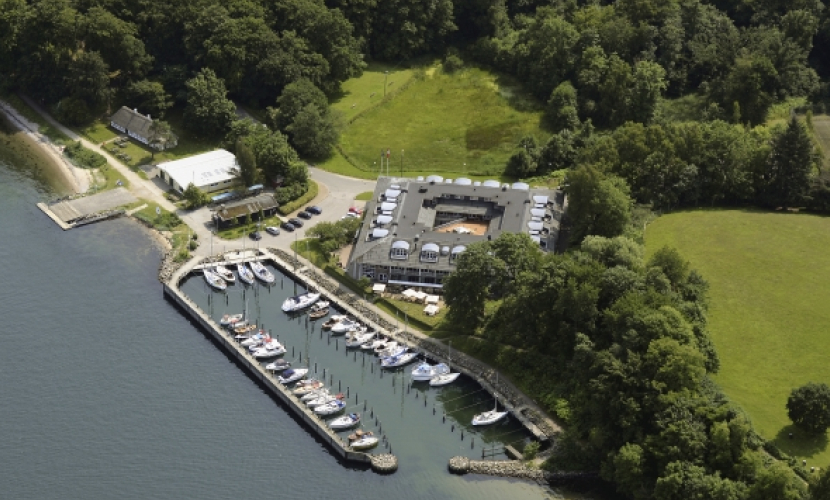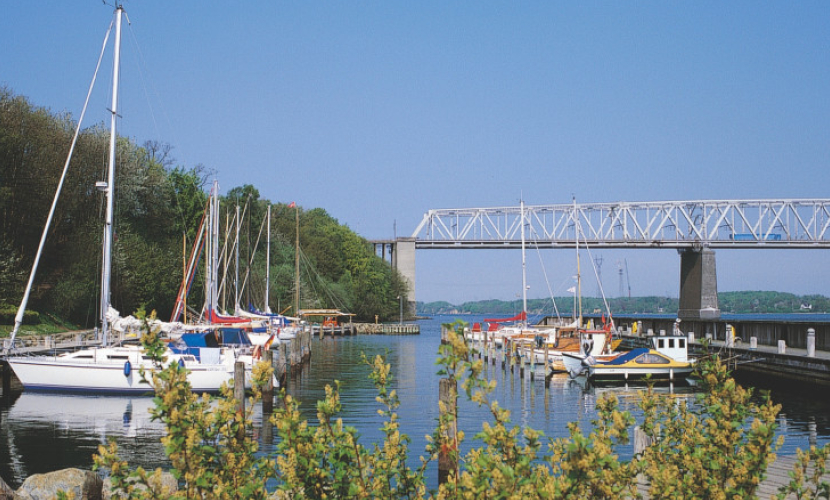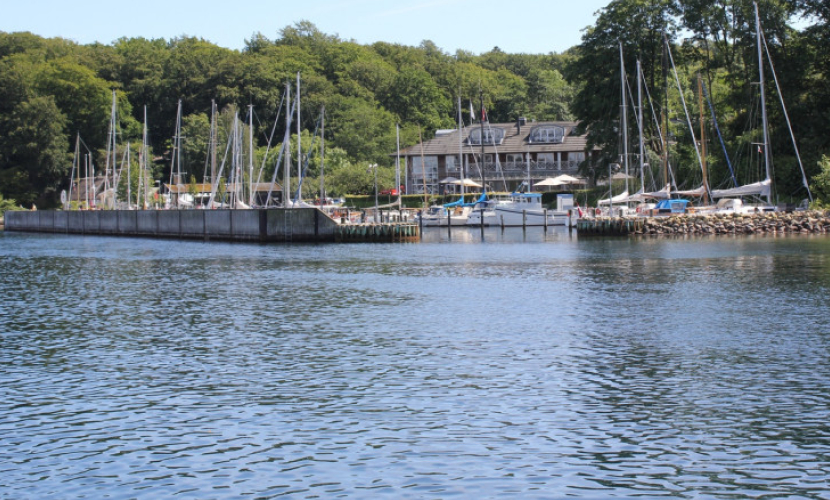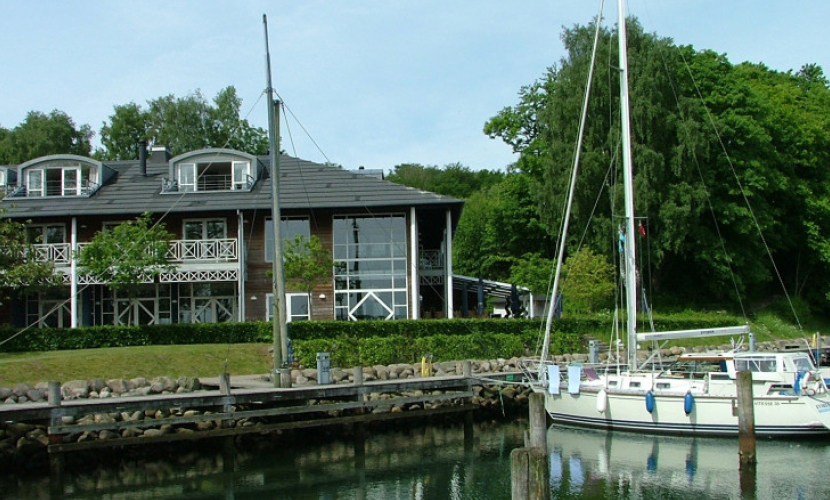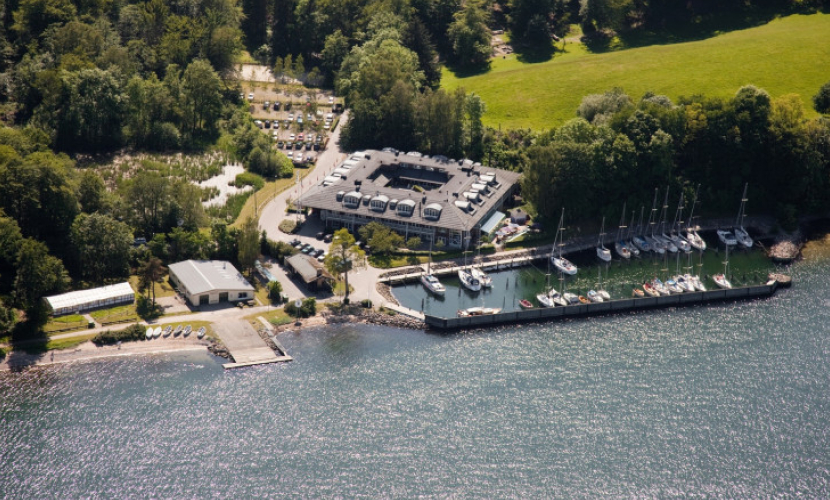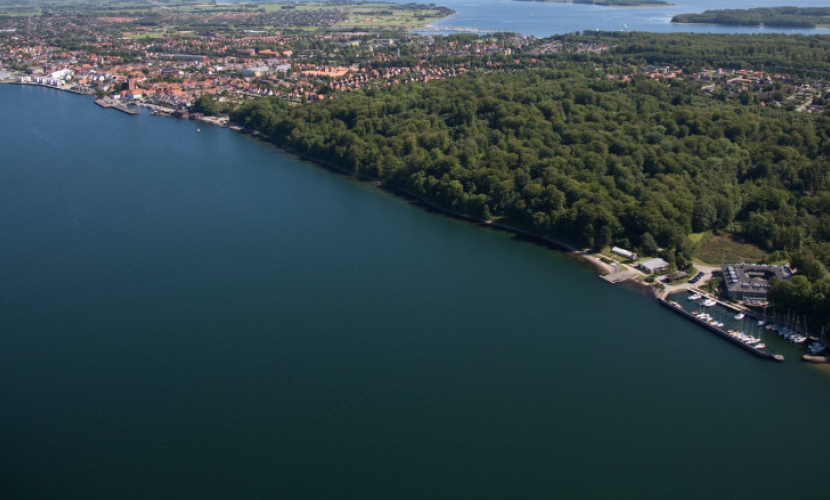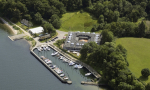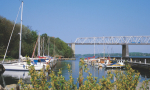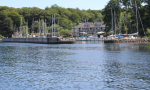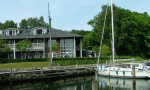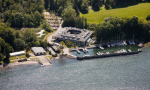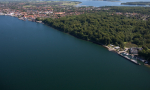 Sail to Kongebro Harbour and get in touch with nature to an extraordinary degree. The harbour has an impressive view of both the old and the new Little Belt Bridge. Kongebro Harbour – whose name means "King's Bridge Harbour" – has a long history, first as a passage for the Danish king and his entourage in 1584, then as a guest house, and today as place offering a luxury hotel and an enjoyable harbour experience. 
Great amenities
The harbour commands 48 berths, and due its popularity, the berths are quickly occupied. The water in the harbour is 2 metres (6 feet 6 inches) deep. You will have access to electricity at the piers, freshwater, toilet and shower facilities.  
Refuelling
3 kilometres (1.9 miles) from the harbour you can refuel your diesel in cans. 
Excursions nearby
The idyllic Kongebro Deer Park is located just 100 metres (0.06 miles) from the harbour. Here you will find tables and benches for barbecuing, as well as firewood and herbs for general use. Enjoy your food or take a walk in the deer park and enjoy the view of the huge herd of deer and the surrounding forest.
In need of a little luxury?
Side by side with Kongebro Harbour you will find the five-star luxury hotel Comwell Hotel Kongebrogaarden. Here you will find the acclaimed Restaurant Dannebro, an eatery in a class of its own. 
Excursions
You can follow a track along the shore of the Little Belt all the way to the town centre of Middelfart, a beautiful 15-minute stroll that will take you through the recreational area Sildemarken and Middelfart Old Harbour.
Pay a visit to CLAY, Museum of Ceramic Art Denmark, in Middelfart, with its underground treasury where you can experience unique objects from the last 235 years of Danish design and industrial history. You will get a chance to experience the renowned Flora Danica (famous Danish hand-painted tableware in porcelain), faience and stoneware from the renowned Danish factories.
Take a walk on a bridge. Bridgewalking on the old Little Belt bridge is a popular attraction for young and old. Feel the rush at the height of 60 meters (196 feet) and experience an incredible view of the Belt. 
Restaurants
near the harbor