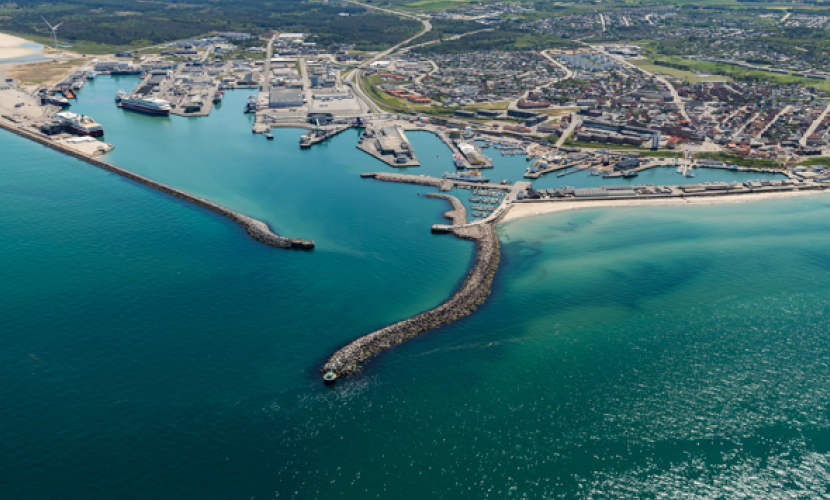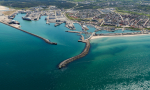 It is rare to find such an attractive and centrally located marina as the one in Hirtshals, directly adjacent to the town centre, and the shopping streets that offers a view of the harbour and the sea.

The position for the marina is on the best spot in the old West harbour with floating bridge and there belonging modern service facilities.
The harbour has a cosy atmosphere with the small distinctive blue fishing cutter.

The marina is placed just beneath "Den Grønne Plads" and is connected to the beautiful work of art "Trappe and Monument" made by the artists Dorte Dahlin og Mogens Møller.

At the top of "Trappen" you can enjoy picturesque sunsets.
Restaurants
near the harbor