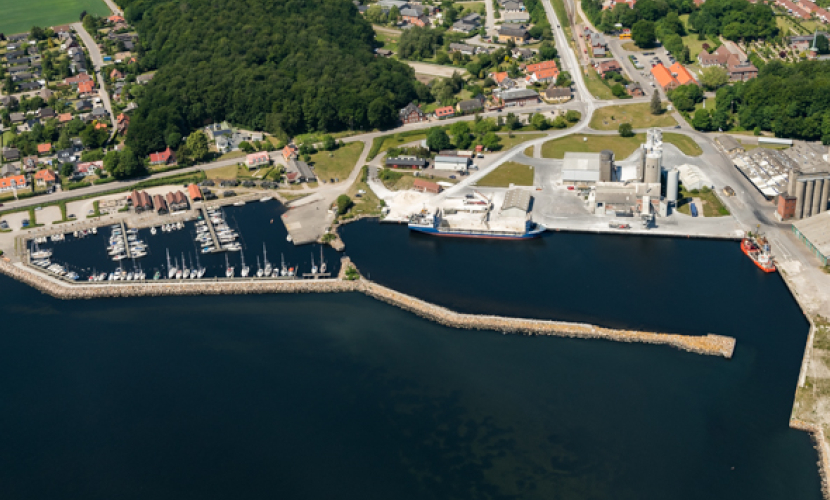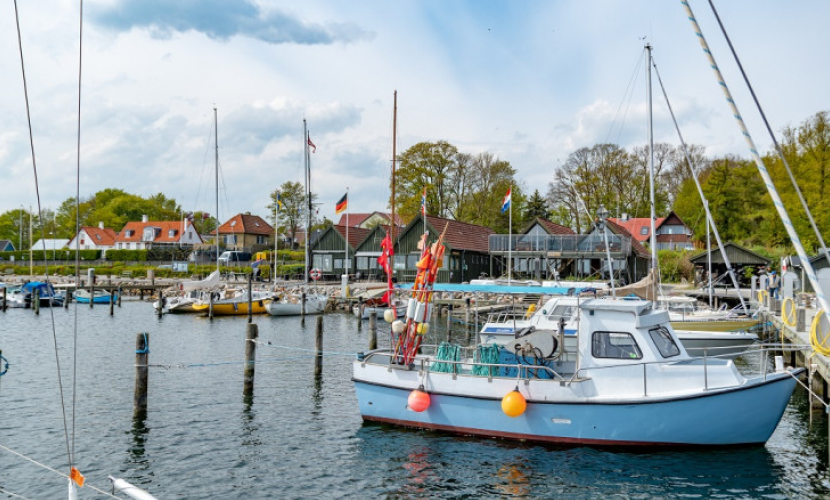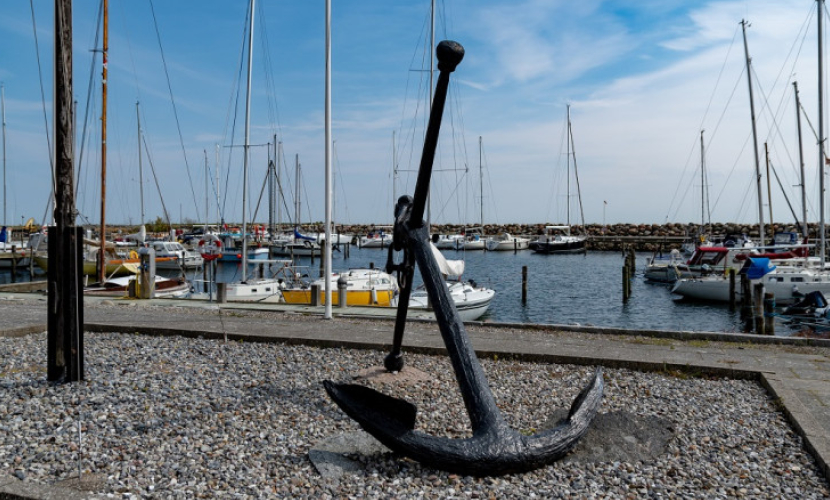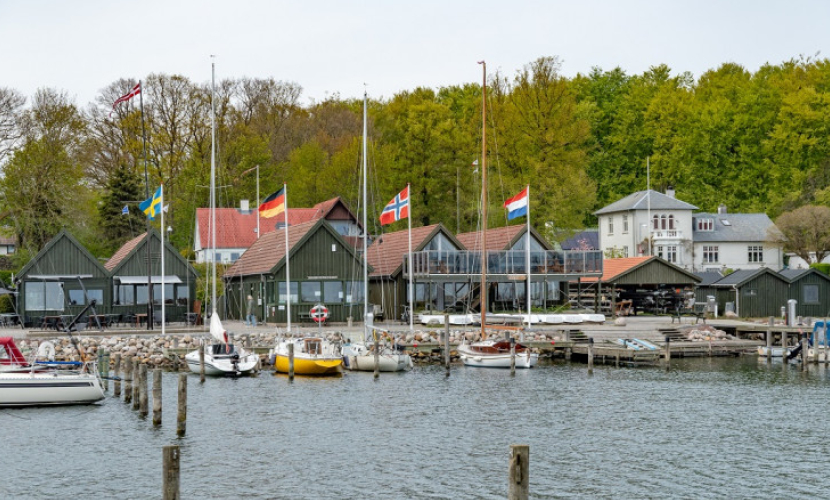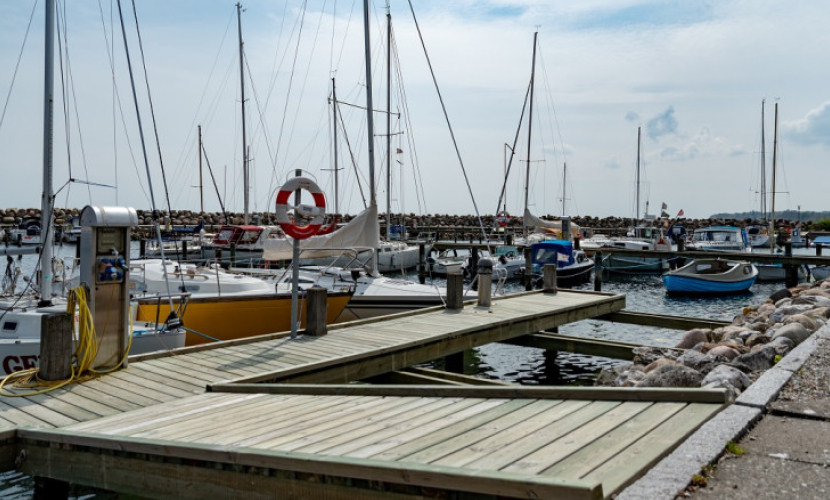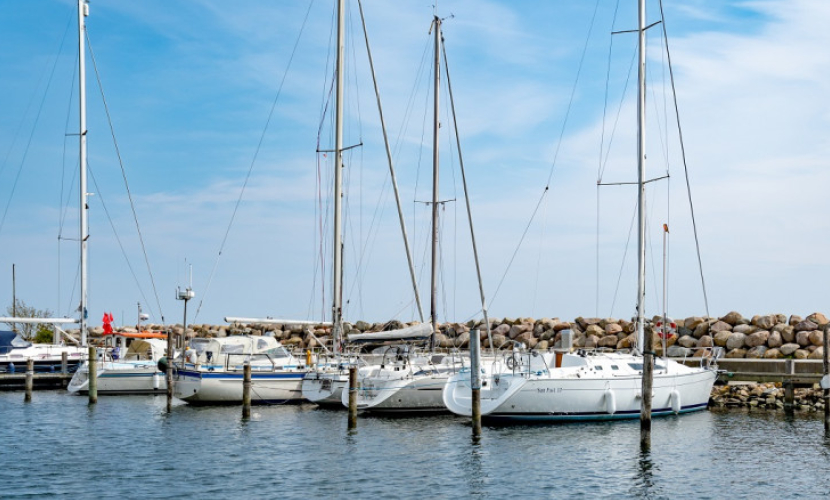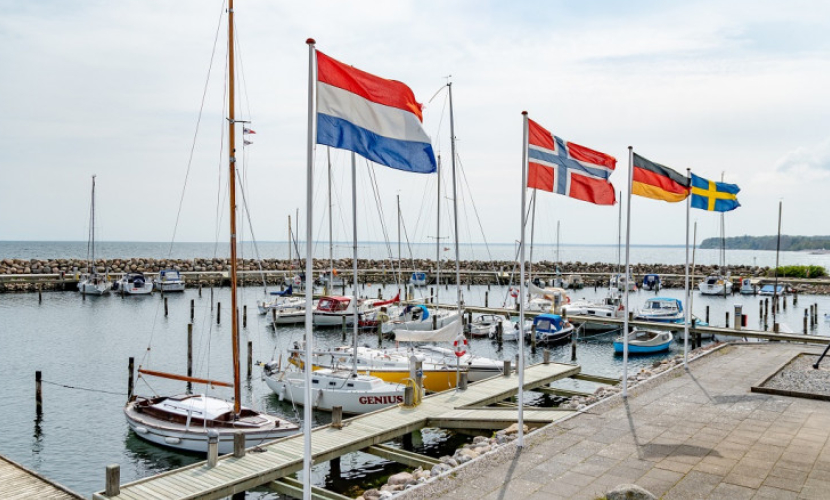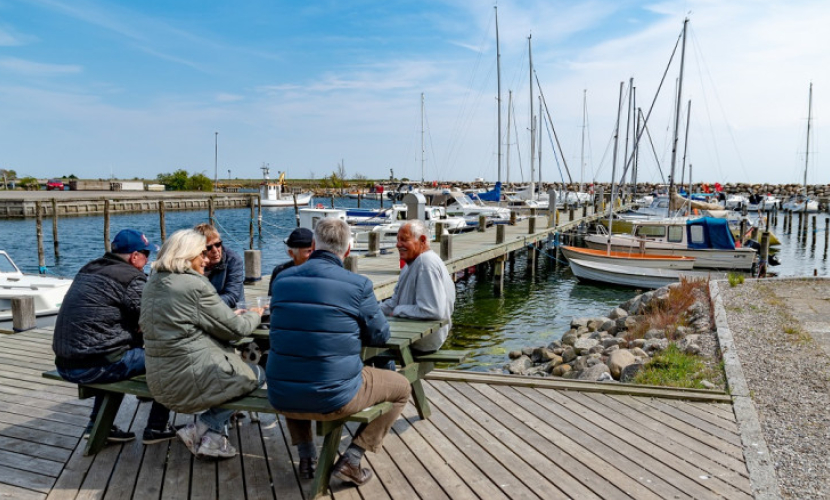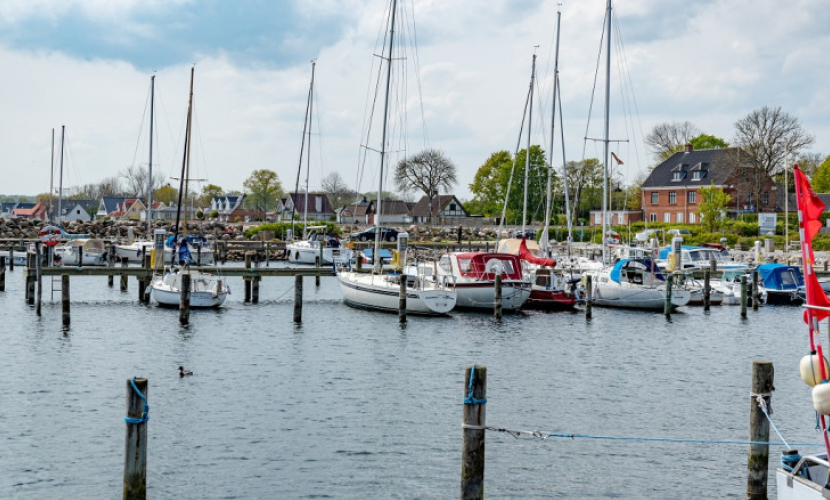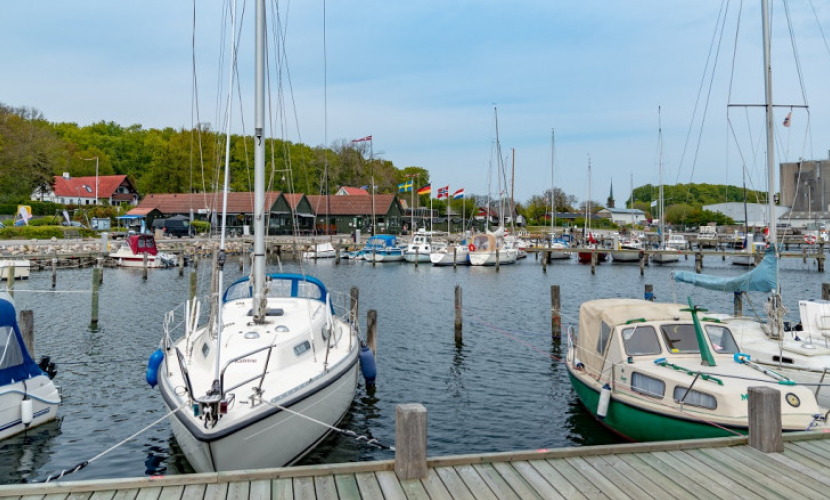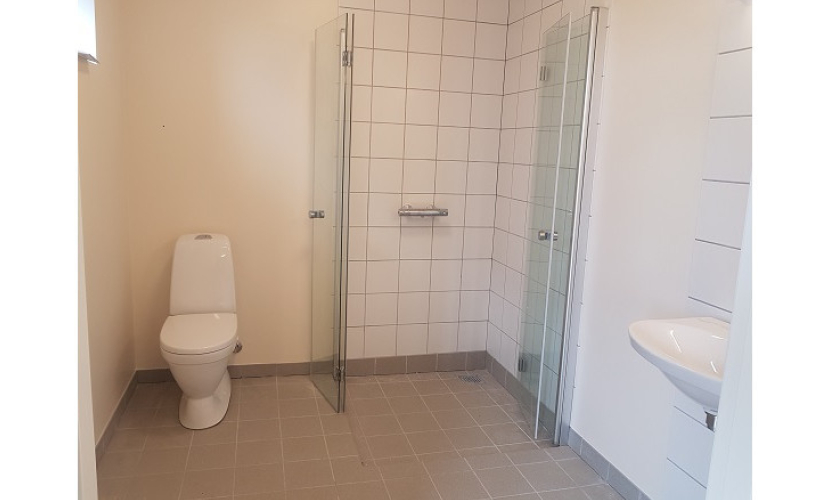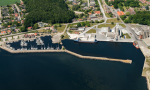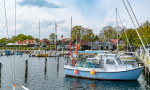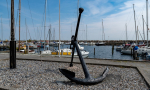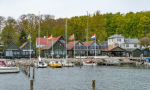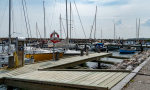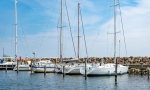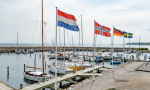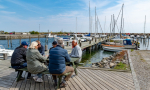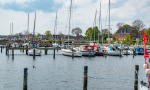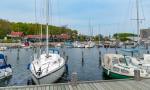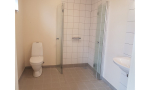 Faxe Ladeplads Marina
Faxe Ladeplads Marina is a cosy and intimate marina located in beautiful surroundings, close to the forest and the beach.
Facilities
The marina offers 120 slips, which are often occupied by regular guests, but in the summer season the regulars set off to explore the Danish countryside, making the slips available to tourists, who are always welcome.
The marina is equipped with showers and toilets, and the brand-new family-friendly changing/shower room opened in 2019. Washing machines and tumble dryers are also available. Here you will also find barbecue areas, a playground for the children and lots of tables and benches, and you can always connect to the harbour's Wi-Fi. If you would like to explore the area, it is also possible to borrow bicycles at the marina office.
All the harbour bridges were renovated in winter 2017/18 and are therefore completely new.
Exciting adventure
There are good bus and train connections to Faxe, where you can find the new Geomuseum Faxe, which has stunning views over the Faxe Limestone Quarry, and a cinema. Approx. 10 minutes from the harbour on foot is Faxe Ladeplads Mini Town and Park, where you can get a glimpse of Faxe in the 1920s, and where you can also establish who in the family is best at mini golf!
If the sun is shining, spend the day at Faxe Ladeplads Strand, a new and inviting beach situated to the right of the harbour.
For a slightly longer excursion, the Forest Tower at Camp Adventure and Gisselfeld is definitely worth a visit. You can look out over South Zealand from the new Forest Tower at a height of 45 metres. For a bit more of an active challenge, try a visit to the climbing park's 10 climbing courses – remember to book ahead! You can take the 630R bus, which has a stop located just a few minutes from the harbour.
Outdoor activities
Faxe Ladeplads harbour is located in a beautiful area which has several walks, including the trail in "Faxe Ladeplads-Strandgård" wildlife park and the Sjællandsleden trail, which also traverses the area. If you're up for a bike ride, you can follow the Panorama Route 425 or cycle part of the Berlin-Copenhagen route, which passes straight through Faxe Ladeplads.
Provisions, cafés and restaurants
Close to the harbour is a well-stocked supermarket for provisions. Petrol and diesel can be purchased near the harbour - we can assist on a smaller scale.
If you are in need of more substantial shopping, Netto and SuperBrugsen are also present in town.
For a really delicious meal, you don't have to venture much further than Ko & Co, overlooking Faxe Ladeplads Marina, where delicious juicy steaks and good wines are served – but the dish of the day is especially popular!
If you're seeking something a little more Italian, then Bella Milano on the high street offers pizza and great pasta dishes. If you're more tempted by cafés, then drop by Frederik Villa for delicious sandwiches, salads and tapas – and on the way out you can get your shopping fix, with all the gorgeous interior décor and clothing offered in their shop.
We look forward to welcoming you to Faxe Ladeplads Marina!
Facilities
at
Faxe Ladeplads Lystbådehavn A.m.B.a.
Restaurants
near the harbor
Events
near
Faxe Ladeplads Lystbådehavn A.m.B.a.
Attractions
near
Faxe Ladeplads Lystbådehavn A.m.B.a.
Other harbours
near
Faxe Ladeplads Lystbådehavn A.m.B.a.