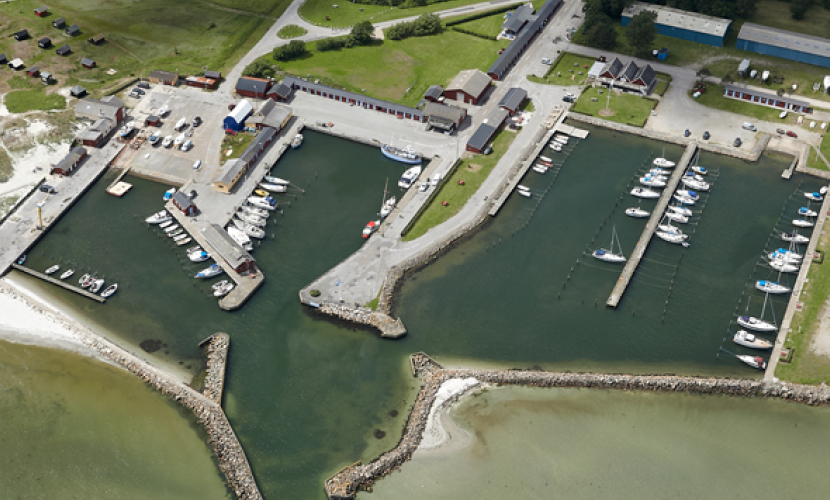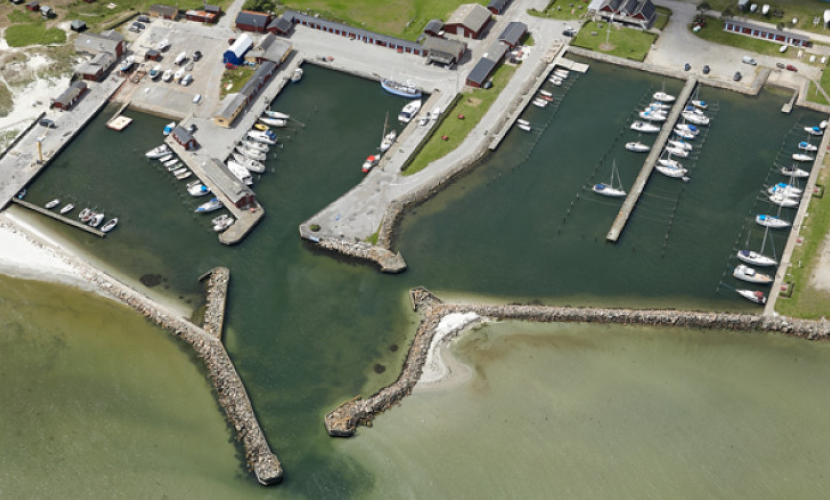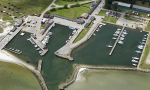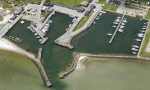 When the sun shines from a clear sky, it is time to enjoy the outdoorlife and the environment in Asaa town and habour. The waves invites you to saile or surfe. On the way to the habour you will find the small redpainted fisherhouses from 1930'ies. In one of the houses there is a nice fishing museum with collections of fishingtools, engines and navigationsequipement used through times. There is a special exibition "The mild coast".

At the habour you will find a fishshop, where it is possible to get a refreshment.
IMPORTANT NOTICE FOR SAILORS TO ASAA HAVN!
It is VERY IMPORTANT to follow the guidelines for sailing through Asaa, in northern Jutland, Denmark. The digital chart plotters are not accurate and updated. You must follow the denomination buoy with the light characteristic Iso. 4s at 57 degrees 08,700 minutes N (WGS84) - 10 degrees 26,500 minutes E (WGS84). Set a course of 258.1º degrees through the 300 metre fairway. The fairway is 2 metres deep, but be sure to stay on course and sail straight, because the depth outside the fairway is only 0.5 m. The fairway is demarcated with a triangular white beacon The fairway is demarcated by a red and green buoy with top markings as well as an inwardly marked with 3 red and 3 green balls.
There have been around 10 instances of boats going aground this summer because they did not follow the guidelines.
Stay safe out there!
Restaurants
near the harbor